Technology has made a significant impact on virtually every aspect of modern life, including education. In recent years, we have seen technology transform the way education is delivered, accessed, and consumed. From online learning platforms to virtual reality tools and artificial intelligence, technology has made learning more accessible, interactive, and engaging. In this article, we will explore the various ways in which technology has impacted education, both positively and negatively.
The Impact of Technology on Education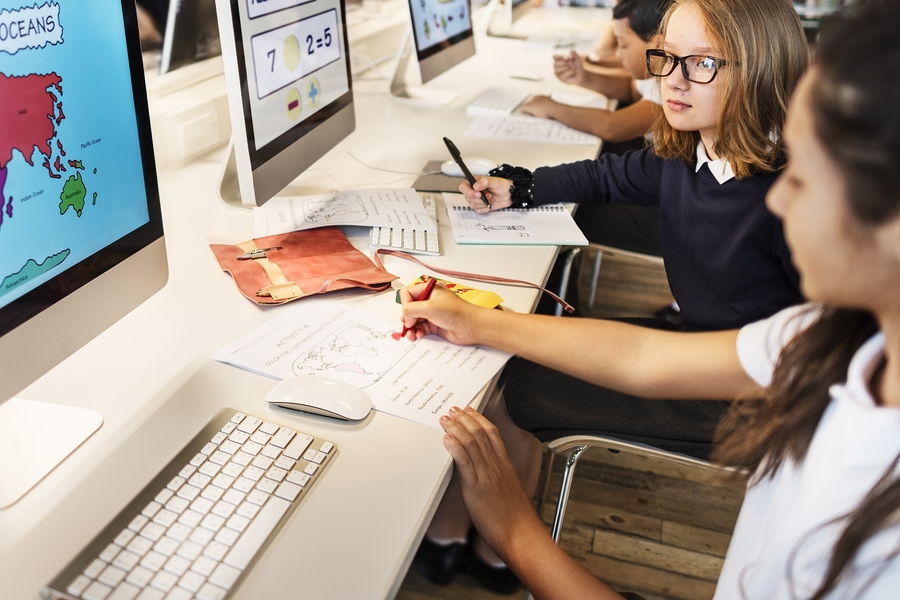 Improved Access and Inclusivity: Technology has significantly improved access to education, particularly for individuals who live in remote areas or have disabilities that prevent them from attending traditional classrooms. Online learning platforms, for example, have made education more accessible by allowing students to learn at their own pace and on their own schedule.
Personalized Learning: Technology has enabled personalized learning, which is tailored to meet the unique needs and preferences of individual students. Through adaptive learning systems and intelligent tutoring systems, students can receive personalized feedback and support, which can lead to better learning outcomes.
Interactive and Engaging Learning: Technology has made learning more interactive and engaging. With the rise of educational games, simulations, and virtual reality tools, students can learn through hands-on, immersive experiences. These tools can help students develop critical thinking, problem-solving, and decision-making skills.
Improved Collaboration and Communication: Technology has also improved collaboration and communication in the classroom. Through online discussion boards, video conferencing, and other communication tools, students can collaborate with peers and teachers regardless of their physical location.
Increased Efficiency and Productivity: Technology has made education more efficient and productive. With the use of learning management systems, educators can manage course materials, assignments, and grades more effectively. Automated grading and feedback systems also save educators time and allow them to focus on more meaningful aspects of teaching.
Enhanced Professional Development: Technology has transformed professional development for educators. Through online courses, webinars, and other virtual learning tools, educators can stay up-to-date on the latest trends and developments in education.
Reduced Costs: Technology has also reduced the cost of education, particularly for institutions that offer online courses. Online learning platforms eliminate the need for physical classrooms, textbooks, and other traditional educational materials.
The Negative Impact of Technology on Education
While the impact of technology on education has largely been positive, there are also some negative aspects that need to be considered. These include:
Over-Reliance on Technology: The over-reliance on technology can lead to a lack of face-to-face interaction and socialization, which are crucial components of the learning process.
Cybersecurity Threats: With the increasing use of technology in education comes an increased risk of cybersecurity threats, such as data breaches and cyber-attacks. Institutions must ensure that their systems and networks are secure to protect student data and information.
Digital Divide: Technology has improved access to education, but there is still a digital divide that exists, particularly in developing countries or among low-income communities. Not everyone has access to the necessary technology or internet connection to participate in online learning.
Here are some additional paragraphs that can be added to the article:
Virtual Reality and Augmented Reality
Virtual reality (VR) and augmented reality (AR) are emerging technologies that are finding their way into classrooms across the world. With VR, students can experience real-world scenarios without ever leaving the classroom.
They can explore the depths of the ocean, tour historic landmarks, or even travel to outer space. AR, on the other hand, overlays digital information in the real world, allowing students to interact with virtual objects in real time. By using these technologies, educators can create immersive learning experiences that engage students and improve their understanding of complex topics.
Artificial Intelligence and Machine Learning
Artificial intelligence (AI) and machine learning (ML) are two technologies that are already changing the face of education. With AI-powered tools, educators can quickly analyze student data to gain insights into learning patterns and areas of improvement.
They can also automate administrative tasks, such as grading, freeing up more time for personalized instruction. With ML, educators can create adaptive learning systems that adjust to the needs of each individual student, providing personalized recommendations and support.
Internet of Things
The Internet of Things (IoT) refers to the interconnectivity of physical devices, such as smart sensors and wearables. These devices are increasingly being used in educational settings to track student progress and engagement.
For example, a wearable device can track a student's physical activity level throughout the day, providing valuable data for educators to use in promoting healthy habits.
Similarly, smart sensors in the classroom can monitor student behavior and provide real-time feedback to teachers, helping to improve classroom management and student learning outcomes.
Conclusion
In conclusion, technology has made a significant impact on education, offering numerous benefits such as improved access, personalized learning, interactive and engaging learning, improved collaboration and communication, increased efficiency and productivity, and enhanced professional development.
However, the negative impact of technology, such as over-reliance on technology, cybersecurity threats, and the digital divide, must also be considered. As technology continues to advance, educators and institutions must find ways to leverage its benefits while mitigating its negative impact.