This article highlights the benefits of personalized learning, a teaching approach that tailors education to meet individual students' needs. It provides an overview of personalized learning, its advantages, and how it can be implemented in different educational settings.
The article argues that personalized learning can improve student outcomes, engagement, and motivation, and it can help bridge the achievement gap among diverse learners.
Education is essential for personal and social development, and it should be accessible and equitable for all students regardless of their background or ability. However, traditional classroom teaching methods may not always meet the needs and interests of every student.
Some learners may struggle with the pace, level, or style of instruction, while others may feel bored or disengaged. To address these challenges, educators are exploring new approaches to teaching and learning that can be more personalized and responsive to students' individual needs. Personalized learning is one such approach that has gained attention in recent years.
What is Personalized Learning?
Personalized learning is an approach to education that tailors instruction, content, and assessment to the specific needs, interests, and abilities of each student. It recognizes that every learner is unique and may require different pathways and supports to achieve their goals.
Personalized learning can involve a variety of strategies and technologies that allow for more flexibility, choice, and feedback in the learning process. It can be implemented in different educational settings, from K-12 schools to higher education institutions, and can support a wide range of subjects and skills.
Advantages of Personalized Learning
Personalized learning has several advantages over traditional teaching methods. Firstly, it can improve student outcomes by allowing them to learn at their own pace and level. Instead of being held back or rushed by the class average, students can progress through the material based on their mastery of the concepts.
This can help reduce frustration, anxiety, and disengagement, and promote a growth mindset. Secondly, personalized learning can increase student engagement and motivation by providing more relevant and meaningful learning experiences.
When students have choice and autonomy over their learning, they are more likely to be invested in it and see its relevance to their lives and goals. Thirdly, personalized learning can help bridge the achievement gap among diverse learners by providing targeted interventions and supports to those who need them.
By identifying and addressing individual learning needs and challenges, personalized learning can help students overcome barriers to success and reach their full potential.
Implementation of Personalized Learning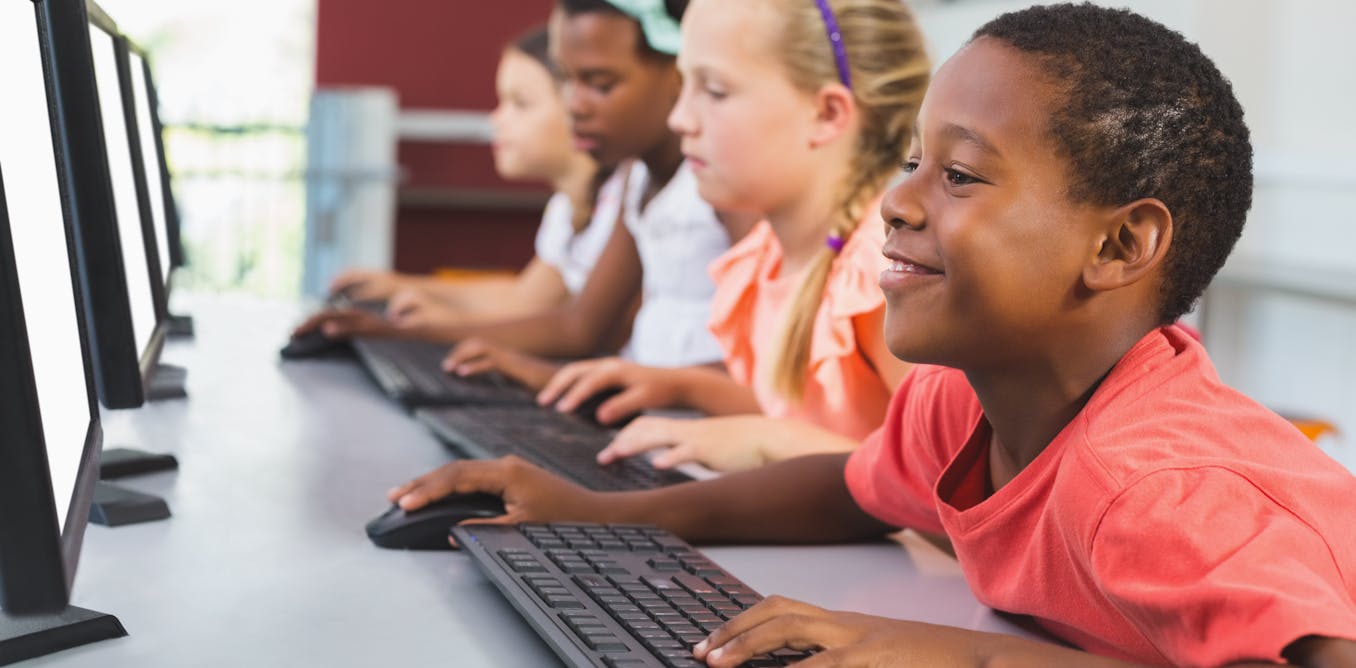 Implementing personalized learning can require significant changes in teaching practices, curriculum design, and assessment methods. It can also involve the use of technology, data, and collaboration among educators, students, and families.
Some of the key elements of personalized learning include:
Flexible learning pathways: Students can choose from a variety of learning options, such as online courses, project-based learning, independent study, or collaborative learning.
Personalized support: Teachers can provide one-on-one or small-group instruction, feedback, and coaching to help students overcome learning challenges and achieve their goals.
Competency-based assessment: Students are assessed on their mastery of specific skills and knowledge rather than on a standardized test or grade. This can allow for more authentic and meaningful assessments that reflect real-world situations and applications.
Student-centered classrooms: Students are encouraged to take ownership of their learning and to collaborate with their peers and teachers in setting goals and monitoring progress.
Data-driven decision-making: Teachers can use data and analytics to monitor student performance, identify learning gaps, and adjust instruction and supports accordingly.
Parent and community involvement: Parents and community members can be involved in the personalized learning process by providing feedback, resources, and support.
Conclusion
Personalized learning is a promising approach to education that can improve student outcomes, engagement, and equity. While personalized learning is not a one-size-fits-all solution and may not be appropriate for every student or setting, it can be a valuable tool for teachers and students to create a more learner-centered and responsive educational system.
As personalized learning gains traction in education, it is important for educators, policymakers, and researchers to continue to explore its benefits and challenges. Studies have shown that personalized learning can improve student achievement, but more research is needed to determine its long-term effects on student success, particularly among diverse learners.
Additionally, implementing personalized learning can require significant resources, training, and collaboration, which may pose challenges for some schools and districts. Nevertheless, personalized learning holds great promise for transforming education into a more equitable, accessible, and engaging experience for all students.
By recognizing and responding to students' individual needs and interests, personalized learning can help them develop the skills and knowledge they need to thrive in a rapidly changing world. As such, personalized learning should be considered a viable option for educators and students seeking to enhance the quality and relevance of their educational experiences.