Technology has the potential to significantly alter how people learn. It may support the development of relationships between teachers and students, help us rethink how we learn and collaborate, close long-standing equity and accessibility gaps, and modify the learning process to accommodate the requirements of all students.
Here we will get to know about:
ISTE (International Society for Technology in Education) (International Society for Technology in Education)
OII (Office of Innovation and Improvement)
CoSN (Consortium for School Networking)
ITEEA (International Technology and Engineering Educators Association)
FRS (Future Ready Schools)
iNACOL (International Association of K-12 Online Learning)
Digital Promise
FLE (Foundation for Learning Equality)
These groups include governmental agencies, foundations, institutes, and professional organisations. The commonality is that all types of educators can find support for their professional lives and connections with like-minded people. Some solely operate, while others do so globally. So, here are eight educational technology companies that every teacher should be aware of: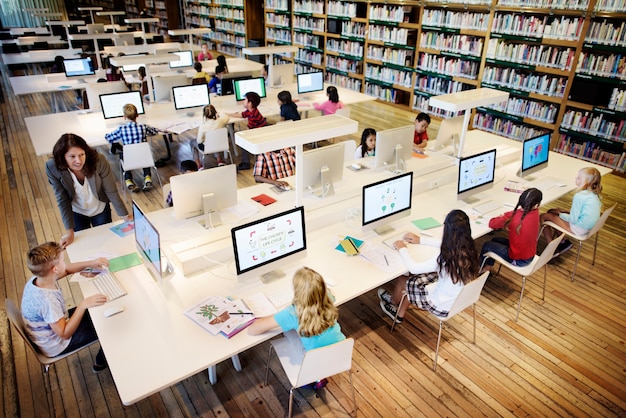 1. ISTE (International Society for Technology in Education) (International Society for Technology in Education)
Global coverage
Building Blocks: Membership-based
Focus: Educating Educators Education Level: K–12 and Higher
ISTE sees itself as a group of technology-loving educators. The organization's primary operations include sponsoring critical educational events, most notably the annual ISTE conference and expo, creating tools for professional development, and releasing a number of periodicals.
The creation of the ISTE standards, a structure that enables educators to keep pushing for innovation and technological advancements in their classrooms, is the organization's other significant accomplishment.
2. OII (Office of Innovation and Improvement)
Access: US
Government Department
Focus: Innovation in Grant Management
Level: K–12 and Higher Education
The OII, a division of the US Department of Education, states that one of its goals is to quicken the rate at which the country recognises, creates, and scales solutions to the most significant or enduring problems in education.
The OII manages over 20 competitive grants along with workshops, technical assistance, and publications to foster and enhance innovation in education in the US through five distinct programmes: Education Innovation Programs, Parental Options and Improvement, Charter School Programs, Non-Public Education programs, and Teacher and Principal Quality Programs.
3. CoSN (Consortium for School Networking)
Access: US
Structure: Professional Association
Area of Interest: EdTech Level: K12
According to CoSN, there is no other national professional group devoted solely to leaders in education technology who are transforming learning. The group has 854 district members and 26 chapters spread over 27 states.
The organisation confidently claims that it is at the forefront of creating a cohesive, empowered, and knowledgeable community of edtech thought leaders through the provision of training, policy advocacy, numerous professional events and forums, a range of professional development toolkits, and research.
4. ITEEA (International Technology and Engineering Educators Association)
Worldwide reach
Association of Professionals
STEM emphasis Grades K–12
This is a crucial professional resource for instructors of all STEM disciplines even though it is not a company that advances education technology particularly. Rather, it promotes technology in education. The organisation works to create a global community of ardent STEM educators by producing a multitude of materials and toolkits for members and hosting events all year long.
In addition to a multitude of materials on computational thinking, they have released helpful criteria for technical literacy. In order to expand and enhance engineering and technological education, they also maintain a foundation that offers prizes, grants, and scholarships.
5. FRS (Future Ready Schools)
Access: US
Structure: Foundation based on research
Focus: Innovation in Education at the District Level
Grade: K12
This comprehensive initiative, which is backed by the nonprofit Alliance for Excellent Education, was created with the aim of giving districts a step-by-step, practical plan to help them become "future-ready schools."
Future-ready students are those in high school who can use technology to improve their career and higher education prospects. The Future Ready Framework, a component of a very helpful online dashboard, is the program's focal point.
6. iNACOL (International Association of K-12 Online Learning)
Access: US
Building Blocks: Membership-based
Focus: Research and Advocacy in Digital Learning
Grade: K12
The group, which focuses on "breakthrough policies and practises," produces important research as well as helpful annual seminars and symposiums to improve the discussion about education in the US.
Personalized, competency-based learning, blended learning, and online learning are major themes in their work.
7. Digital Promise
Access: US
Government programme structure
Close the digital learning gap as the main goal
Grade: K12
The astonishing array of programmes offered by Digital Promise, including makerspaces, computational thinking, adult learning, and educator micro-credentials, work in conjunction with Digital Promise Global to enrich curricula with information that broadens students' perspectives.
The League of Innovative Schools, which acknowledges district-based leaders in educational innovation, is also located at Digital Promise.
8. FLE (Foundation for Learning Equality)
Worldwide reach
Foundation: Structure
Focus: Digital Courses Offline
Degree: K–12
FLE was created out of a desire to help communities and schools that have the greatest need for egalitarian, high-quality education. The biggest issue in this area is access to the internet, therefore FLE created Kolibri, an offline software that is effectively an offline Khan school.
The offline version can then be distributed by a seed device connecting to a local network after just needing to download it once onto the seed device. On occasion, the seed device is also transported "the last mile" to schools, where it is subsequently utilised to plant devices. In order to facilitate the dissemination of the software, FLE also offers a device grant programme.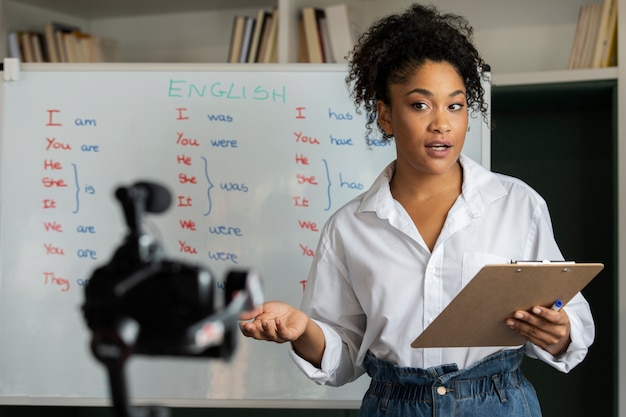 Teachers have the chance to increase collaboration and take learning outside the classroom thanks to technology. Students, coworkers in education in schools, museums, libraries, and after-school programmes, subject matter experts from all over the world, participants in community groups, and families can all be included in learning communities that educators can design.
Technology-enhanced collaboration provides access to educational resources as well as the tools and resources to produce, administer, and evaluate their quality and utility.
Thanks to technology, educators are no longer limited to working together exclusively within their own schools. To broaden their viewpoints and offer possibilities for student learning, they can now connect with other educators and experts in their local communities or around the globe. They can collaborate with neighbourhood organisations that focus on pressing local issues to create educational experiences that let students investigate regional needs and priorities. All of these components increase the relevance and authenticity of classroom instruction.
Additionally, educators from major urban to tiny rural districts can connect and work with experts and peers from all around the world to build online professional learning communities by using resources like videoconferencing, online chats, and social media sites.