This article will explore the various factors that are hindering the growth and progress of education technology. It will examine some of the challenges that ed-tech faces, such as infrastructure, funding, and regulatory hurdles, and offer some solutions to overcome them.
Education technology, or ed-tech, has been heralded as a powerful tool for transforming the way we learn and teach. From online courses and digital textbooks to virtual reality simulations and personalized learning software, ed-tech offers a wide range of possibilities for enhancing educational outcomes and improving access to education.
Yet despite its potential, ed-tech adoption and integration remain slow and uneven. What's holding back education technology? In this article, we will explore some of the key factors that are impeding the growth and progress of ed-tech, and suggest some strategies for overcoming these obstacles.
Infrastructure and Access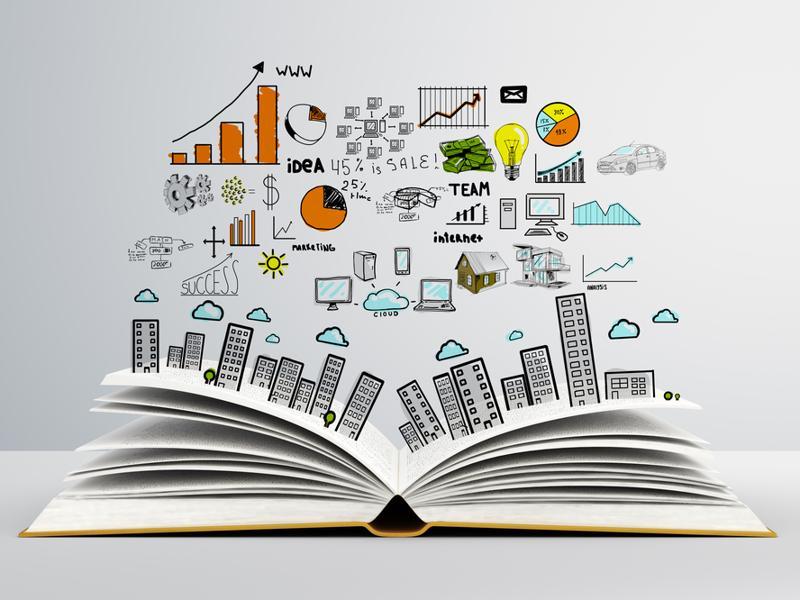 One of the main challenges facing ed-tech is access to infrastructure. In many parts of the world, especially in developing countries, there is limited or no access to basic technology infrastructure like broadband internet, electricity, or devices like computers and tablets.
Even in more developed countries, there are still significant disparities in access to technology, with many low-income or rural areas lacking the necessary infrastructure to support ed-tech.
Funding and Investment
Another key obstacle to ed-tech adoption is funding. While there has been a surge in venture capital investment in ed-tech in recent years, there is still a significant funding gap between what is needed and what is available. Many ed-tech startups struggle to secure the necessary funding to develop and scale their products, while schools and educational institutions often lack the resources to invest in new technologies.
Resistance to Change
Resistance to change is a common challenge in any industry, and ed-tech is no exception. Many educators and administrators are skeptical about the benefits of technology in the classroom, and some are resistant to changing their traditional teaching methods. There is also a fear that ed-tech may replace teachers or make them obsolete, which can create resistance to adoption.
Regulatory Hurdles
Edtech companies face a range of regulatory hurdles, including privacy concerns, data protection laws, and copyright and intellectual property issues. These regulations can be complex and vary across different jurisdictions, making it difficult for ed-tech companies to navigate the legal landscape and comply with all the relevant requirements.
Lack of Evidence-Based Research
While there is a lot of enthusiasm for the potential of ed-tech, there is also a lack of evidence-based research on its efficacy. Many ed-tech products are released without proper testing or evaluation, and there is a lack of rigorous research on the impact of technology on learning outcomes. This can make it difficult for educators and administrators to make informed decisions about which products to use and how to integrate them into their teaching practices.
Technology Integration
Integrating ed-tech into the classroom can be challenging. Many teachers lack the necessary training and support to effectively integrate technology into their teaching, and there is often a mismatch between the capabilities of the technology and the needs of the students. Successful integration of ed-tech requires a thoughtful and strategic approach, including adequate training, support, and ongoing evaluation.
Digital Divide
The digital divide refers to the gap between those who have access to technology and those who do not. This can be a major obstacle to ed-tech adoption, as it limits the potential reach and impact of technology. In order to address the digital divide, it is important to ensure that all students have access to the necessary technology infrastructure and devices.
Challenges with Implementation
Even when schools and districts invest in technology, implementation challenges can arise. Teachers may be reluctant to adopt new technologies, or they may lack the necessary training and support to effectively integrate them into their teaching practices. In some cases, technical issues or infrastructure limitations may also pose obstacles to the successful implementation of ed-tech.
Moreover, there is often a mismatch between the technology available and the needs of students and teachers. While some ed-tech solutions may be designed with the best intentions, they may not address the specific challenges that students and teachers face in their unique contexts. As a result, the adoption of technology may not lead to the desired outcomes in terms of improving learning and teaching.
Privacy and Security Concerns
Another major issue with education technology is the growing concern over privacy and security. As ed-tech tools become more prevalent, they collect an increasing amount of sensitive data on students and teachers. This can include everything from student grades and test scores to personally identifiable information such as names and addresses.
Unfortunately, many ed-tech tools and platforms have weak security measures, leaving student and teacher data vulnerable to cyber attacks and breaches. Furthermore, the collection and use of student data by ed-tech companies are often opaque and poorly regulated, raising questions about the ownership and use of this information.
Equity and Access Challenges
Finally, education technology can exacerbate existing equity and access issues in education. While some schools and districts have the resources and infrastructure to invest in the latest ed-tech tools and platforms, others may not. This can create a digital divide, where students in lower-income areas or under-resourced schools are left behind.
Moreover, access to technology is not enough on its own. Students and teachers also need the skills and knowledge to effectively use technology for learning and teaching. Without the necessary training and support, the adoption of ed-tech may actually widen the achievement gap rather than close it.
Conclusion
While education technology holds tremendous promise for transforming learning and teaching, it is not without its challenges. From implementation and adoption issues to privacy and security concerns, and equity and access challenges, there are many obstacles that must be addressed in order to fully realize the potential of ed-tech.
Teachers, school leaders, policymakers, and ed-tech developers must work together to overcome these challenges and ensure that technology is used in ways that truly benefit students and teachers. By doing so, we can create a more equitable, effective, and engaging education system for all.