Language is a powerful tool that shapes individuals, society, culture, education, cognition, and the overall identity of people. It plays a significant role in developing well-rounded development in young children, turning them into responsible citizens of a nation. In India, the practice of learning multiple languages, both in schools and within society, is widespread. This cultural norm has contributed to making most Indians proficient in multiple languages, reflecting a unique characteristic of the nation's school education system. The National Education Policy (NEP) 2020 recognizes the significance of multilingualism and the role it plays in school education.
The language education section of the NEP is aptly titled "Multilingualism and the Power of Language." This title underscores the policy's commitment to promoting and embracing linguistic diversity in the educational landscape. NEP 2020 acknowledges the intrinsic value of language as a powerful tool that enhances communication, cognition, and cultural understanding among students, making the way for a more inclusive and enriched educational experience by advocating multilingualism.
NEP 2020 – A Multilingual Approach to Learning
NEP 2020 places significant emphasis on the use of a student's home language, mother tongue, or the language spoken by local communities for instruction. This approach recognizes that young children grasp complex concepts more quickly in familiar languages. In multilingual families, where various languages may be spoken, the policy encourages the use of the home language for instruction, preferably until at least Grade 8. High-quality textbooks, including those for science, are to be made available in these home languages.
The NEP is committed to bridging any language gaps that may exist between the child's spoken language and the medium of teaching. Even in cases where textbooks in the home language are not available, efforts will be made to maintain instruction in the home language. This approach extends to both public and private schools. Teachers are encouraged to adopt a bilingual teaching approach for students whose home language differs from the medium of instruction. NEP 2020 underscores the importance of teaching all languages with high quality, regardless of their use as a medium of instruction.
The Cognitive Benefits of Multilingualism
Research has shown that children between the ages of 2 and 8 are highly receptive to learning multiple languages. Multilingualism offers great cognitive benefits to young students, promoting language acquisition from an early age. NEP 2020 recommends exposing children to different languages from the Foundational Stage onwards, with a particular emphasis on the mother tongue. The policy advocates an interactive and enjoyable approach to teaching languages, including reading and writing in the mother tongue in the early years, followed by skills development in other languages from Grade 3 onwards.
A Collaborative Effort for Language Teaching
To support this multilingual approach, both Central and State governments are expected to invest in a significant number of language teachers, particularly for languages mentioned in the Eighth Schedule of the Constitution of India. States may also collaborate with one another to hire teachers, ensuring the three-language formula is satisfied within their respective regions. The extensive use of technology is encouraged to facilitate language learning and make it more accessible to students.
Flexibility and Choice in the Three-Language Formula
The three-language formula remains a part of NEP 2020 but with greater flexibility. No language will be imposed on any state, and students, along with their regions and States, have the freedom to choose their languages of study. As long as at least two of the three languages are native to India, students can change one or more of their languages in Grade 6 or 7, provided they demonstrate basic proficiency in three languages by the end of secondary school.
Promoting Classical Languages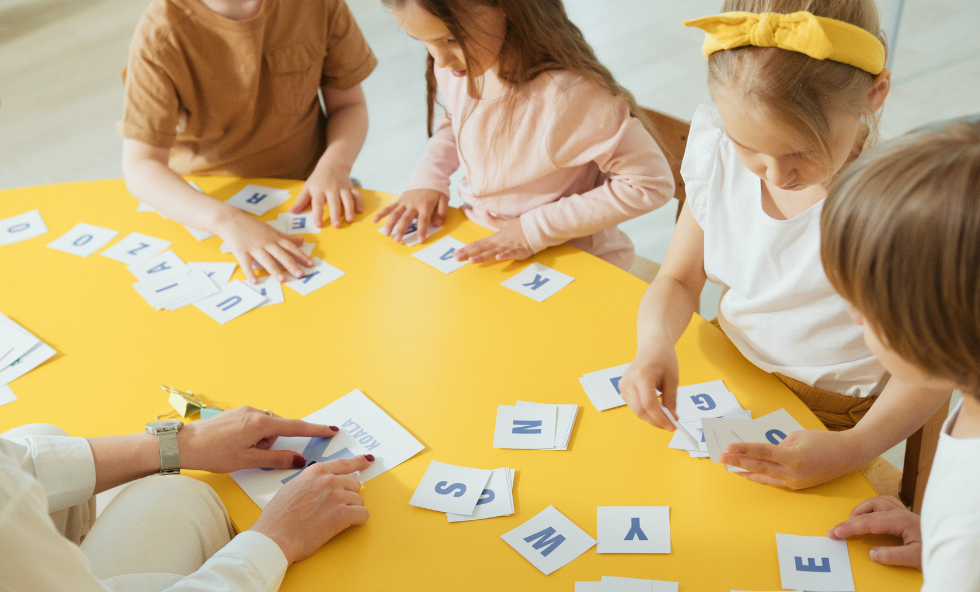 NEP 2020 acknowledges the importance of classical languages and literature in India. Sanskrit, with its rich classical literature, is given special attention and is offered at all levels of school and higher education. It is presented in an interesting and experiential manner, with a focus on phonetics and pronunciation. Other classical languages, including Tamil, Telugu, Kannada, Malayalam, Odia, Pali, Persian, and Prakrit, are also made widely available in schools through innovative approaches. Efforts are made to preserve these languages and their literary treasures.
Enrichment through Classical Languages
To enrich students and preserve these languages, all schools, both public and private, offer students the option to learn at least two years of a classical language of India and its associated literature, from Grades 6 to 12 and beyond. This is achieved through experiential and innovative methods, including the integration of technology.
Foreign Language Learning
In addition to Indian languages and English, NEP 2020 encourages the teaching of foreign languages at the secondary level. Languages such as Korean, Japanese, Thai, French, German, Spanish, Portuguese, and Russian are offered to students, providing them with the opportunity to learn about different cultures and enrich their global knowledge.
Innovative Language Teaching
NEP 2020 promotes innovative and experiential language teaching methods, including gamification and apps. Cultural aspects of languages, such as films, theatre, storytelling, poetry, and music, are woven into language instruction, making it more engaging and relatable. Connections with various subjects and real-life experiences are drawn to enhance the teaching of languages. This pedagogical approach is based on experiential learning.
Standardization of Indian Sign Language
Indian Sign Language (ISL) is standardized across the country, and National and State curriculum materials are developed for students with hearing impairment. Efforts are made to respect and teach local sign languages where relevant and possible.
Conclusion
The National Education Policy 2020 recognizes the transformative power of language and the importance of multilingualism in education. By emphasizing the use of native languages, promoting the learning of classical languages, and encouraging the study of foreign languages, NEP 2020 aims to create a more inclusive and enriched educational experience for students. This approach not only preserves India's linguistic diversity but also equips students with valuable language skills that will serve them well throughout their lives. Multilingualism is not just a policy; it's a path to a brighter future for India's youth and the nation as a whole.