It's likely that you've been told your entire life to think about your future. You may have been advised to consider where you want to attend college, what you want to study, and what kind of profession you want to pursue. This is especially true for pupils in high school.
The truth is that simply thinking about your career is unlikely to suffice. You must actively conduct research and make plans for your career. Technology and the rest of the world advance at such a quick pace that predicting the labour market in ten years, let alone when you graduate, can be challenging.
But how can you know what kinds of occupations will bring such changes in the future, both now and in five or ten years? You don't have to guess any longer, thankfully.
We've got you covered for the long haul, so don't worry. Here are some of the most promising future careers and how to get a foot in the door.
Registered Nurses and Medical Professionals
When considering a future-proof emerging career, one crucial thing to consider is what services people will always require. Professionals in the medical field are unquestionably at the top of the list. People will always require medical care, and while the technology we use to provide some of that care is evolving, the need for nurses, doctors, and other medical professionals will continue to exist.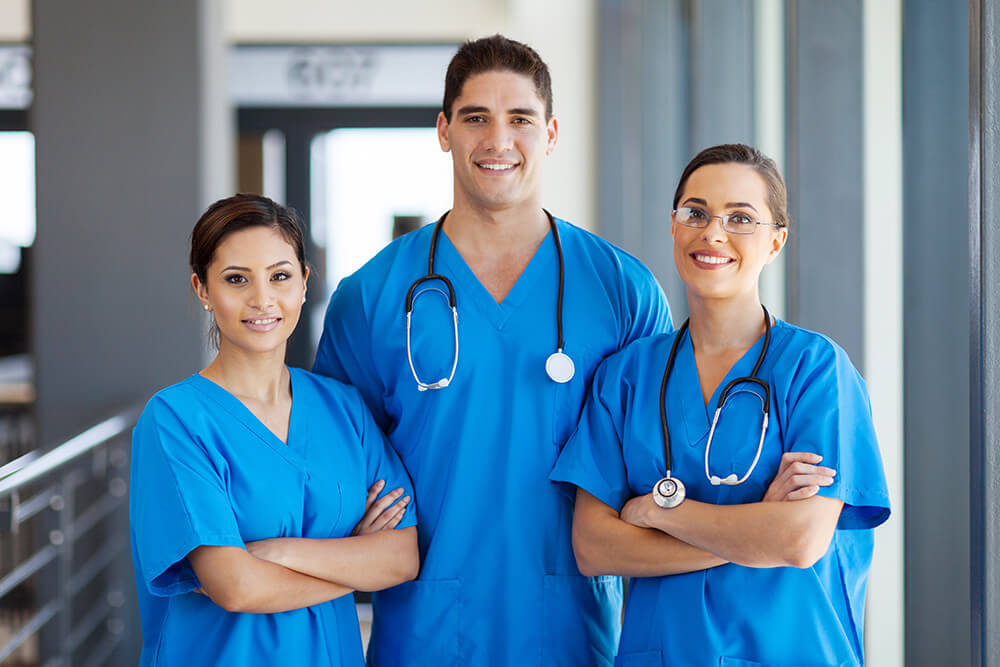 Even better, those who want to pursue a career in medicine may be eligible for loan forgiveness. It's part of the FELS (Forgivable Education Loans for Service) Program, which allows students to have some or all of their student loans forgiven in exchange for working in certain North Carolina professions. A wide range of nursing, allied health, and medical programmes are examples of FELS-qualified professions and programmes. Make sure you double-check to determine if your programme qualifies for student loan forgiveness.
Industrial Engineer
Industrial engineers work to improve productivity and efficiency. They assess people, systems, and processes inside a firm, including supply chains, operations, finance, and machinery or equipment, using math, statistics, science, and engineering principles. Their mission is to determine the most efficient method of integrating the systems and processes required to create a product or service. They make certain that businesses keep expenses low, production high, and organisational goals are met (for example, shipping a new product by a certain deadline or optimising shipping and delivery operations).
A career in industrial engineering or a similar discipline is required to work as an industrial engineer, and many industrial engineers go on to earn advanced degrees.
Data Analyst
The topic of data analytics is one that has expanded in popularity over the previous decade. Big data isn't just a career; it's a burgeoning sector with excellent job prospects for college graduates. Indeed, the outlook for computer and information research scientists (which includes data analysts) is among the most promising.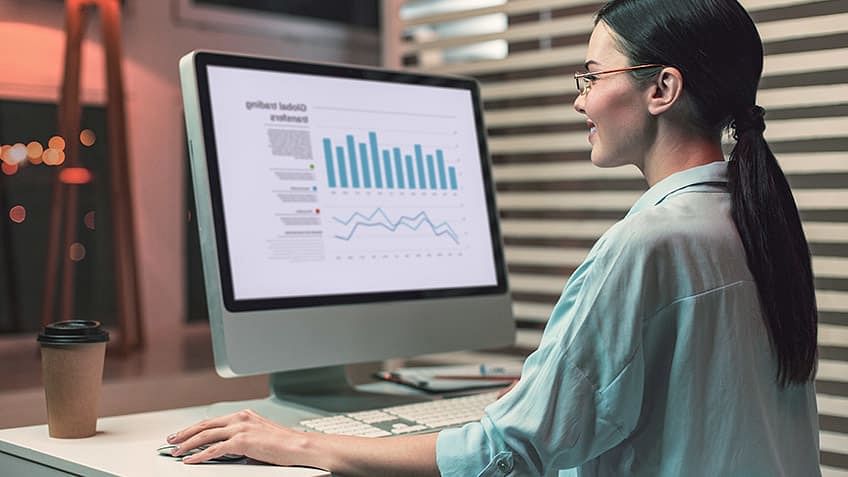 Jobs in the field are expected to expand at a rate of 16 per cent, according to the Bureau of Labor Statistics. This is more than three times the national average rate of job growth, which is 5%. When you consider that the median industry salary in 2018 was more than $118,000, you've got yourself a chance to make some significant cash. Of course, if you want to enter into the sector, you should have a master's degree in computer science or a similar relevant discipline.
Information Systems (IS) Manager
Information systems managers (also known as IS managers) are in charge of creating and, yes, managing an organization's information systems. They usually work in a company's information technology (IT) department at a senior level and are responsible for evaluating the company's current technology, staying up to date on available upgrades and best practices, developing an information systems strategy or plan, making recommendations on everything from hardware to software to security, and supervising a team to put their plans and recommendations into action.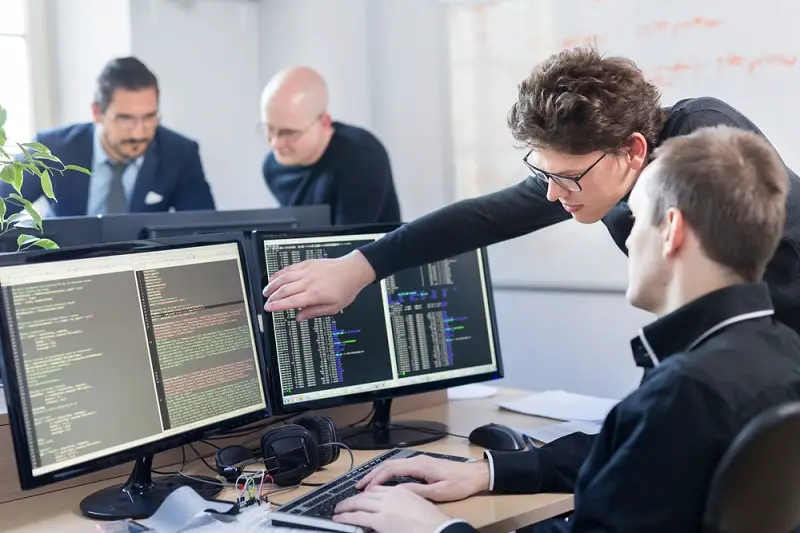 An IS manager, for example, may analyse the costs and benefits of a new piece of software, present their suggestion to executives or other decision-makers, have it implemented quickly across the firm, and monitor its ongoing maintenance and security.
Software Developers
Unless you've been living under a rock (or in a cave without Wi-Fi) for the past two decades, you're well aware of the importance of software in our daily life. You can thank a software developer for your favourite social media site or that new app you can't seem to get enough of.
It's difficult to overstate the importance of software engineers in today's environment. A software developer created almost everything you see on your phone or computer. Software developers are responsible for everything from utility apps that allow you to type reports to programs that help you schedule and track, all the way down to your favourite video game. Software developers are also one of the most in-demand professions right now. In their list of the 100 greatest jobs for 2020, U.S. News and World Report placed it first overall and first in both STEM and technology industries.
Cybersecurity Experts
As the world becomes increasingly digital, the necessity for cybersecurity has increased as well. Data breaches are a big concern because they expose both customers' and companies' confidential information. The average total cost of a data breach, according to IBM, is $3.92 million. With so much at stake, it's no surprise that businesses are ready to pay a lot of money to have their data protected.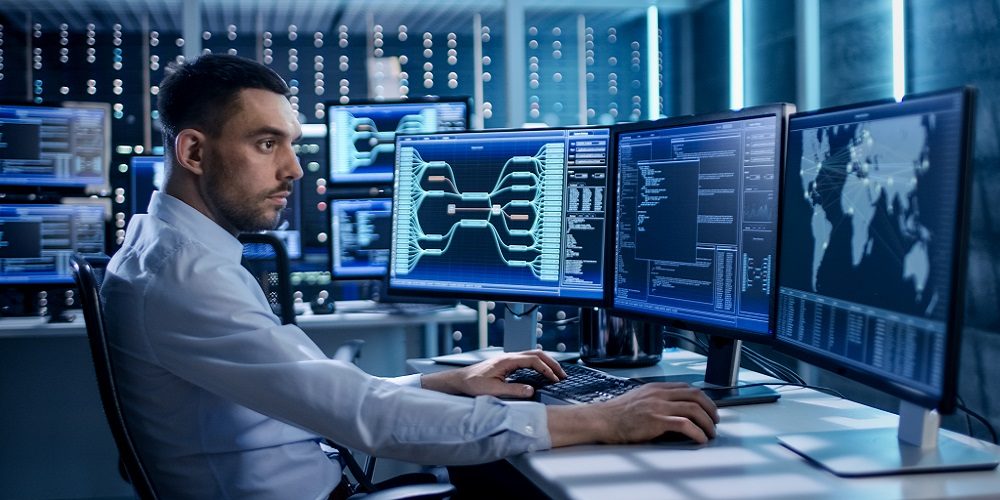 The median salary for cybersecurity career experts ranges from $80,000 for IT Security Consultants to $600,000 for roles like security director. A bachelor's degree in computer science, information technology, engineering, or another relevant discipline is the best way to get started in cybersecurity.
7. Financial Manager
Financial managers are in charge of an organization's finances, as their title suggests. Financial managers might work for a corporation directly or for a consulting firm, where they deal with financial management for the firm's clients. 
A financial manager career may be responsible for a variety of finance-related tasks, depending on the company or client's needs, such as identifying financial weaknesses or risks; developing solutions to eliminate those weaknesses or risks; performing financial research; creating financial projections and reports; preparing financial statements; setting financial goals; providing suggestions for how the company or client can meet those financial goals; and suggesting ways to restructure the company or client's finances.
Conclusion
The path to a successful and promising future career may seem uncertain in a rapidly evolving world. While we've been encouraged to think about our future from a young age, it's essential to recognize that mere contemplation won't suffice. The pace of technological advancement makes it challenging to predict the labour market, even in just a few years.
However, you need not navigate this uncertainty alone. We've covered seven of the most promising future careers, spanning diverse fields from healthcare to technology and finance. The constant demand for medical professionals, industrial engineers, data analysts, software developers, cybersecurity experts, information systems managers, and financial managers ensures a multitude of opportunities.