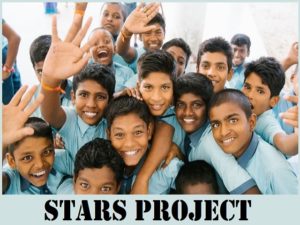 October 15, 2020.
TED NewsDesk, New Delhi: The Union Government has given its nod to a project called the Strengthening Teaching-Learning and Results for States (STARS). The World Bank will be contributing an amount of USD 500 million to the total amount of Rs 5,718 crores. The announcement came from Union Minister Prakash Javdekar, who informed that the STARS initiative would work under the new strategy that will be funded by the central government.
The initiative will function under the Department of School Education and Literacy, Ministry of Education. The STARS initiative had received much criticism from several factions that the World Bank is getting too much traction in the project considering its minuscule role in the project (which is under 15 per cent) and that it gained approval without much discussion.
The STARS initiative stood for moving schools and national exams to private investors. It proposed a National Assessment Centre prior to the announcement of the National Education Policy 2020, as per the concerned people in the education sector. Another problem pointed out by the educationists is that the World Bank agreed to the loan amount even before the documents stating the terms and conditions were made public. It is a necessary step in the process, according to the stakeholders.
On the contrary, Javdekar hails the initiative as a mode to improvise the education system in the early childhood case of education. The STARS initiative got a go-ahead from the government today, on October 15th.
Supporting the initiative, Union education minister Ramesh Pokhriyal 'Nishank' stated on Twitter, "The project will impact 250 million students & 10 million teachers across 1.5 million schools; realizing the vision of New India!"
Javdekar added, "We have to improve the board examinations and a separate assessment process will come in force soon." The Union Cabinet approved the National Assessment Centre, PARAKH that will work as a self-standing institution for the Department of School Education and Literacy, Ministry of Education. The STARS initiative will work in six states: Himachal Pradesh, Rajasthan, Maharashtra, Madhya Pradesh, Kerala and Odisha.
The Project is aiming to improve the linguistic proficiency of children of classes 3 to 8, Javdekar emphasised on the importance of the vernacular languages. To this end, he said, "Coordination between states will improve, teachers' education will improve, and India will participate in international competitions with full preparations."
Source: Careers360