TED NewsDesk, New York: Online college enrollment in bachelor's and master's degrees increased by 42.59 percent from 2012 to 2017. That's almost one million more online students over the course of six years. Compare this to total college enrollment, including online and on-campus master's and bachelor's degrees: Total enrollment in these award levels has increased by only 0.74 percent in the same time.
College enrollment was hit hard by the 2008 recession. According to the National Center for Education Statistics, college enrollment between 2010 and 2016 decreased by 7 percent. NCES didn't start distinguishing online enrollment from on-campus enrollment until 2012, but online enrollment has seen an increase every year.
As college tuition becomes increasingly pricey and national student debt skyrockets, online education has proven to be a popular alternative for students who need a more practical, efficient, and affordable option than on-campus degrees.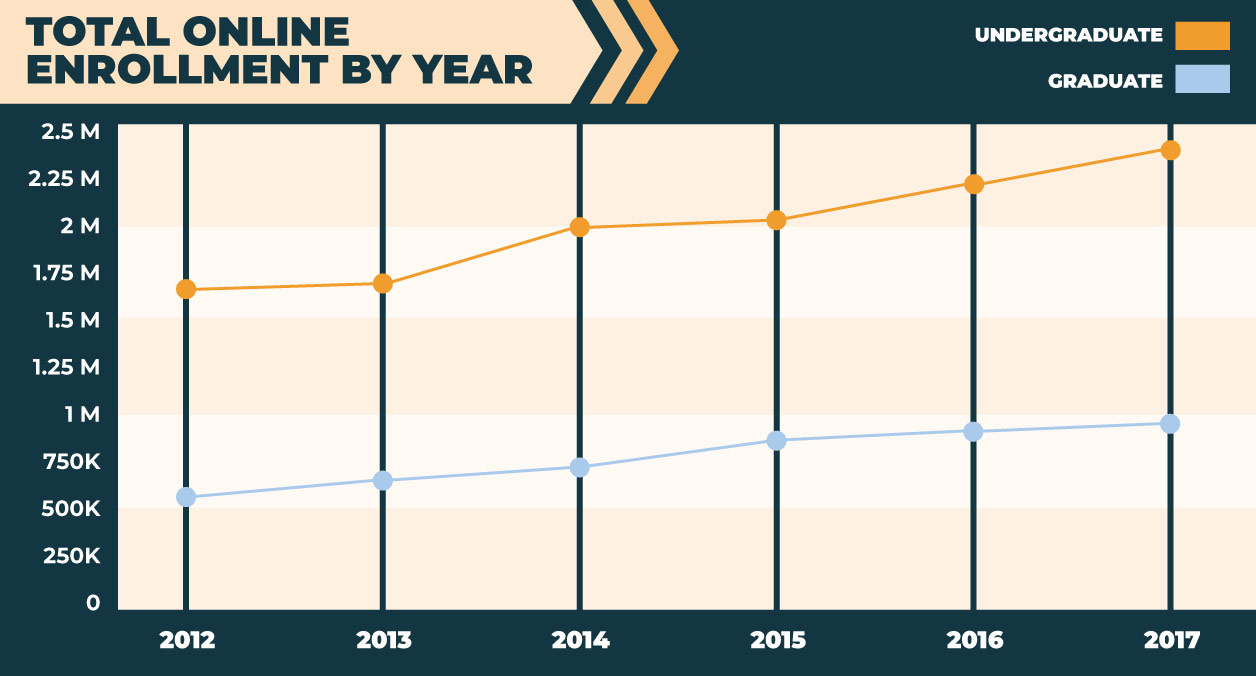 If there was ever a scandal that epitomizes the exclusivity of higher education, it was the college admissions bribery scandal. Online education is often touted as the antidote for these kinds of economic barriers in education; the internet is an accessible and flexible format for working adults to earn a quality education at a low cost. According to U.S. News and World Report, the average online bachelor's degree student is over 30 years old and employed while in school.
Yet online education is prone to scandals of its own. The shuttering of Corinthian Colleges, for example, left thousands of students with incomplete degrees, mountains of debt, and not even a transcript to show for it. With such an explosive increase in online students, online education needs to be held accountable too.