Have you ever considered studying in a place where practically everything is right around the corner, including skiing, beaches, and some of Europe's most incredible historical monuments and artistic creations?
Have you ever wished you could improve your language skills beyond simply conversing in English with everyone? Simply traveling to a location where you'll have to learn the native language? If that's the case, you should check into studying in Italy!
Following Are The Perks That Italy offers you if you are planning to consider Italy as an international study location :
1. Plenty Of Top Universities
Italy is a popular international study destination not just because of its diverse culture, but also because of its numerous top public and private universities. There are almost 100 universities in Italy, as well as other specialized institutes, all of which are part of the country's higher education system. In 2019, the QS World University Rankings included 30 universities, with 12 of them ranking in the top 500. Some of Italy's most prominent colleges have been training the world's most illustrious leaders and academics for generations.
As the oldest university in Europe, the University of Bologna is a prominent institution that symbolizes the beginning of the modern Western higher education system. Bologna is also on the list of top European cities with the highest number of Erasmus students.
Other good public institutions in Italy include Politecnico di Milano, Politecnico di Torino, University of Siena, University of Pavia, and the University of Padua, among others.
2. Learning the Italian Language has its own perks
Not only is Italian the national language of Italy, but it is also spoken in areas of Switzerland. The European Union and the Organization for Security and Cooperation in Europe both recognise Italian as an official language.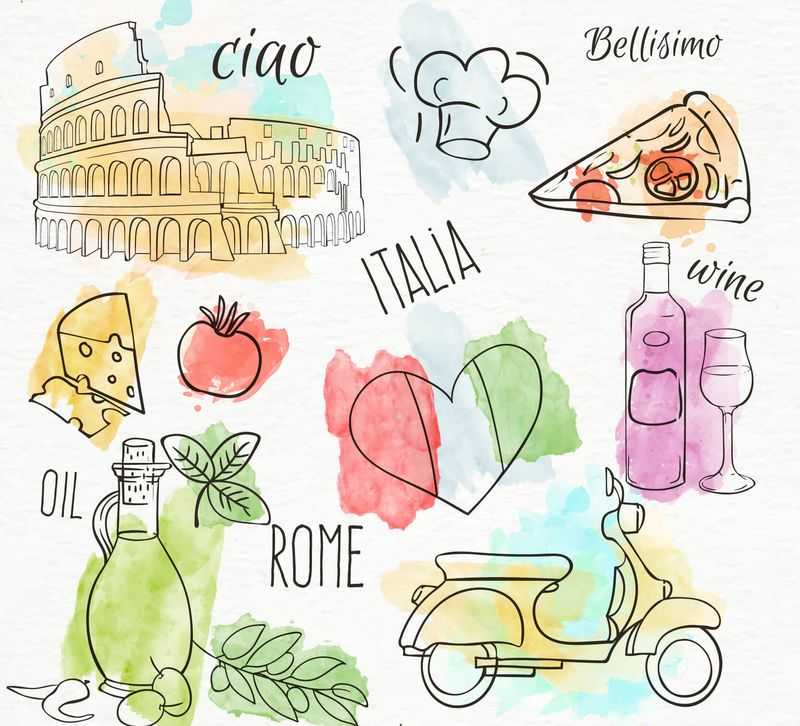 Italian is the world's most learned language for both culture and pleasure and is regarded as the most romantic of the romance languages. Italian is an important language for fans of art history, literature, archaeology, philosophy, music, food, fashion and design, and more, thanks to Italy's rich culture and history. Fluency in Italian might be a big selling factor with companies if you want to work in one of these industries.
3. Affordability
Italy is one of the most affordable nations in Europe for studying abroad, both in terms of tuition and living expenses. 
Tuition ranges from 850 to 1,000 EUR per year for all degree options.

Housing, food, transportation, and entertainment costs average 700 to 1,000 EUR each month.

Rome, Milan, and Bologna are the most costly cities in the world whereas Pisa, Padua, and Turin are less expensive cities.
While international students do not have access to tuition-free higher education, tuition prices, particularly at public colleges, are generally cheap. Additionally, both the government and individual colleges offer scholarship assistance. You can also look into the Studyportals Scholarship for financial assistance with your education in Italy.
4. The Diverse Academic Offerings
With good reason, we think of Italy when we think of arts, fashion, design, and culture. With a long history of leadership in art and architecture, Italy is home to several of the world's most well-known fashion and design businesses. Many renowned design and fashion schools are located in Italy, including IED, Istituto Europeo di Design, which has schools in Milan, Cagliari, Como, Florence, Rome, Turin, and Venice. Whether you're interested in studying accessory design or luxury goods marketing, there's a program for you.
Italy, on the other hand, has a robust higher education system that is strong across the board and has a long history of innovation and research.
5. A Country Full Of Wonders
While you're in Italy as an international student, it'd be a waste not to take advantage of the opportunity to live near a number of UNESCO World Heritage Sites. Yes, Italy outperforms all other countries in this category, with 51 heritage sites commemorating the country's cultural and historical past. 
Imagine how gladiators fought in the Colosseum, pose in front of the Leaning Tower of Pisa, get lost in Venice's alleyways and canals, and visit the Vatican City, the spiritual heart of the Catholic religion. Visit Pompeii and Mount Vesuvius to learn about Italian history and geography.
Also Read: Here's All That You Need To Know About Pursuing Higher Education In The UK