One of the most sought-after destinations for international students studying abroad is the UK. Universities in the United Kingdom are well-known and provide top-notch education.
The UK is a fantastic starting point from which to tour the rest of Europe because of its diversity of cultures. A degree from a UK institution will give you essential language and academic skills and position you for a lucrative profession after graduation.
Job opportunities in the UK
How to find employment in the UK
Summer jobs in the UK
Teaching jobs in the UK
Internships in the UK
Why you should go abroad to study in the UK?
1. International assistance
Each year, hundreds of international students attend UK universities. Specialist employees are employed by several universities, to welcome international students and assist them in adjusting to living and studying in the UK.
Selecting a university that will assist you mostly with study skills to integrate into the UK culture can help you succeed. Moving to a new country is a major move.
2. Be recognized by employers
Studying abroad sets you apart from the competition for job opportunities. Studying abroad in the UK demonstrates your ability to push yourself, adapt to new circumstances, and make important decisions.
Independent thought, flexibility, self-awareness, resilience, and problem-solving skills can all be developed through international study.
If you can demonstrate these talents, you will have an advantage over other graduates when searching for work in the UK or anywhere in the world.
3. Ethnic diversity
The UK is a multicultural nation. You will interact with people from many nations and cultural backgrounds while you attend a UK institution as a member of the multicultural society there.
You can make use of the UK's numerous eateries to try food from all over the globe while residing there. Countless festivals and events embracing music, sports, history, and religion are also available for your enjoyment.
As an international student studying at a university, you will have the opportunity to develop a global network of acquaintances and acquaintances.
4. Superior education
Some of the best universities in the world are found in the UK. The nation is known for its top-notch research and rigorous academic requirements.
You'll gain in-depth subject knowledge while studying in the UK, as well as study techniques and English language ability. You will stand out from other job seekers because your UK degree is recognised abroad.
5. A variety of subject choices
Whatever your hobbies and professional objectives, UK universities have a wide range of disciplines and degree programmes.
Whatever your hobbies and professional objectives, UK universities have a wide range of disciplines and degree programmes You can find your perfect option in the UK, whether it be in accountancy, engineering, the sciences, or the arts.
For your convenience, courses in the UK are offered in a variety of instructional methods.
The campus clubs and organisations of UK institutions are renowned worldwide. Studying, socializing, and having fun are all things you can do in the UK, whether you want to take up a new sport or keep working on an old one.
Job Opportunities in the Uk –
The UK's labour market is competitive because of the country's high level of globalisation. UK's major industries include:
Accounting, banking and finance
Education
Engineering
Healthcare
Marketing
recruitment and HR.
The UK economy is dominated by the services sector, with banking, insurance, and business services serving as major engines of expansion. Metals, chemicals, aircraft, shipbuilding, automotive, food processing, textiles and apparel, design, the arts, and electrical and communications equipment are a few other significant industries.
Manufacturing employment has decreased recently, but it's crucial to remember that this industry still has a sizable workforce.
How to find employment in the UK
Most jobs in the UK can be applied for online, either by submitting an application form or a brief CV and cover letter. When feasible, cover letters and CVs should not exceed one page and two sides of A4. Learn more about writing cover letters and resumes.
Networking is crucial because many jobs are filled by word of mouth. Make inquiries about openings using any existing relationships you may have in the UK, and let them know that you are seeking employment there.
In addition, speculative applications are encouraged because small and medium-sized businesses (SMEs) may not always post job openings.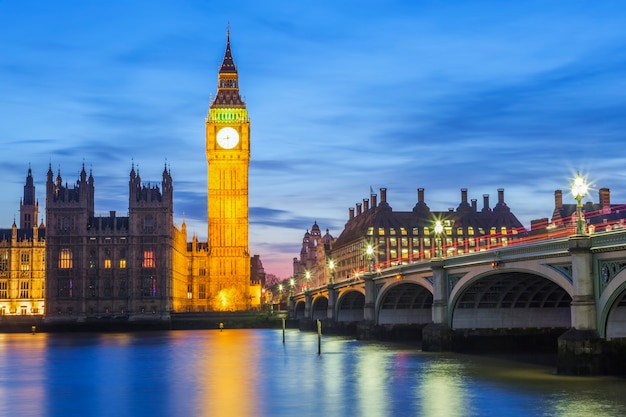 Apply for jobs as soon as you can because many employers have drawn-out hiring procedures. Once you have a job offer, move once you have applied to your own country.
The hotel and retail sectors frequently hire year-round due to a high personnel turnover rate. While marketing and public relations are prospering in areas like Birmingham and Manchester, the creative arts and design sector frequently recruit in the UK and London.
If you are chosen for a position, you might need to go to several interviews. You may have a one-on-one interview with your future line manager or participate in a panel discussion with managers and HR professionals. To choose successful applicants, larger organisations and graduate programmes frequently combine psychometric testing, assessment centres, and interviews.
Summer jobs in the UK
The majority of the summer, seasonal, and temporary jobs available in the UK are in the travel, hotel, and retail sectors.
Working at summer or holiday camps, water and outdoor adventure parks, campgrounds, and other UK festivals are all examples of summer employment.
Year-round casual employment is needed in hotels, pubs, and restaurants; chances are available in major cities and popular tourist destinations. Additionally, the retail industry uses temporary workers to handle the busy Christmas season.
In the UK, there are many volunteer opportunities that can both help you improve your English and give back to a nonprofit organisation.
It will be beneficial and might enhance your CV to take on a voluntary placement if you can afford to work unpaid in order to get experience.
Do-it is a database that lists volunteer opportunities from thousands of charities and social organisations across the UK.
The National Council for Voluntary Organizations includes Volunteering England (NCVO).
In order to create programmes that help people of all ages and backgrounds give back to the community, Volunteering Matters collaborates with UK organisations.
Check your neighbourhood's newspapers and notice boards to find volunteering opportunities. Before enrolling in a programme, do your homework on all volunteer opportunities and review the terms and conditions.
Teaching jobs in the UK
In the UK, French, Spanish, and German are the three main languages taught in schools. You might be able to obtain employment as a modern foreign language (MFL) teacher if you're from outside the UK and are proficient in one of these languages.
There is a strong need for talented people because there are not enough specialists in these fields. If you have a university degree or the equivalent in English and a strong command of the English language, you may be eligible for financial aid to help you finish the necessary postgraduate study.
Visit Teach Modern Foreign Languages for additional details about teaching languages in the UK, relevant bursaries, and training opportunities.
Through its language assistants programme, the British Council, UK, also provides an opportunity to teach foreign languages in British schools.
You might spend a year teaching in the UK if you are a native speaker of French, German, Irish, Italian, Mandarin, or Spanish. This would give you important teaching experience and transferrable skills.
The location you are in affects your salary. Working in inner London will earn you £1,150 per month, compared to £914 in the rest of the UK.
Internships in the UK
Many students in the UK seek out suitable work experience to get their foot in the door of an organisation.
Opportunities for work experience are available in practically every industry, and the length will vary based on the organisation. Some placements last just one day, while others may go on for several months before leading to a permanent post.
Always keep in mind the value of work experience, as many students are able to land jobs that last for several months.
You can get internships and job experience through the international office at your university.