In the innovative landscape of education, one approach that has gained significant attention and importance is "Personalised Learning." The concept of Personalised Learning involves curating the educational experiences to the individual needs, preferences, and abilities of students. It's a modern approach that recognises that one size does not fit all in education.
Personalised Learning algorithms play a significant role in this educational transformation. These algorithms are driven by the Science Behind Personalised Learning, a dynamic and data-driven field that is reshaping how students learn and educators teach.
What is Personalised Learning?
Personalised Learning is a student-centred approach to education. Instead of delivering a uniform curriculum to all students, it acknowledges the diversity in learning styles, paces, and needs. The primary goal of Personalised Learning is to ensure that every student reaches their full potential by making educational content, pace, and support accordingly.
Personalised Learning algorithms are at the heart of this approach. They are designed to leverage data and technology to create a highly customised learning experience for each student. The Science Behind Personalised Learning is what makes these algorithms effective in achieving this goal.
Science Behind Personalised Learning Algorithms
At its core, the Science Behind Personalised Learning is a combination of educational psychology, data analysis, and machine learning. These elements work in harmony to craft a personal educational experience.
Data Collection and Analysis
Personalised Learning begins with the collection of data on individual students. This data can include their learning history, strengths and weaknesses, preferences, and more. The Science Behind Personalised Learning relies on sophisticated algorithms to process and make sense of this data, resulting in a more comprehensive understanding of each student's unique learning profile.
Machine Learning Algorithms
Personalised Learning algorithms use machine learning to analyse the collected data. These algorithms consider factors like a student's previous performance, their responses to quizzes and assignments, and even their engagement levels. They can identify patterns and trends to understand how each student learns, allowing for a deeper insight into individual learning preferences and areas requiring improvement.
Customised Content
Based on the insights gained through data analysis, Personalised Learning algorithms can create a unique learning pathway for each student. This pathway may include specific resources, lessons, and exercises in accordance with their individual needs and learning styles. This customisation goes beyond adjusting difficulty levels; it extends to curating content that aligns with a student's personal interests, making the learning experience even more engaging and relevant.
Adaptive Feedback
The Science Behind Personalised Learning also involves real-time feedback and assessment. As students progress through their customised learning pathway, the algorithms continuously monitor their performance and provide feedback. This feedback helps students stay on track and make necessary adjustments, ensuring that their learning journey is optimally supported and guided.
The Benefits of Personalised Learning
Personalised Learning offers several significant benefits to both students and educators.
Improved Engagement
By taking care of each student's interests and abilities, Personalised Learning keeps students engaged and motivated. When students find their learning experiences relevant and enjoyable, they are more likely to succeed. The customised content and personalised feedback play an essential role in enhancing this engagement, making learning a more enjoyable and interactive process.
Enhanced Learning Outcomes
Personalised Learning algorithms ensure that students receive the right level of challenge. They adapt to the difficulty of content as students progress, helping them reach their full potential. As a result, students tend to achieve better learning outcomes, demonstrating improved retention of knowledge and proficiency in the subjects they study.
Individualised Support
The Science Behind Personalised Learning allows for individualised support. If a student is struggling with a particular concept, the algorithm can provide additional resources or activities to address the issue. This approach increases the chances of success for every student, ensuring that no student is left behind in his educational journey.
Time Efficiency
Personalised Learning algorithms can accelerate the learning process for some students who grasp concepts quickly. Conversely, they can offer more time and support to students who need it, ensuring that nobody is left behind. This time efficiency extends to the optimisation of learning pathways, making the learning process more efficient and productive for each student.
Challenges and Considerations
While Personalised Learning has proven to be highly effective, it is not without its challenges and considerations.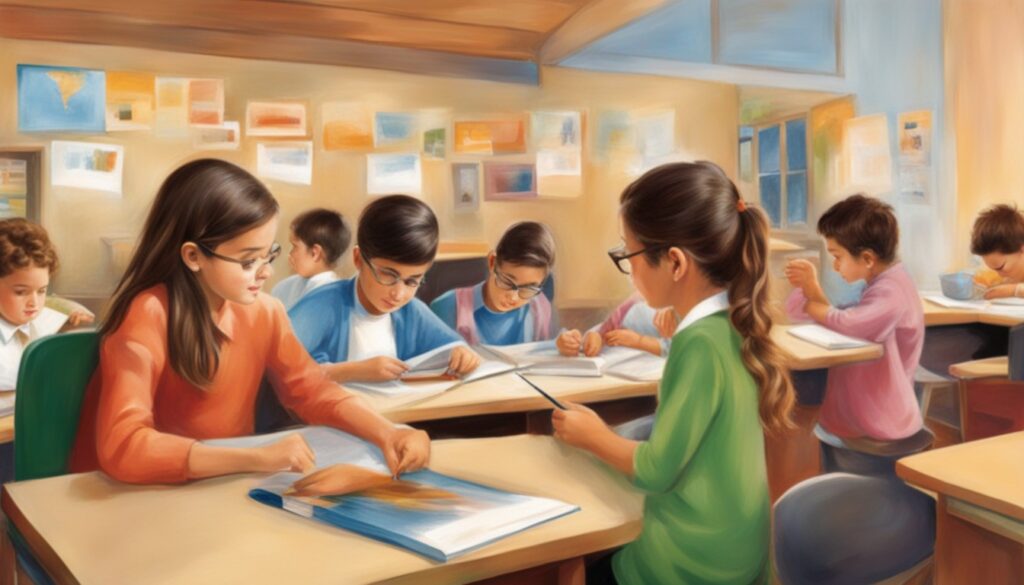 Data Privacy
The collection and use of student data raise concerns about privacy. It's crucial to have strict data protection measures in place to ensure the safety of this sensitive information. Protecting the privacy of students and their data is the utmost consideration when implementing Personalised Learning.
Teacher Training
Educators need training to effectively implement Personalised Learning in their classrooms. They should understand how to use the technology and data insights to benefit their students. Ongoing teacher training and professional development are essential for a successful integration of Personalised Learning in educational settings.
Equity
Ensuring that all students have equal access to technology and Personalised Learning resources is a significant challenge. Disparities in access can create educational inequalities. Addressing these disparities and ensuring equitable access to the benefits of Personalised Learning is a critical consideration for educational institutions.
Balancing Technology
While technology is a valuable tool in Personalised Learning, it should not replace the important role of teachers in the learning process. It's essential to strike a balance between technology and human interaction. Finding this balance is key to ensuring that the advantages of Personalised Learning are fully realised while maintaining the value of teacher-student relationships.
Real-World Applications
The Science Behind Personalised Learning is not limited to theory; it has practical applications in various educational settings.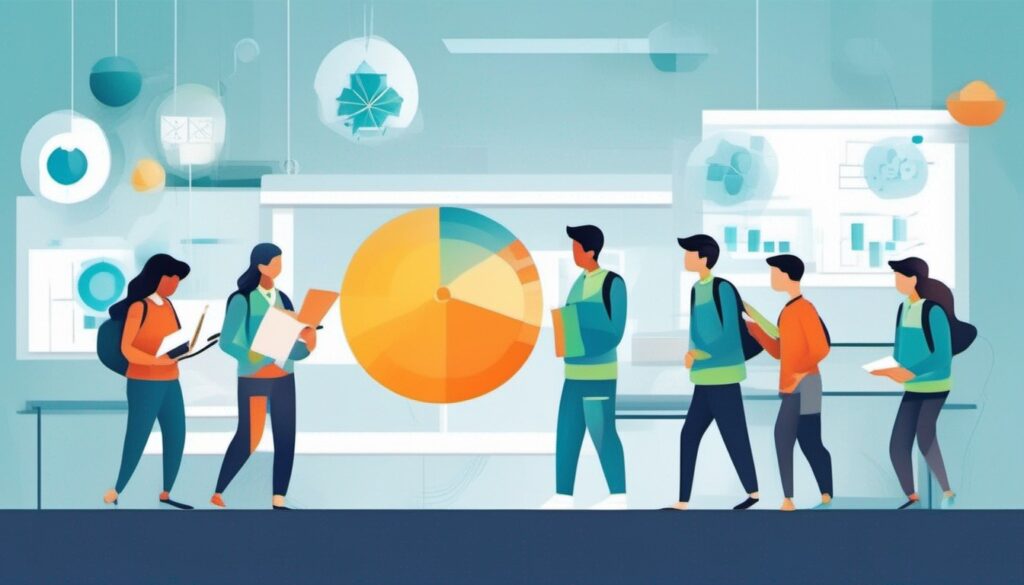 K-12 Education
In traditional K-12 classrooms, teachers use Personalised Learning algorithms to address the diverse learning needs of their students. These algorithms help teachers differentiate instruction effectively, fostering a more inclusive and responsive learning environment.
Higher Education
Colleges and universities employ Personalised Learning algorithms in online and blended learning environments. Students can access customised learning resources and receive personalised feedback, enhancing their educational experience and improving their academic performance.
Corporate Training
Even in the corporate world, Personalised Learning is gaining ground. Companies use these algorithms to provide tailored training and development opportunities for their employees, boosting workforce skills and productivity.
Language Learning
Language learning apps often utilise Personalised Learning algorithms to adapt to the language proficiency and learning speed of individual users, making language acquisition more efficient and effective for learners of all ages.
Conclusion
The Science Behind Personalised Learning is a remarkable fusion of data analysis, machine learning, and educational psychology that is revolutionising the way we learn and teach. Personalised Learning algorithms are at the forefront of this educational transformation, ensuring that every student receives a well crafted and effective learning experience. By understanding the principles and benefits of Personalised Learning, educators can harness its power to help students achieve their full potential in an increasingly diverse and dynamic educational landscape, making education not only more effective but also more engaging and accessible for all.