In the realm of personalized learning, a peculiar invitation awaits. You need not venture beyond the confines of your own space. Stay seated at your desk, be not just a listener, but an expectant silence. Be solitary in your quest. For within this quietude, the world of knowledge and discovery will willingly unveil itself to you, as if it had no other choice.
It will unfold, not with a rush, but in a slow dance of revelation, much like a secret whispered to a trusted confidant. In the world of personalized learning, the truth of your unique journey emerges in this very stillness, a world that surrenders to your desires and aspirations with a certain, Kafkaesque ecstasy, where the enigmatic becomes the familiar, and the obscure, the enlightening.
The Science Behind Personalized Learning Algorithms
In the vast realm of education, the pursuit of knowledge is a timeless endeavor. Yet, this pursuit has witnessed a remarkable transformation in recent years. The advent of personalized learning algorithms has redefined the way we approach education. To understand this paradigm shift, we must delve into the very essence of learning, its connection with the human mind, and the intricate science behind personalized learning.
The Essence of Learning
Learning is the process through which individuals acquire knowledge, skills, and information. It is an intrinsic human capability, fundamental to our existence. From our earliest experiences, we absorb information and adapt to our surroundings. Learning is not confined to classrooms; it's a lifelong journey.
The Evolution of Learning
As the world evolves, so does the nature of learning. Our understanding of learning has transitioned from traditional rote memorization to a dynamic process that engages the mind. Cognitive psychology and neuroscience have played pivotal roles in unraveling the complexities of how learning evolves.
In the early days of formal education, learning was often seen as a passive activity. Students sat in classrooms, listened to lectures, and memorized facts and figures.
However, with the advancement of psychological research, we now know that learning is an intricate, active process. It involves not just the acquisition of knowledge but the development of critical thinking skills, problem-solving abilities, and creativity.
The science of learning has shown us that learning is not a one-size-fits-all process. Each individual's brain is wired differently, and their cognitive processes are unique. Some individuals excel in visual learning, while others prefer auditory or kinesthetic learning. This understanding led to the development of personalized learning strategies.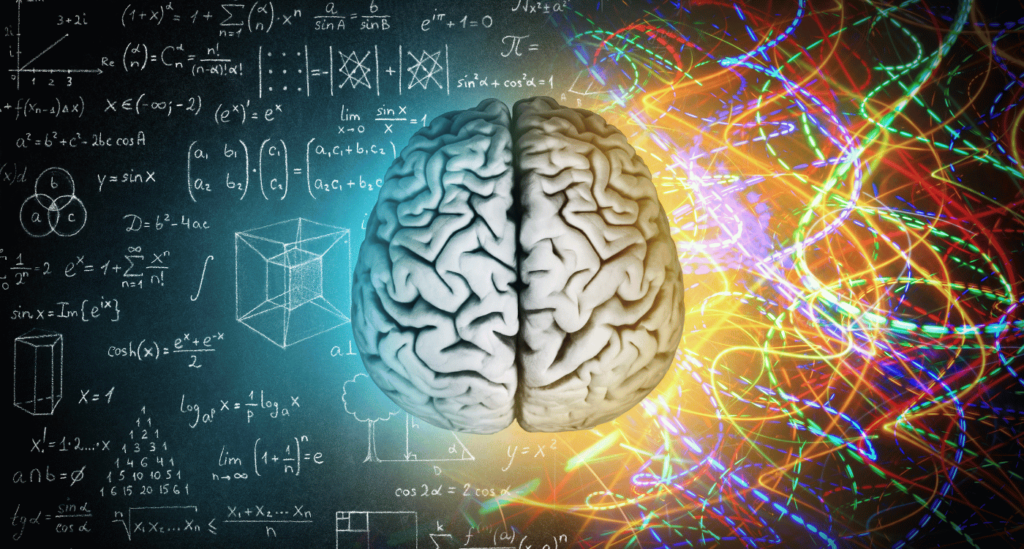 Learning and the Human Mind
Learning is intricately connected with the human mind. It is a result of complex cognitive processes, including perception, attention, memory, and problem-solving. The brain's plasticity, its ability to reorganize and adapt, is central to the learning process. This plasticity is the key to understanding how learning can be personalized.
Over the years, cognitive psychologists have delved deep into the workings of the mind, exploring how knowledge is stored, retrieved, and applied. This knowledge has been instrumental in designing personalized learning algorithms that can adapt to an individual's cognitive processes.
Personalized learning is a tailored approach to education. It recognizes that each individual is unique, with distinct learning styles, paces, and preferences. This approach aims to create an educational experience that caters to the specific needs of each learner.
How to Achieve Personalized Learning
Assessment: Personalized learning begins with assessing the individual's existing knowledge and learning preferences. This includes identifying strengths and areas that need improvement.

Data Analysis: Personalized learning algorithms thrive on data. They continuously collect and analyze data on the learner's interactions, performance, and preferences. Machine learning techniques are employed to identify patterns and predict future learning needs.
Feedback Mechanisms: Constructive feedback is vital for personalized learning. Learners receive immediate feedback on their performance, allowing them to make necessary adjustments.
Scaffolding: Personalized learning provides scaffolding, a supportive structure that helps learners build on their existing knowledge. It offers guidance when needed, fostering independent learning.

Source: Google Image.
The Science Behind Personalized Learning
The science behind personalized learning algorithms is a multidisciplinary field. It combines cognitive psychology, educational theory, data science, and artificial intelligence. Here's an overview of the key scientific principles involved:
Data Analysis: Personalized learning algorithms rely on the collection and analysis of vast datasets. Machine learning and data mining techniques are employed to extract valuable insights about individual learners.
Adaptive Instruction: Educational theorists and psychologists contribute to the design of adaptive content. They work to ensure that the material aligns with pedagogical principles while remaining flexible enough to cater to individual differences.
Neuroscience: Understanding the brain's plasticity and cognitive processes is crucial in designing effective personalized learning experiences. Neuroscientific insights inform the development of strategies that optimize learning.
Educational Psychology: The principles of educational psychology guide the development of personalized learning strategies. Concepts like metacognition, motivation, and self-regulated learning are central to the process.
Is it Exact Science?
While personalized learning is grounded in scientific principles, it's important to acknowledge that it's not an exact science. It's a dynamic and evolving field that continually adapts based on new research and technological advancements. Personalized learning algorithms are, in a way, as unique as the individuals they serve.
In conclusion, personalized learning algorithms represent a monumental shift in education. They embrace the richness and diversity of human learning while harnessing the power of science and technology. Learning, a fundamental human endeavor, is now being redefined, allowing individuals to embark on educational journeys tailored to their unique needs and aspirations.
Personalized learning is more than just a buzzword; it's a groundbreaking approach that signifies the convergence of the age-old pursuit of knowledge with the limitless possibilities of modern science and technology. It empowers learners to take control of their educational destinies, and as the field continues to evolve, it promises an exciting future of learning possibilities yet to be explored.