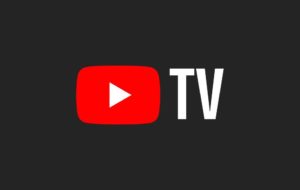 October 15, 2020
TED NewsDesk, New Delhi: The urban institutions on Wednesday launched two YouTube channels for educational purposes. 'Atal Adarsh Shiksha' and 'Navyug Pragati' are two newly introduced channels which provide pupils and educators with an online space facilitating both audio and visual mode. The civic body launched these channels to solve the difficulties faced by the students and teachers of the New Delhi Municipal Council (NDMC) in digital classes due to the COVID-19 outbreak.
"In this new normal which we may call this period, our schools have risen to the occasion and switched to online teaching. Unprecedented times require unprecedented measures, so despite all odds, our educators have been working hard to find innovative solutions to make learning better and accessible to all," said Mr Dharmendra, Chairperson, NDMC.
The channels will encapsulate all necessary facilities for the benefit of the students, right from allowing the educators to upload study materials and lectures on YouTube to making these materials available to children from their homes. Besides, the teachers will take online classes with the help of these uploaded videos for a better understanding of the students. The channel will also enable them to distribute question-answer folio to the learners based on the content of the videos.
The launch received several appreciations. The Chairperson of NDMC called it a reliable alternative to traditional schooling. He reported that the channel would cater students from Nursery to Class XII with every possible material including streaming of videos by professionals excelling in various subjects.
In the initial stage, the primary wing will remain the centre of its focus. Videos and lectures will cover every topic of this wing. The NDMC Education YouTube Channel will broadcast these sessions. The teachers across different schools under NDMC will create NDMC Education YouTube Channel videos with school curriculum as its foundation.
The step will not be limited to the kids and tutors of NDMC as its audience, but would likely be useful to everyone who wishes to learn.
Source: Times of India