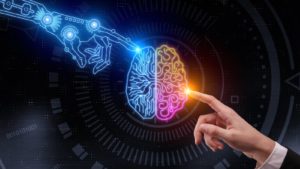 October 15, 2020.
TED NewsDesk, New Delhi: With the rapid development in the academic curriculum, Artificial Intelligence has set yet another milestone in the field of education by recording the highest number of people as an audience to a digital AI lesson on Wednesday. The association of Intel India and Central Board of Secondary Education (CBSE) made a Guinness World Record for having the largest group of attendees for an online AI session in 24 hours.
The lesson emphasised on elucidating the effect and the fundamental aspects involved in the use of AI for educational purposes. Over 13,000 students from class 8 and above, including teachers and principals of various schools across the country attended the session from October 13-17 thus setting the record.
"Artificial Intelligence continues to be one of the most important technologies of the future, with the potential to leapfrog India's digitalisation journey. It is more important than ever to cultivate AI-readiness in the country by empowering India's students with the right skill set and mindset as early in their learning journey as possible. I congratulate CBSE and Intel on their commitment to nurturing the right AI-related skillset and mindset among school students under the AI For Youth programme, and setting a world-record along the way," stated Biswajit Saha, Director, Training and Skill Education, CBSE.
CBSE and Intel together hosted the session as a branch of its ongoing AI for Youth Virtual Symposium scheduled from October 13-17. The programme attracted a maximum number of users including educators and authorities from several educational institutions of India. The sessions cater their audiences by introducing national and international presenters to provide them exposure to multiple viewpoints on the transformational power of AI, establishing digital readiness and standardising evolving technologies.
The programme encourages the attendees to indulge in an interactive session with the speakers and become a part of experiential space. Besides, the option to attend live seminars are also open to the participants.
"Our collaboration with the CBSE has so far led to several milestones in nurturing AI-readiness in the country, including the roll-out of an AI curriculum for students, setting up focused AI Skills Labs in the country and skilling facilitators across CBSE schools. The enthusiastic response to the virtual AI lesson from students across the country that helped set a record with Guinness World Records shows India's youth is engaged and eager to explore and innovate."
The AI career landscape requires requisite skills. Therefore, the session will help the aspirants to exercise their interest in this field by imparting comprehensive learning and practical understanding.
Sources: Livemint