Main Highlights:
What does the Doctor of Medicine (DM) course entail?
Structure of DM fees
Why Go With DM?
Qualifications for the Doctor of Medicine (DM) course
Skills needed for the Doctor of Medicine,(DM) course
Application Method
Popular Online Medical Certifications and Courses
DM Career Possibilities
What does the Doctor of Medicine (DM) course entail?
A course in the medical industry is called a Doctor of Medicine (DM). After finishing their postgraduate medical course, students pursue a three-year doctorate-level degree.
Candidates who enrol in the programme gain a thorough understanding of super speciality degree level talents, including academic, clinical, and practical abilities. The only applicants who can pursue a Doctor of Medicine as a super speciality degree are those who have earned their MD or MS.
The student needs to have a PG in the medical profession to enrol in a DM course.
What is DM's complete form?
Doctor of Medicine, or DM, is the abbreviation. After completing the post-graduate medical course, students enrol in this three-year doctorate-level degree.
Structure of DM fees
Universities and colleges charge different amounts for the same course. Less money is required to attend government universities than private ones. However, the average cost of a Doctor of Medicine (DM) course is between Rs. 2000 and Rs. 20,000,000.
Why Go With DM?
Since DM allows students the opportunity to specialise in the medical sector, doctors with this degree stand out from the competition. A student with a DM degree will find better and higher-paying employment options.
A student has a higher position and is respected more by others if they get a doctorate. This guarantees the students improved growth chances even at the beginning of their careers.
A person with a doctor of medicine (DM) degree has access to a broad range of disciplines, including genetics, oncology, medicine, clinical pharmacology, cardiology, gastroenterology, neurology, radiology, and many more.
Qualifications for the Doctor of Medicine (DM) course
A PG degree in the medical profession is required to be able to enrol in a DM course. The admittance process is merit-based.
The admission is determined by the student's scores on the state-sponsored entrance exams. The results of the national competitive exam are also crucial for admission to the course.
When a candidate has graduated from the same university, the candidate's overall performance on all national and state exams is taken into account. An entrance exam pass rate of at least 50% is required for general applicants, while at least 40% is required for SC, ST, or OBC applicants.
Skills needed for the Doctor of Medicine,(DM) course
Diagnosis Capability – Anyone choosing DM must be able to evaluate and identify illnesses based on their symptoms.
Teamwork- A future doctor of medicine candidate should be able to operate well in groups. The person can occasionally need to operate in a team to carry out particular medical procedures.
Continuity – Being a doctor demands a lot of perseverance and effort. Any doctorate holder ought to be persistent. He or she must be willing to put in longer hours.
Effective Communication- One needs to be able to communicate effectively. To comprehend the issues of the patients, he or she must also be a good listener.
Knowledge of Modern Treatment Approaches – To give better care, a candidate must be knowledgeable about modern treatment techniques.
Application Method
Applicants for the DM course must pass an entrance exam. These tests are administered by both the state government and medical schools.
A student must have a minimum of 50% to apply to the course. One student is chosen per year to take the course. Any applicant interested in pursuing a doctorate in medicine must get ready for tests like the NEET SS, AIIMS SS, and INI CET exams.
INI CET test – INI CET stands for Institute of National Importance Common Entrance Test for admissions to various INIs in India's PG degree courses. AIIMS Delhi is the conducting organisation.
The Entrance Test
NEET SS – For the DM course, there are a few national-level admission exams that are accepted nationwide. The entrance exam for admission to the DM course is called NEET SS. The National Board of Examinations oversees its administration. National Eligibility Cum Entrance Test for Super Speciality is the full name of NEET SS.
Selecting a Candidate
Theory – The applicant's theoretical knowledge is tested. The theory papers in this area number four. To pass the test, a student must receive at least a 50% on this part.
Oral and Practical – This phase assesses the applicant's oral and practical expertise. Similar to the theoretical section, the candidate must receive at least 50% of the possible points in this section.
Cut-Off
Admission to a medical degree course is based on merit. Following the successful conclusion of the admission examination procedure, a cut-off list is made public by all colleges. Students with grades that are lower than those on the cut-off list are eligible for admission.
Popular Online Medical Certifications and Courses
Online Psychology Courses
Online Health Care Management Courses
Online Ayurveda Courses
Online Pathology Courses
Specializations in DM
Different categories of specialisation are available in DM. The following are the course's specialisations:
DM Cardiology
DM Clinical Hematology
DM Clinical Pharmacology
DM Endocrinology
DM Immunology
DM Clinical Pharmacology
Nephrology
DM Neonatology
DM Medical Oncology
DM Medical Gastroenterology
DM Medical Genetics
DM Neuro-radiology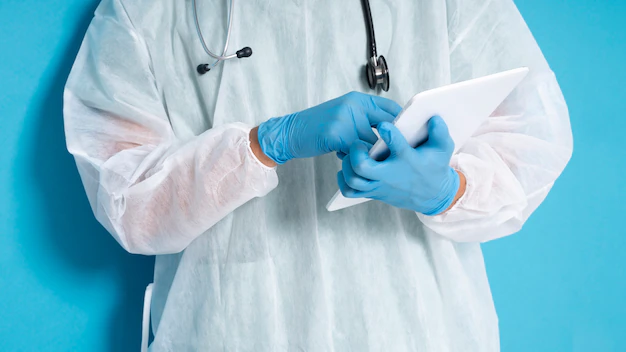 What Comes After a Medical Doctorate?
The candidate can begin working as a doctor once they have earned their doctorate in medicine. The conventional path is to choose academic medicine, where patients are treated for half the time and research is conducted for the other half.
DM Career Possibilities
Numerous job prospects are available to students who want to pursue a doctorate in medicine. It is simpler for students to work as doctors in reputable hospitals and clinics. Additionally, Research and Educational Institutes offer a wide range of options. Several career options include:
Immunologist – An immunologist is tasked with studying the immune system in humans. Additionally, they are expected to develop novel treatments, medications, and vaccinations to help ill individuals.
Clinical pharmacologist – Pharmacologists are expected to play a significant role in the studies that enable them to better understand how various chemicals interact with the body. They are in charge of creating and testing medications.
Cardiologist – Cardiologists are in charge of identifying and managing patients with heart and blood vessel conditions.
Neurologists – also known as neurologists, are in charge of identifying and treating patients with conditions affecting the brain, spinal cord, and peripheral nervous system.
Oncologist – An oncologist is a doctor who specialises in treating cancer patients. With the use of several therapies, including chemotherapy, they are in charge of curing the illness.