These are the world's most prominent and innovative management education institutions in the UK. As the role of managers has evolved, it is important for managers to be well equipped with the skills, strategic thinkers, and latest knowledge to stay ahead in today's competitive business panorama.
These colleges offer wide range of courses and programs that fulfill the various needs and interests of those seeking managers. From practical learning to industry collaboration, these colleges are at top, for pioneering innovative learning methods that empower managers with the skills and knowledge they need to succeed. Let's look into these institutions in various cities.
1. University of Oxford: Nurturing Visionary Managers in Historic Oxford
Located in the historic city of Oxford, the University of Oxford has maintained its position as one of the top-ranked universities globally. Its Saïd Business School is a beacon of innovative learning, known for blending tradition with modernity. The university's collaborative projects and interdisciplinary approach prepare managers to excel in cross-functional teams. The Oxford Pershing Square Graduate Scholars Program stands as a testament to this ethos, where business education meets social entrepreneurship to produce managers who are not just profit-driven but also socially conscious.
2. University of Cambridge: Fostering Critical Thinking and Entrepreneurship in Cambridge
Cambridge, with its reputation for academic excellence, houses the University of Cambridge – another prestigious institution shaping the future of managerial education. The university's emphasis on critical thinking and problem-solving equips managers with the skills needed to navigate complex business challenges. The Cambridge Judge Business School, renowned for its industry partnerships, bridges the gap between academia and practice. Their MBA Global Consulting Project immerses students in real-world business problems, preparing them for the practical challenges they'll face as managers.
3. London School of Economics and Political Science (LSE): Melding Economics and Business in London
The London School of Economics and Political Science (LSE) has emerged as a trailblazer in merging economics with business education. The university's location provides unparalleled access to industry professionals and experts. LSE's innovative approach includes integrating economic theory with management practices, producing managers who understand both the financial and strategic aspects of decision-making.
4. University College London (UCL): Blending Technology and Tradition in London
UCL, situated in London, has embraced technology as a tool to enhance traditional learning methods. The university's integration of online modules and interactive simulations creates a dynamic learning environment for aspiring managers. This approach prepares them to navigate the tech-driven business landscape while honing their strategic skills. UCL's commitment to research-driven education also ensures that managers are equipped with the latest insights and trends.
5. University of Warwick: Nurturing Resilient Managers in Coventry
The University of Warwick, located in Coventry, has earned a reputation for producing resilient and adaptable managers. Its emphasis on experiential learning, including consulting projects and real-world case studies, equips managers to tackle challenges with confidence. The university's dedication to fostering a global perspective ensures that managers are prepared to lead in diverse environments.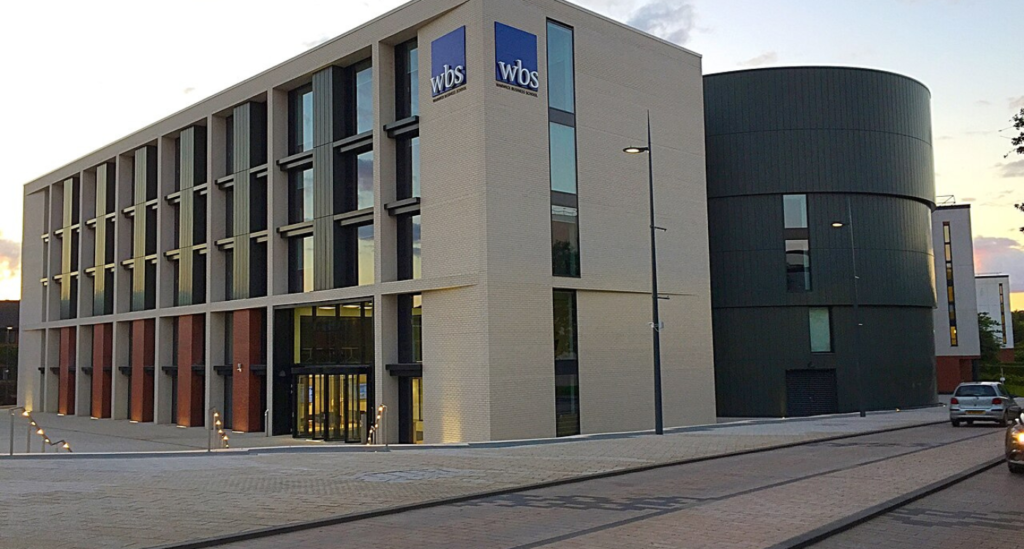 6. University of Manchester: Developing Leadership Excellence in Manchester
Nestled in Manchester, the University of Manchester's Business School is dedicated to developing leadership excellence among managers. The school's innovative learning methodologies include collaborative projects that mirror real-world team dynamics. By working together on multifaceted business problems, managers learn effective communication and teamwork, vital skills for leading in complex organizations.
7. King's College London: Cultivating Well-Rounded Managers in London
King's College London, located in the heart of the UK's capital, is renowned for its holistic approach to managerial education. Their programs focus not only on business acumen but also on personal development and ethical decision-making. By cultivating a strong sense of responsibility and integrity, King's College prepares managers to lead with compassion and resilience.
8. University of Edinburgh: Fusing Tradition with Global Perspectives in Edinburgh
In the historic city of Edinburgh, the University of Edinburgh stands out for its commitment to fusing tradition with global perspectives. Their programs emphasize understanding international business dynamics, preparing managers to lead in an interconnected world. The university's emphasis on cultural intelligence equips managers to navigate diverse environments effectively.
9. University of Nottingham: Innovation and Entrepreneurship in Nottingham
Situated in Nottingham, the University of Nottingham is at the forefront of promoting innovation and entrepreneurship among managers. Their programs encourage creative thinking and provide opportunities for aspiring managers to develop and launch their own ventures. By fostering an entrepreneurial mindset, the university equips managers to drive innovation within their organizations.
10 . University of Surrey: Technology-Driven Learning in Guildford
The University of Surrey, located in Guildford, places a strong emphasis on technology-driven learning. Through virtual classrooms, online discussions, and interactive simulations, managers are prepared to navigate the digital landscape. The university's forward-looking approach ensures that managers are equipped to leverage technology for strategic advantage.
In conclusion, the top colleges in various UK cities are redefining managerial education through innovative learning methodologies. From experiential learning to technology integration and industry partnerships, these institutions are equipping managers with the skills and knowledge needed to excel in today's complex and ever-changing business landscape. Whether it's the historic halls of Oxford, the bustling streets of London, or the vibrant atmosphere of other cities, each university offers a unique approach to developing the leaders of tomorrow.