Main Highlights:
Charter schools: What are they?
Public schools: What are they?
Process
Funding
Academics
Debate
Which Is Right for My Child?
History
Regardless of family income, all students are welcome to attend public schools and charter schools in the United States, which are both funded by tax dollars. No matter where they are located, traditional public schools typically offer the same kinds of classes and follow a district-established curriculum.
When it comes to the curriculum, schedules, teaching methods, and other aspects, charter schools can vary greatly from institution to institution. They are typically chartered out of a common goal or a specific focus of education.
While not all public schools are charter schools, all public schools are public schools.
Charter schools: What are they?
Charter schools typically don't have a strict admissions policy, just like public schools. Anyone in the school district may apply, and attendance is free for students. If the number of applicants exceeds the capacity of the school, a lottery system is used to choose the students.
In contrast to public schools, charter schools are run by educators, parents, universities, and other organizations that want to offer children in their communities alternative educational opportunities.
These organizations occasionally seek out resources beyond what their neighborhood public schools can offer; for instance, they might want to use unconventional teaching techniques or focus on particular academic fields (like science, art, or literature) to help their students succeed academically.
The schools are operated by the organizers by a charter issued by their state, local school district, or another governing body; the charter grants the school exemptions from a number of the rules that traditional public schools are required to follow, but it also holds the organizers responsible for the academic success of their students.
A charter school's governing body is a private business. Although it is financed by public education budgets, a private board is in charge of managing the funds.
Public schools: What are they?
The most typical type of education is provided by public schools, which are present in almost every town and state. At the local level, public schools are run by school districts and boards, which are supported by a combination of local and state tax revenues as well as grants and other financial awards.
In addition to a wide range of extracurricular activities and a standardized, well-rounded education, the majority of public schools offer their students.
Due to the many variations among charter schools, it is essential that parents and guardians who are interested in their children do their research to determine which kind of school is best for them.
Process
Any group interested in specialized academics at the school level, such as a group of parents seeking an alternative education for their children, may establish charter schools.
The school district, state, or other organization that oversees charter schools in that jurisdiction must grant a charter to organizations that want to start a charter school.
The charter's terms are established by the governing body, including how long it will be in effect before the organizing group must apply for charter renewal. The governing body is in charge of making sure the charter school adheres to academic standards and other pertinent laws and rules.
The governing body has the authority to close charter schools that do not adhere to the terms of their charters, whose students score poorly on standardized tests, or that do not maintain their financial stability.
Funding
Both public and charter schools are given money by their home states, and the amount is determined by how many students attend each institution.
However, because state funding does not always fully defray the cost of educating students, many school districts rely on local voters to approve increases in their property taxes to help subsidize the price of education, school upkeep, and other operations. In order to help cover the cost of building or remodeling school facilities, many school districts also ask voters for permission to sell taxpayer-funded bonds.
Charter schools may find it financially impossible to rely on bonds for capital improvement projects because they lack the same ability to request property tax increases.
As a result, in order to survive, many charter schools depend on financial support from associations, companies, or private citizens (student parents). The majority of teachers in charter schools today are not union members, despite the movement's beginnings in organized labor.
Teachers at charter schools are frequently paid less than educators at conventional public schools as a result of a lack of collective bargaining and decreased school revenue.
Academics
As a result of their greater curricular flexibility than traditional public schools, charter schools frequently offer specialized courses or projects designed especially for students looking for a different kind of educational setting.
For instance, some charter schools offer mixed-age classes so that students can learn at their own pace. Others place more emphasis on the development of technical skills that students will use in their future careers; these programs are frequently referred to as STEM (Science, Technology, Engineering, and Math) curricula.
STEAM, a subset of STEM, places a similar emphasis on art education. Additionally, there are charter schools that concentrate on environmental awareness and climate change or help students get ready for a future in the American military.
Expeditionary learning is a different kind of charter school model that places an emphasis on student teamwork and gives students the opportunity to learn concepts while completing extensive, practical projects.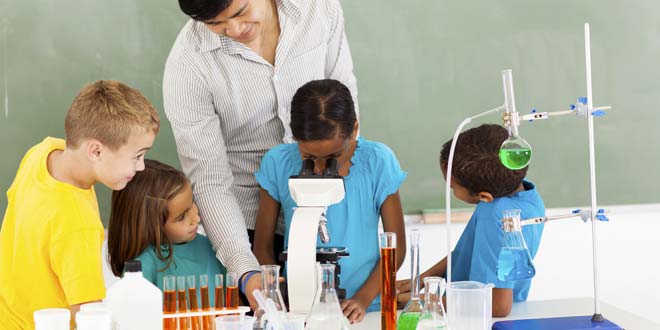 Debate
In many instances, according to charter school proponents, their students receive a higher-quality education than their peers in public schools. Due to a lack of funding, crowded classrooms, unmotivated teachers, a dangerous learning environment, or a combination of these and other detrimental factors, some traditional public school students are at a disadvantage.
If successful, charter schools could offer these students a more engaging and encouraging environment. Students who excel in or are especially interested in a particular subject may also benefit from the more specialized, difficult education that some charter schools offer.
Charter schools can provide alternative teaching strategies and class layouts to accommodate the preferences of other students who struggle to succeed in a traditional learning environment.
Critics contend that some charter schools divert funds intended for improving existing public schools, do not hold students to the same academic standards as public schools, and may use tax money to advance religion.
A Texas charter school system that had ties to fundamentalist Christian organizations and had used taxpayer funds to teach creationism and conservative politics to children was the subject of an investigative piece published in January 2014 by the online publication Slate.
Critics also point out that charter schools have a limited enrollment, which means students must apply for admission, and if there are too many applicants, a lottery is held to determine who gets a seat. This point is made outside of the moral and political spheres.
While some charter schools may encourage struggling students to apply for enrollment, others may have admissions requirements that applicants must meet. Some critics of charter schools believe this enrollment system is unfair because public schools are required to accept all students who reside in a specific geographic area while charter schools are not.
A 2013 study by Stanford University's Center for Research on Education Outcomes (CREDO) found that while about a third of students perform better in a charter school environment, approximately two-thirds of charter school students perform the same as or worse than students in traditional public schools.
According to the director of CREDO, students enrolled in charter schools who are African American, Latino, or whose first language is not English showed especially notable improvements in academic performance.
Critics, however, have argued that poor students from charter schools drop out as a result of policies like fines for misbehavior. Additionally, students with disabilities like autism tend to have fewer accommodations in charter schools.
Which Is Right for My Child?
Is your child particularly inclined to the arts, or does he or she have a keen interest in science or the performing arts? It is worthwhile to consider a charter school if one is nearby that places a strong emphasis on learning in your area of expertise or adopts the same educational philosophies that you do.
Charter schools merely provide a different kind of curriculum; they are not necessarily gifted schools. You should only attend a charter school if the program and guiding principles are exactly what you want in a school.
Public schools and charter schools are of equal quality because they are both free and subject to district curriculum requirements.
History
With the passage of the first statewide laws in Massachusetts in 1852 and New York in 1853, mandatory public education spread across the country in the middle of the 19th century. All American children have been required to complete at least one year of elementary school since the early 20th century.
The American Federation of Teachers, a labor union, created a set of charter school principles in 1988 to support educational reform, which marked the beginning of the U.S. charter school movement. The first state to enact legislation allowing the creation of charter schools was Minnesota in 1991.
According to the school's website, City Academy High School in St. Paul, Minnesota, opened the following year "to meet the growing need for academic programming aimed at young adults seeking a small school with small classes, which would enable them to have productive and meaningful roles within the community."
A total of 300,000 students were enrolled in charter schools across the nation by the start of the 1999–2000 academic year. The number of students enrolled in nearly 6,000 charter schools across the country during the 2012–13 academic year was close to 2.3 million.