There are several reasons why the internet has a terrible reputation: peer pressure, trolls in the comments section, competing ideologies, and the apparently continuous stream of negativity. Then yet, there are the jewels that seem to exist apart from all of that and provide something worthwhile without succumbing to the usual trappings of modern life. Educational websites fall towards the latter type when done well.
What are educational websites?
It is crucial in today's society that kids find learning enjoyable and appealing, which educational websites do. Because every student can be guaranteed that the information offered on these educational websites is accurate, using them for instruction is essential.
Editorial staff on educational websites are typically quite experienced and give accurate information and cite trustworthy sources. Student's ability to use critical thinking can be enhanced by reading and comprehending the experiments provided.
One of the crucial factors in the significance of an educational website in the business is the ability of people to open educational sites and utilise the services or receive information.
Fostering an open mind is one of a teacher's most significant duties. The most crucial thing is to cultivate a lifelong love of learning, whether it be in the humanities, sciences, or any other subject. Everyone should do their hardest to learn this because it is the cornerstone of a happy life.
Making a good first impression on potential clients is possible with the help of a well-designed website. This will facilitate lead nurturing and boost conversion rates. It is more important than just helping website visitors and providing a good user experience. A website builder can be used by educational institutions like schools to make their own websites.
Four of the top educational websites are listed below:
Masterclass
Classes on topics like business, society, entertainment, writing, design, photography, fashion, film, sports, and games are among the exclusive video-based courses offered by an educational website called Masterclass. The professors are a huge draw because they are frequently well-known in their specialities or in general. For instance, among many others, there are classes taught by individuals like David Lynch, Natalie Portman, Gordon Ramsey, and Dr Jane Goodall.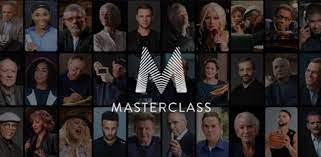 The actual classes are made up of videos and a workbook that may be downloaded in PDF format. These can be shared with the private student community for feedback as well, adding still another level of assistance to the educational process. The lessons typically last two to five hours, with each instruction lasting between five and 25 minutes. There are suggested completion dates, but you can work at your own pace.
Masterclass is a pass-based platform, thus in order to enrol in a course, you would need to purchase a pass. Alternatively, you could purchase an all-access pass that would allow you to try out every course on the website. In contrast, if you picked the all-access pass, your access to a one-time course would be unlimited as long as your account remained open.
LinkedIn Learning
With the use of courses from the educational website formerly known as Lynda.com, LinkedIn Learning is an educational website that uses a user's LinkedIn profile to generate a personalised learning experience based on job title and skills.
The goal of LinkedIn Learning is to support people in their present employment roles. On the other hand, employers have the flexibility to support staff by highlighting helpful courses and further customising "learning paths" on the platform.
If you choose the annual plan, it works out to roughly $20 per month instead of the typical $30 monthly fee for an individual subscription. And with that, you have access to every course on the educational website, which currently numbers over 15,000 and is available in seven different languages.
Additionally, more than 60 new courses are published each week. Users have a choice of three main course categories: business, creativity, and technology. There are additional certification programmes, though, which can be used to prepare for exams and accrue CEUs.
Duolingo
Quizzes on the language-learning website Duolingo, an educational website, aid in helping you retain vocabulary and speak the language properly. Users can select their language and set a five to the twenty-minute daily study objective. Instead of having to struggle through the fundamentals before you can start learning new things, you can take a placement test if you've already started learning the language somewhere else.
Users can practise building phrases in their chosen language in addition to the quizzes, which employ a combination of words, graphics, and audio recordings to help them learn. You gain experience points (XP) for finishing levels, and bonuses are awarded if you correctly answer every question in a level.
Additionally, people who succeed in developing a daily habit will experience success in the form of a "streak." This set of elements, when used consistently over time, can make learning a new language feel enjoyable and even natural.
By participating in events, earning "crowns" as they level up their skills, or earning "lingots" (the website's virtual currency), users can also interact with the Duolingo community. Users can also examine performance metrics and view their performance statistics. Duolingo is available in both free and paid editions. Additionally, Duolingo has an app version that is available.
Udemy
The online educational website Udemy offers a diverse selection of courses. Business, financial, and IT courses are available, as well as courses on marketing, design, photography, and other subjects. More than 150,000 courses taught in more than 65 languages are accessible to users through apps for both iPhones and Android devices.
Although quizzes, audio, video, and text are all permitted in Udemy courses, not all of these components must be used; the instructor decides which to use. As a result, from course to course, the overall experience may differ. As long as it's within the first 30 days after purchase, you would have the option to preview the course before purchasing it and, if unsatisfied, obtain a full refund.
Numerous courses can be found for as little as $20, while some might cost as much as $200. However, regardless of the cost, you would receive lifetime access to the course, a certificate of completion once you have finished all of the modules and both.