Engineering has long been the backbone of technological advancement, and the role of engineering education in shaping the future cannot be overstated. As India propels itself into the realm of innovation and scientific progress, the significance of exceptional engineering colleges becomes all the more pronounced. In this article, we delve into the landscape of engineering education and unveil some of India's finest engineering colleges that are shaping the future of technology and innovation.
The Evolution of Engineering Education in India
The roots of engineering education in India can be traced back to the colonial era, with the establishment of institutions like the Indian Institute of Technology (IIT) Roorkee (formerly Thomason College of Civil Engineering) in 1847. However, it wasn't until after independence that the true transformation of engineering education took place. The establishment of the IITs in the 1950s marked a turning point, introducing a world-class standard of education and research in engineering disciplines.
Criteria for Excellence: Defining the Best Engineering Colleges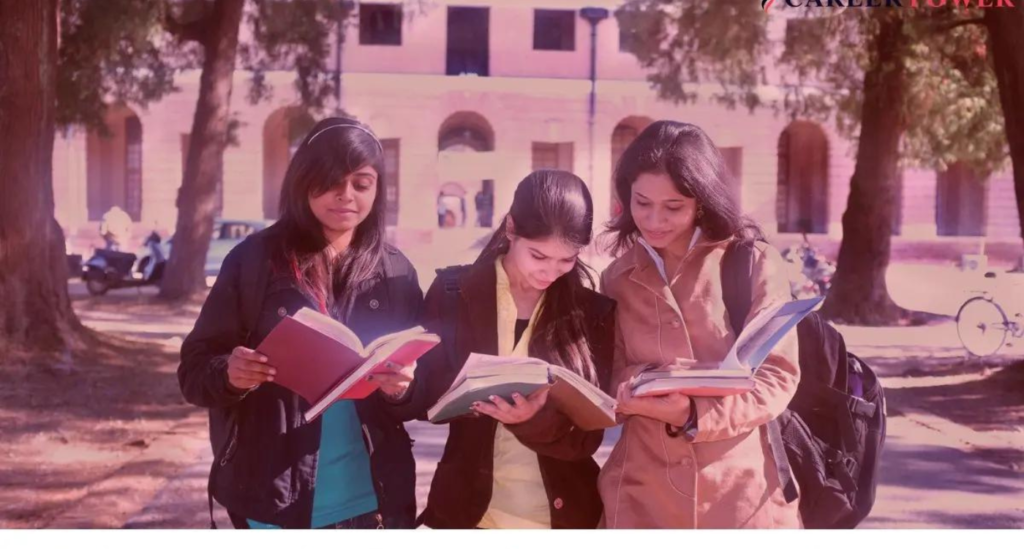 When evaluating engineering colleges for excellence, a range of criteria comes into play. These criteria encompass academic quality, faculty expertise, research contributions, infrastructure, industry collaborations, and the overall impact of the institution on the field of engineering and technology.
Academic Rigor:

Exceptional engineering colleges boast a robust curriculum that balances theoretical knowledge with practical applications. The curriculum must evolve with the rapid changes in technology to prepare students for real-world challenges.

Faculty Expertise:

Renowned engineering colleges have a distinguished faculty that includes experts in various engineering disciplines. These educators not only impart knowledge but also inspire students to think critically and innovate.

Research and Innovation: 

A hallmark of top-tier engineering colleges is their research output and contributions to technological innovation. These institutions actively engage in cutting-edge research that has real-world applications.

Infrastructure: 

Modern labs, well-equipped workshops, libraries, and research facilities are essential components of an excellent engineering institution. A conducive environment for learning and experimentation is crucial.

Industry Partnerships:

Collaborations with industries provide students with practical exposure, internships, and opportunities to work on real-world projects. This interaction bridges the gap between academia and industry.

Campus Culture: 

An enriching campus culture that fosters creativity, teamwork, and extracurricular activities contributes to the holistic development of engineering students.
India's Finest Engineering Colleges: Pioneering Technological Excellence
Indian Institute of Technology (IIT) Bombay: 

IIT Bombay is renowned for its interdisciplinary approach, cutting-edge research, and vibrant campus life. It consistently ranks as one of the top engineering institutions in India and is a hub for technological innovation.

Indian Institute of Technology (IIT) Delhi:

With a rich legacy of producing engineering leaders, IIT Delhi is known for its rigorous curriculum, research prowess, and strong industry connections. It plays a pivotal role in driving technological advancements.

Indian Institute of Technology (IIT) Madras

: IIT Madras stands out for its research contributions and emphasis on entrepreneurship. Its Incubation Cell fosters innovation and supports startups, contributing to the technological ecosystem.

Indian Institute of Technology (IIT) Kanpur:

IIT Kanpur's emphasis on cutting-edge research, interdisciplinary programs, and strong faculty expertise cements its reputation as a premier engineering institution.

Indian Institute of Technology (IIT) Kharagpur:

IIT Kharagpur's diverse curriculum, research achievements, and extensive industry collaborations make it a powerhouse of engineering education.

Indian Institute of Technology (IIT) Roorkee: 

As one of the oldest engineering institutions in India, IIT Roorkee's rich heritage is complemented by its contemporary research initiatives and industry partnerships.

BITS Pilani:

Birla Institute of Technology and Science, Pilani, is renowned for its all-encompassing approach to education, blending technical knowledge with liberal arts. Its emphasis on research and innovation is commendable.

Delhi Technological University (DTU):

Formerly known as Delhi College of Engineering, DTU is celebrated for its comprehensive curriculum, research endeavours, and strong industry linkages.

Vellore Institute of Technology (VIT): 

VIT's emphasis on experiential learning, industry exposure, and innovation has earned it a reputation as a top engineering institution.

International Institute of Information Technology (IIIT) Hyderabad: 

IIIT Hyderabad stands at the forefront of information technology and computer science education, with its research-oriented approach and strong faculty.
India's finest engineering colleges play an instrumental role in shaping the future of technology and innovation. Their commitment to academic excellence, research contributions, and holistic development of students creates a pool of engineering talent that is well-equipped to address the challenges and opportunities of the modern world. As these institutions continue to evolve and push the boundaries of technological knowledge, they serve as catalysts for India's journey towards becoming a global technological leader. With their remarkable impact on research, industry, and society, these colleges stand as testaments to the power of education in shaping the future.