South Korean students are very focused and passionate in their studies; they are part of the most extreme, arguably, and effective educational system in the world.
The country is largely competitive when students take assessments, which include critical thinking and analysis tests. Students are under a lot of stress because of their schoolwork. They study all year long, both at school and with tutors, in order to improve their grades. They can be intelligent if they study hard enough.
A High Investment Paying Off!
South Korea takes education very seriously. During the second half of the twentieth century, the government made large investments in education, spending 7.6% of GDP on all levels of education in 2010, which was significantly more than the OECD average of 6.3 percent.
According to Statistics Korea, four out of every five children in primary school obtain private instruction, most commonly in cram schools known as hagwon.
With 75 percent of all South Korean children attending one of the country's 100,000 hagwons, private schooling in South Korea is on an "industrial scale."
South Korea after 1945 chose a school system modeled after that of the United States, consisting of six years of elementary education and six years of secondary education, divided into three years of middle school and three years of high school.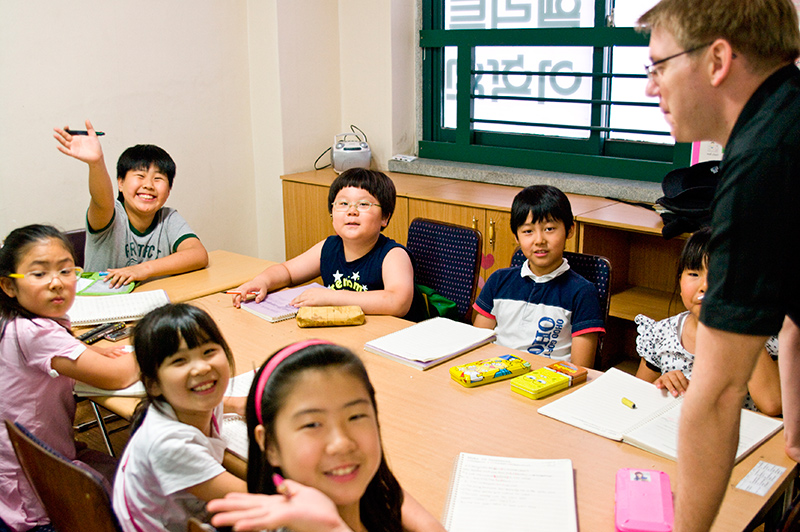 In South Korea, 93 percent of pupils completed high school, compared to nearly a quarter of all students in the United States. Every year, 1.2 million kids fail or drop out of high school. Korean teachers care deeply about their pupils' schoolwork and want them to succeed in life.
One major factor is that the teacher concentrates on building individual relationships with students and interfering in peer relationships on a frequent basis. The teacher wants the kids to succeed in school by attending class and working hard in their studies.
 Pressure For Education
Increased employment insecurity may do little to alleviate national anxiety about a college entrance exam that is already seen as having long-term implications for one's career and life. Others have compared the entrance examinations to a "fever," while some say they assure fairness and objectivity.
Worry about employment and academic performance is the top reason youngsters aged 13-19 ponder suicide, according to Statistics Korea and the Ministry of Gender Equality and Family last year.
Suicide was the leading cause of mortality among people aged 15 to 24 in 2011, according to the research. Despite a government-imposed curfew on cramming schools of 10:00 p.m., students frequently study for long periods of time – from 8:00 a.m. to 11:00 p.m. – at home, in school, at a pricey hagwon, and online.
South Korean pupils, despite performing well on international tests, have a poor interest in school and a low satisfaction rate when compared to their classmates in other OECD countries.
Overall, South Korean students are extremely motivated because they have the best high-pressure environment in the world to inspire them, praise them for outstanding performance, and establish high expectations. Education has aided in the development of Korea's democratic government.
It has given birth to dedicated, skilled workers who have created an economic miracle in just one generation.
Also Read:  How The Education System Clutches Off The Best Of Minds.