About NIRF: (National  Institutional Ranking Framework)
This framework lays out a technique for ranking colleges and universities across the country.
The methodology is based on the general recommendations and comprehensive understanding reached by a Core Committee established by the Ministry of Human Resources Development (MHRD) in order to define the broad factors for rating various colleges and institutes.
"Teaching, Learning, and Resources," "Research and Professional Practices," "Graduation Outcomes," "Outreach and Inclusivity," and "Perception" are among the parameters.
Best 5 Colleges in India:
1. Miranda House
Miranda House is a women's constituent college in the India's University of Delhi. Miranda House was founded in 1948 by the university vice-chancellor, Sir Maurice Gwyer.
It offers degrees in science and liberal arts. Miranda House offers a liberal arts curriculum that includes social sciences, humanities, and basic sciences. Teaching laboratories and general amenities are part of the college's infrastructure. Miranda House provides a diverse range of undergraduate and graduate programs.
Beginning in the academic year 2014-15, all undergraduate courses will follow the three-year undergraduate honors degree structure.
Miranda House has ranked first among colleges in India by the National Institutional Ranking Framework (NIRF) in 2017, 2018, 2019, 2020, and 2021.
2. Lady Shri Ram College For Women (LSR)
The college began in a school building in Daryaganj, Central Delhi, with 299 students, nine instructors, and four support staff in 1956 by the late Lala Shri Ram in remembrance of his wife Phoolan Devi (Lady Shri Ram).
The college is now housed on a 5-acre (20,000 m2) site in South Delhi's Lajpat Nagar. A library with internet access, 1200 books, 50 online journals, and 12798 in-house journals and periodicals make up LSR's infrastructure.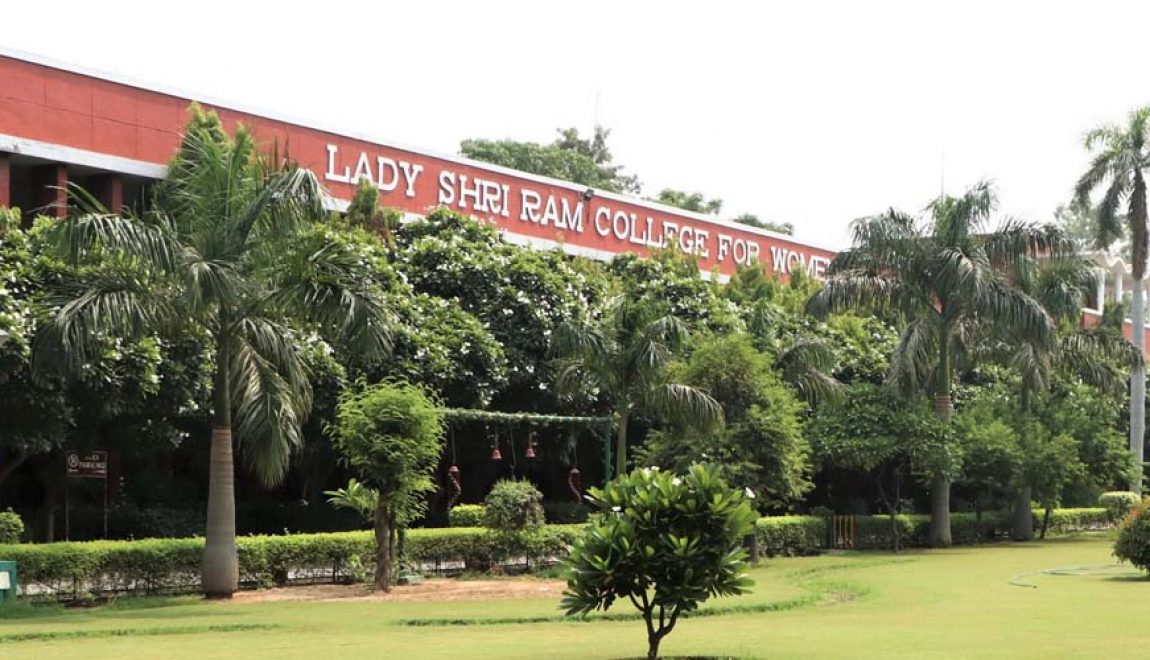 Bharat Ram, an industrialist, and philanthropist chairs the Board of Governors. In addition to Hive for art aficionados, a Debating Society for debates, and a Dramatics Society for theatre, LSR features 20 more organizations for extracurricular activities. The LSR's choreographic group, the Western Music Society, and the classical music society are among the other groups.
In addition, compulsory participation in the National Service Scheme, the National Sports Organization, or the National Cadet Corps is required. LSR College ranked second among colleges in India by the National Institutional Ranking Framework (NIRF) in 2021.
3. Loyola College
Loyola College is a private Catholic higher education institution in Chennai, Tamil Nadu, India, run by the Society of Jesus. It was created in 1925 by Rev Fr Francis Bertram, SJ, a French Jesuit priest, and other European Jesuits.
It is a Jesuit college that is associated with Madras University. In 2019, the Loyola Commerce Association celebrated its 75th anniversary. As of 2021, Loyola College has over 8000 students enrolled.
Undergraduate and postgraduate studies are available at the college. English, economics, commerce, history, Tamil, and sociology are all part of the arts/humanities stream. Physics, chemistry, botany, zoology, and computer science are examples of scientific courses.
The college utilizes a semester-based credit system. Loyola College secured 3rd rank among 100 colleges in The National Institutional Ranking Framework (NIRF) ranking 2021 with a score of 69.28.
4. St. Xavier's College
St. Xavier's College, Mumbai, is a private, Catholic, autonomous higher education institution in Mumbai, run by the Bombay Province of the Society of Jesus. The Jesuits founded it on January 2, 1869.
The university-affiliated college offers undergraduate and postgraduate courses in the arts, sciences, commerce, and management. In 2010, the University of Mumbai awarded Xavier's College autonomy for the first time. The National Assessment and Accreditation Council gave St. Xavier's the highest 'A+' mark in 2006. (NAAC).
With 2648 undergraduate students and 99 postgraduate students as of 2007, the college is still primarily an undergraduate institution. The University of Mumbai prepares syllabi for undergraduate and postgraduate courses, which include mid-term and final exams.
Students succeed 90 to 100 percent of the time in all disciplines and 95 to 100 percent of the time in university exams. St. Xavier's College secured 4th rank among 100 colleges in The National Institutional Ranking Framework (NIRF) ranking 2021.
5. Ramakrishna Mission Vidyamandira
The Ramakrishna Mission is a religious order founded by Sri Ramakrishna. The Ramakrishna Mission founded Vidyamandira, a fully residential degree institution for boys connected with the University of Calcutta, in 1941.
Swami Vivekananda, who envisioned an institution fashioned after the old Indian 'Gurukula' system, gave it the name 'Vidyamandira' in 1898. Swami Vimuktanandaji and Swami Tejasanandaji were the founding Secretaries and Principals of this prestigious institution of higher learning, respectively.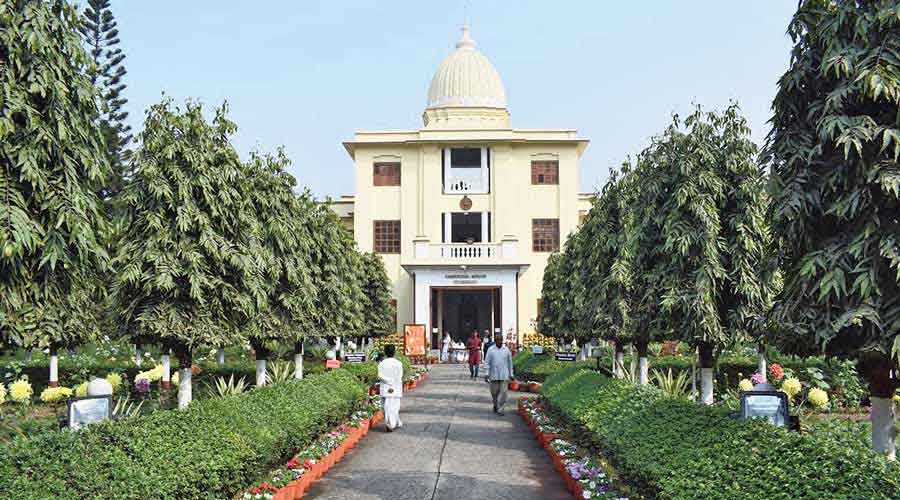 At present, 14 undergraduate and 5 postgraduate courses are offered. Vidyamandira offers B.A. and B.Sc. Honors Courses in 14 subjects and M.A. and M.Sc. courses in 5 subjects.
The college ranked 5th among colleges in India by the National Institutional Ranking Framework (NIRF) during 2021.
Also Read: New 'Metal Eating Bacteria' ; Discovered By BHU Scientists