Main Highlights:
Introduction.
List of the top MBA programs in Canada.
Consider taking an MBA program in Canada. With its strong and diverse industries spread across the nation, Canada attracts a lot of international students who are looking to complete their MBA. It helps that Canada has some of the most lenient post-MBA visa regulations in the world.
This indicates that a large number of MBA students who study in Canada can and do continue to work there for at least a few years after graduating.
From Toronto, the nation's financial hub, to the west coast, where the oil and gas industry is significant, are some of the top locations for international MBA students. Some students may also think about pursuing their MBA in Québec, which is the nation's French-speaking province.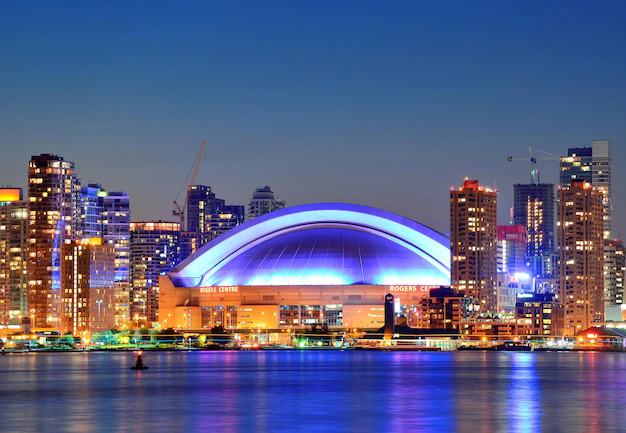 That's not to say that Canada's top MBA programs can't be found in any part of the country. The programs listed below are available in a number of different provinces.
These degrees are among the best in the world in terms of reputation; Canadian MBA programs are increasingly appearing on global rankings. In order for prospective applicants to get a sense of the average salaries and other indicators, many of the top business schools in the nation now publish post-MBA career statistics.
Although there aren't many business schools in Canada that offer MBA programs, at least not as many as the country's southern neighbour, there are a few that are of the highest calibre. Less than 30 of the roughly dozen business schools in the nation are accredited by AACSB, AMBA, or EQUIS; the following is a list of the top MBA programs in Canada.
1. The Desautels Faculty of Management at McGill University
Montréal, Canada 84 Discussions 55 Followers
Desautels – McGill
Many of McGill's graduates, according to Businessweek's ranking, work in fields that have historically attracted MBAs, like finance and strategy consulting, both in Montréal and across Canada. However, more and more people are using their degrees as leverage to enter technology companies or even launch their own businesses.
Programs:
Undergraduate Programs: Bachelor of Commerce (BCom), Minors (Non-Management students)
Graduate Programs:
Master's: MBA Programs | Specialized Master's | Global Manufacturing & Supply Chain (GMSCM) | Health Leadership (IMHL) | International Master's for Managers (IMPM)
Graduate Certificates: Healthcare Management (GCHM) | Professional Accounting (GCPA)
Doctoral Programs: PhD in Management
Corporate Training: McGill Executive Institute, Level Up, Lean Six Sigma Certification
2. Queen's University – The Stephen J.R. Smith School of Business
Kingston, Canada 36 Followers 74 Discussions
Queen's
Businessweek ranks the school higher than any other MBA in Canada in its full-time, non-US MBA ranking. Midway between Toronto and Montréal and right on the US/Canada border, the school's location provides various networking options. Students can choose from a variety of MBA concentrations, including Consulting, Finance, and Healthcare Management, among others.
Programs:
MBA full-time:
It is intended to produce excellent managers, valuable team members, and outstanding leaders.
Numerous optional features in the program can be tailored to fit your unique strengths and goals.
The National Executive MBA Program:
The program is accessible from anywhere in Canada and offers a wide range of optional features that can be tailored to fit your unique strengths and goals. With this 16-month program beginning in August and designed for working managers and executives, you can complete your MBA while maintaining your current employment.
A Cornell-partnership Queen's offers the Executive MBA Americas program:
Major cities in North and South America offer the program. With the help of Executive MBA Americas, you can earn an MBA from Queen's University and a Cornell MBA while still working.
MBA with a Fast Track for Business Graduates:
The program is accessible in all of Canada's major cities. This 12-month program beginning in January allows you to earn your MBA while you continue to work. It is specifically designed for individuals with a business undergraduate degree (or equivalent) and a minimum of two years of relevant work experience.
3. Richard Ivey School of Business at the University of Western Ontario
Canada's London 37 Followers and 77 Conversations
Ivey in Western Ontario
The one-year length of Ivey's MBA program appeals to students who are short on time. The Financial Times, Businessweek, and The Economist all rank the program. Ivey consistently places its MBA graduates in Canada's financial services and consulting industries.
Programs
MBA, full-time:
The one-year MBA program at Ivey, which begins in March, is intended for high-achieving leaders who want to advance their professional success.
Fast-track MBA:
With Ivey's NEW Accelerated MBA for Business Graduates, which begins in January, you can keep working while obtaining your MBA.
HBAs with an MBA:
In July, Ivey's MBA Direct for Ivey HBAs will begin. Earn an MBA without taking the GMAT in just eight months as a recent Ivey HBA graduate.
MBA in Executive:
The Executive MBA program at Ivey is designed specifically for working professional who wants to advance in their career. Start in September or February.
4. Sauder School of Business at the University of British Columbia (UBC)
Vancouver, Canada 96 Discussions, 61 Followers
Sauder at UBC
This west coast business school is a good option for students interested in sustainability because it was listed in Corporate Knights magazine's "Global Green MBA" listing. Additionally, it has received rankings in more conventional MBA directories, like the Financial Times Global MBA rankings. In Vancouver's technology industry, MBA students frequently find employment.
Programs:
MBA full-time:
16 months | Permanent
Our MBA programme places an emphasis on experiential learning, global immersion, and individualised leadership development.
Certified MBA:
30-day | Part-time
For working professionals who are ready to lead businesses, we offer a Professional Master of Business Administration (PMBA).
MBA International:
20-month | Temporary
You can work in Shanghai and obtain an MBA with our International Master of Business Administration (IMBA).
Master of Business Analytics and MBA:
24-month | Permanent
Our dual degree programme in master of business administration and master of business analytics (MBA + MBAN) enables students to develop business knowledge in a global setting.
Law degree plus MBA:
4 years | Permanent
This four-year programme, which is run by UBC Sauder and the Allard School of Law at UBC, trains students to become lawyers or to pursue administrative careers in business.
5. The Schulich School of Business at York University
The Canadian city of Toronto 81 Followers 112 Discussions
Schulich – York
The Financial Times and the Economist both list Schulich among their top universities. Although Toronto's financial services industry is a favourite among graduates for post-MBA employment, placements are quite diverse:
Schulich is ranked as a top university by FIND MBA for a variety of careers, including nonprofit management. The MBA programs at the school offer a variety of specialisations.
Programs:
Customize your MBA:
flexible study options that let you choose between full- and part-time enrollment. You can also choose to attend classes at our downtown Toronto satellite campus or uptown at the Keele campus. Accelerate your MBA and, with advanced standing, finish the course of study in as little as eight months. There is now a Weekend and Evening MBA available for working professionals interested in a full-time program.
Real-World Experiential Learning:
The Schulich MBA combines the academic study of basic and advanced management concepts with practical experience, including a two-term strategic consulting project where you collaborate with clients on actual business issues and issues solutions.
6. The Joseph L. Rotman School of Management at the University of Toronto
Toronto, Canada 114 Discussions, 76 Followers
Through its selection of distinctive MBA specialisations, which include Brand Management, Investment Banking, and Real Estate, Rotman appeals to a wide range of interests. The school is listed on FIND MBA as a top business school for a career in Finance or Financial Services, Corporate Finance, and for Strategy. It is also ranked by the Financial Times and Businessweek.
Program:
MBA full-time:
An MBA from the Rotman School of Management at the University of Toronto gives you the expertise, adaptability, and self-assurance you need to change your future as your career progresses. Learn the fundamentals of business and reach your potential with Canada's top MBA program.
Both the morning and evening MBAs:
Spend some time improving yourself. Consider enrolling in one of the Rotman Morning or Evening MBA programs if you're a working professional in Toronto looking to significantly increase your career potential. Study twice a week, before or after work, and you can graduate from one of the best business schools in the world.
Executive MBA for one year:
You have 13 months to change your career. innovative curriculum. internationally renowned faculty. Moreover, the vibrant atmosphere of Toronto's downtown business district's top business school.
Global Executive MBA from Rotman-SDA Bocconi:
Genuinely global and unmistakably personal The Rotman-SDA Bocconi Global Executive MBA, offered by two top business schools, is a transformational program with a highly personalised emphasis on leadership development.
7. John Molson School of Business at Concordia
Toronto, Canada 65 Followers and 57 Conversations
Molson – Concordia
Attention applicants with an interest in sustainability: Concordia has received high marks in both the Aspen Institute's "Beyond Grey Pinstripes" ranking and Corporate Knights magazine's "Top 30 Global Green Schools" list. The university has also received AACSB accreditation and has received recognition from the Economist.
Program:
In every way imaginable, the John Molson MBA is a practical program. We take an interdisciplinary approach to management practices in order to give you the kind of comprehensive business knowledge that employers value.
8. Alberta University's School of Business
Alberta, Canada 50 Followers and 53 Conversations
UAlberta
The Natural Resources, Energy & Environment specialisation in Alberta can serve as a good entry point for careers in the energy sector in the region and across Canada. FIND MBA lists the institution as a top school for careers in real estate, public sector management, and energy and natural resources.
Programs:
MBA full-time:
Our two-year program is designed for people who want to advance their careers while having the freedom to take a variety of career paths and earn multiple degrees.
MBA Fast Track:
The FastTrack MBA, which is specifically created for business graduates, advances your leadership abilities in 10 to 22 months.
MBA part-time:
This option, which is delivered both online and in person, gives you all the advantages of the full-time program while enabling you to keep working.
MBA in Executive:
The EMBA, which is intended for seasoned professionals, helps you develop the skills necessary to advance your career and improve your managerial capabilities.
Internet MBA:
The UAlberta Online MBA offers the flexibility to pursue your MBA from anywhere and on your own schedule because it is delivered asynchronously.
9. Montréal HEC
Toronto, Canada 47 Followers and 56 Conversations
Montreal's HEC
HEC Montréal, which has earned three accreditations and is listed by Businessweek, competes favourably with the other top business schools in the area. French-speaking students are drawn to the school because they can complete the MBA program in their mother tongue.
Graduates of the MBA programme typically work in the consulting, technology, and financial services industries in Montréal and across Canada.
10. Business school Haskayne at the University of Calgary
Canada's Calgary 32 Followings 35 Conversations
Haskayne: Calgary
The school was given a spot on FIND MBA's list of the Top Schools for a Career in Energy and Natural Resources thanks to its MBA specialisation in Global Energy Management and Sustainable Development and its successful placements in Canada's energy sector. The MBA offers a variety of concentrations, from Finance to Real Estate Studies, so it's not just about energy.
Programs:
Morning MBA:
A comprehensive, full-time format is used for the Haskayne Daytime MBA. Your program should be finished in less than two years.
MBA evening:
You can enrol in evening classes through the Haskayne Evening MBA programme while still working during the day. In less than three years, complete your program.
Fast-track MBA:
The Haskayne Accelerated MBA will save you 45% on tuition costs and drastically cut the length of the programme for graduates of four-year business programs.
MBA in Executive:
The Haskayne Executive MBA program is intended for executives in the middle to end of their careers. It will give you the tools you need to improve your leadership skills, expand your network, and advance your career.