Main Highlights:
The impasse was broken by Dr Betty Rosa
Reports
Many Hasidic schools have long fought to avoid this requirement
Hasidic schools in the state are supposed to provide a basic secular education in addition to an Orthodox Jewish religious education, according to state law. However, critics have long argued that these schools violate this requirement.
Due to the Hasidic community's strong political influence and tendency to vote in unison, investigations have come to a standstill. Politicians, like NYC Eric Adams, ask for their support. (On election night, the new mayor was accompanied by members of the Hasidic community).
In the State Senate, where the votes were evenly split between Democrats and Republicans, a Hasidic legislator cast the deciding vote.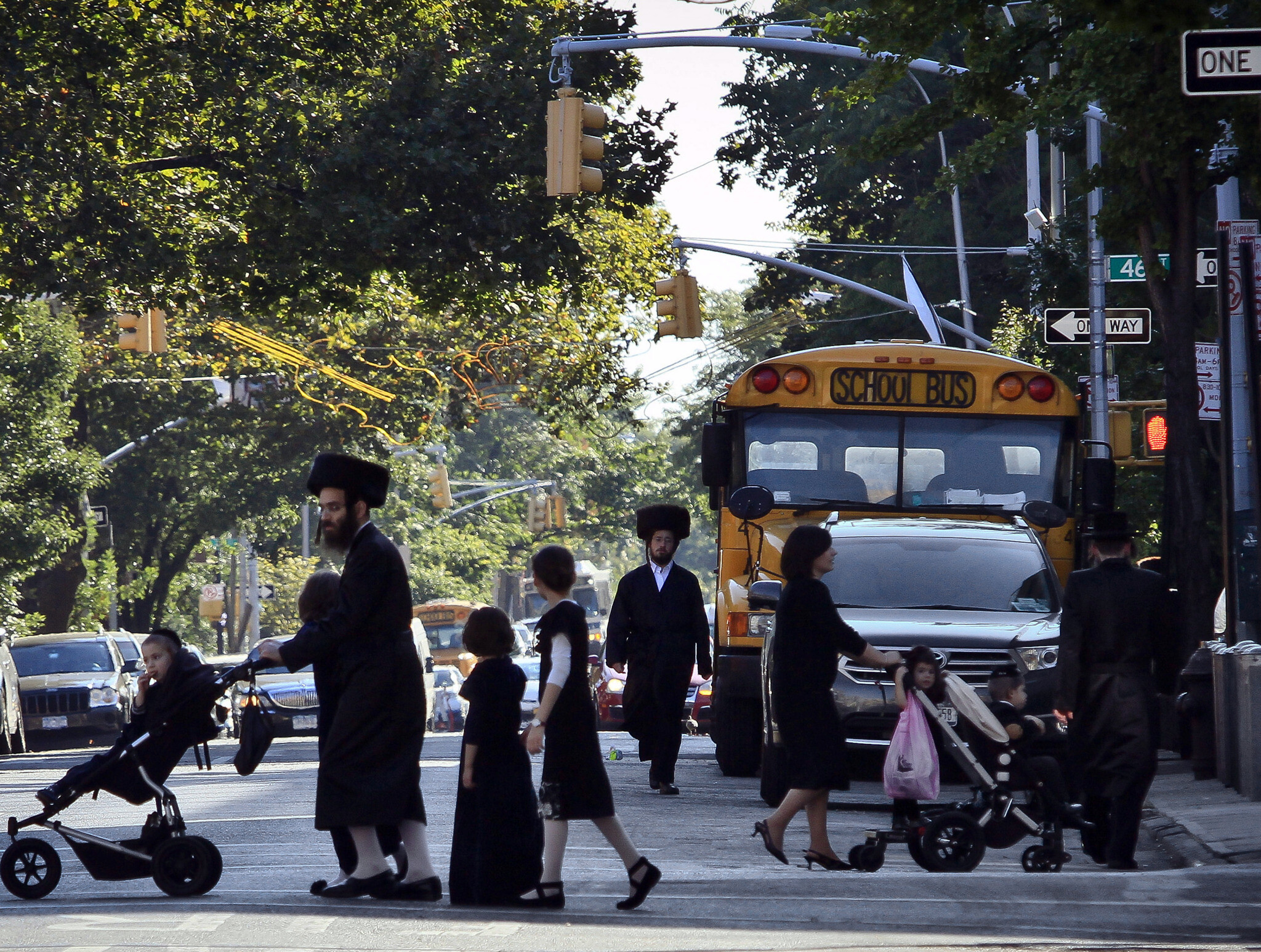 The impasse was broken by Dr Betty Rosa
The state's commissioner of education. Hasidic groups will undoubtedly file a lawsuit to overturn her decision. They will claim that the law restricts their right to practise their religion freely. They will argue that they shouldn't have to teach their kids social studies, science, math, or even English.
Will the Supreme Court support the Hasids in its decision? Does the government have the right to dictate policies to religious institutions? Should these institutions be allowed to break the law while receiving hundreds of millions of dollars from the state each year?
As reported:
State education officials have determined that a large boys' school in Brooklyn is breaking the law by failing to provide basic education, posing a serious challenge to New York's private Hasidic Jewish schools.
The decision is significant because it is the first time the state has taken action against a Hasidic boys' school, one of many private academies that offer extensive religious instruction in Yiddish but little instruction in English and math and almost none in science, history, or social studies.
It also served as a stern rebuke of Mayor Eric Adams' administration, whose education department had suggested that the school be found to be in compliance with a law requiring private schools to provide education on par with that provided in public schools.
The commissioner's decision, made last week and not previously publicised, was the result of a parent's lawsuit against the school, in which the parent claimed that the school did not provide a sufficient amount of secular education.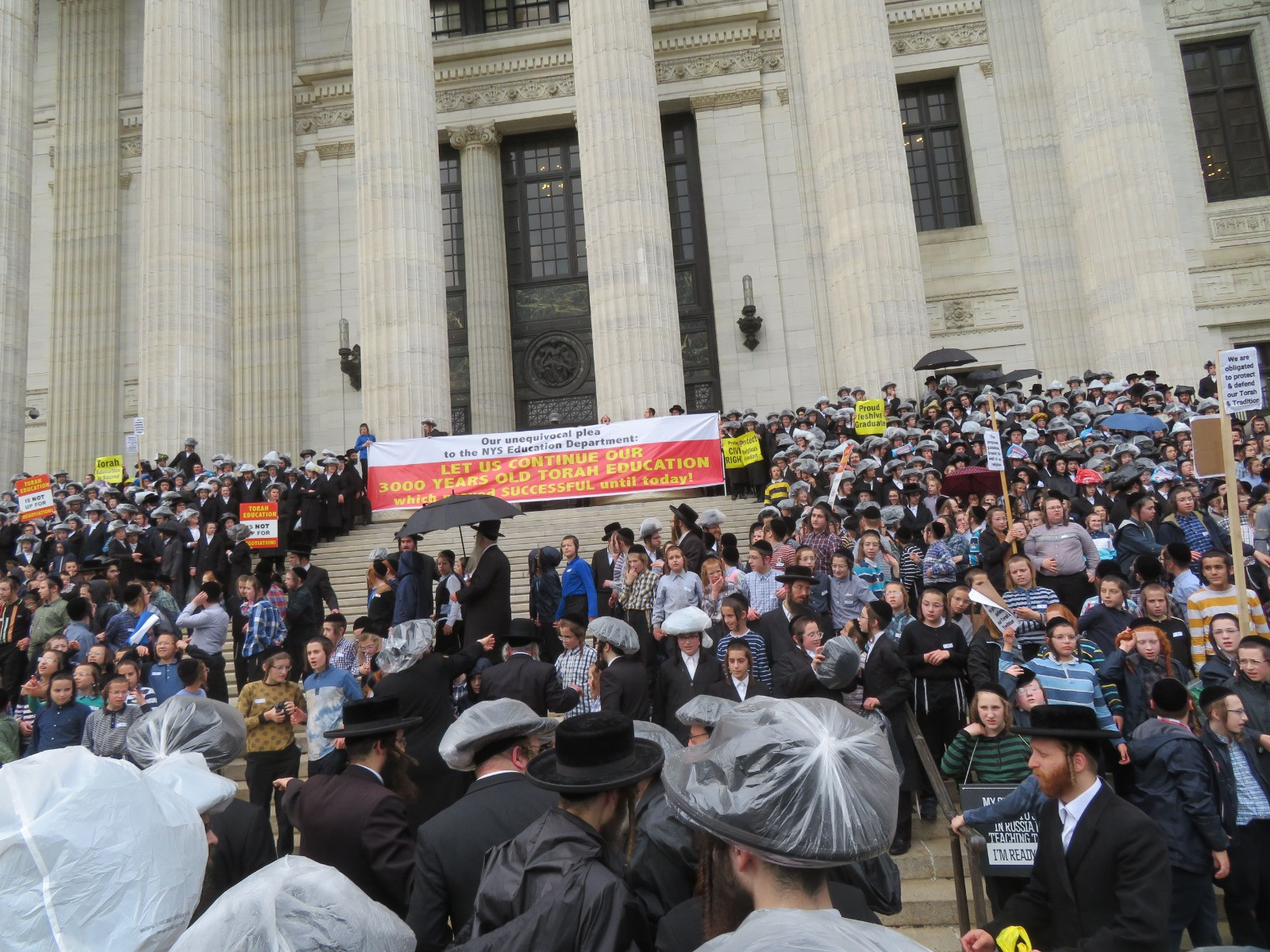 Many Hasidic schools have long fought to avoid this requirement
But the ruling calls for city education officials to collaborate with the Williamsburg, Brooklyn, school, Yeshiva Mesivta Arugath Habosem, to develop an improvement plan.
That improvement plan will be subject to final approval by state officials, which will increase pressure on city officials who have previously refrained from getting involved in the schools.
The mother of ten who filed the lawsuit against her youngest child's school and has since departed from the Hasidic community, Beatrice Weber, said, "The state did right." "Hopefully, things will actually change from here on out." Young Advocates for Fair Education, a group that has advocated for more secular education in Hasidic schools, recently named Ms Weber as its leader.
The decision will also serve as the first trial for a new set of state regulations intended to control private schools, including yeshivas, which, like other religious institutions, have long been largely allowed to operate without government oversight.
According to those regulations, which were just put into effect two weeks ago, public funding may be withheld from schools if they do not adhere to state law.
Before the new regulations were approved by the State Board of Regents last month, Hasidic leaders fiercely opposed them, portraying them as an existential threat to their community.
Earlier this week, the state was sued for the regulations by a group of yeshivas and their supporters. Many of the plaintiffs were non-Hasidic educational institutions that offer secular instruction and would probably not be impacted by the rules. The lawsuit has not yet been made public…
The lawsuit, which asks for the regulations to be overturned, claims that yeshivas are the "central and irreplaceable pillar of the Orthodox Jewish life in New York."
Yeshiva Mesivta Arugath Habosem was defended on Wednesday by a representative of one of the organisations that brought the lawsuit, the Parents for Educational and Religious Liberty in Schools.
Richard Bamberger, the spokesman, referred to the state law and said that "educators from the city's Department of Education visited the school several times and determined that it met the substantial equivalence standard." The state education department's political appointees' refusal to accept the city's findings is disappointing.
More than 100 Hasidic boys' schools in Brooklyn and the lower Hudson Valley received at least $1 billion in taxpayer funds over the previous four years, but many of them denied their students a fundamental secular education, according to a report released last month.