The future of education is online. Both new graduates and working professionals are finding it useful as the pandemic persists.
You may be aware of the several international MOOC platforms and how they assist you in finding employment. AICTE, NPTEL, and SWAYAM are a few examples of platforms supported by the Indian government that offer a variety of innovative and free online courses with certifications.
Most of these platforms provide free or extremely affordable training. These government certifications are also for cutting-edge skill sets from premier universities. Therefore, without even leaving your house in these unusual times, gain the necessary skill set with free government certification classes, and improve your resume.
The following topics are covered in today's article:
Selecting the Best Government Certification Course
FAQs regarding government certification courses.
7 Free Online Government Certification Courses
Selecting the Best Government Certification Course
You have it now! We have identified the best government-issued online certifications for professionals and students in India. Choose one of the options above or look around our platform more depending on your needs and current skills.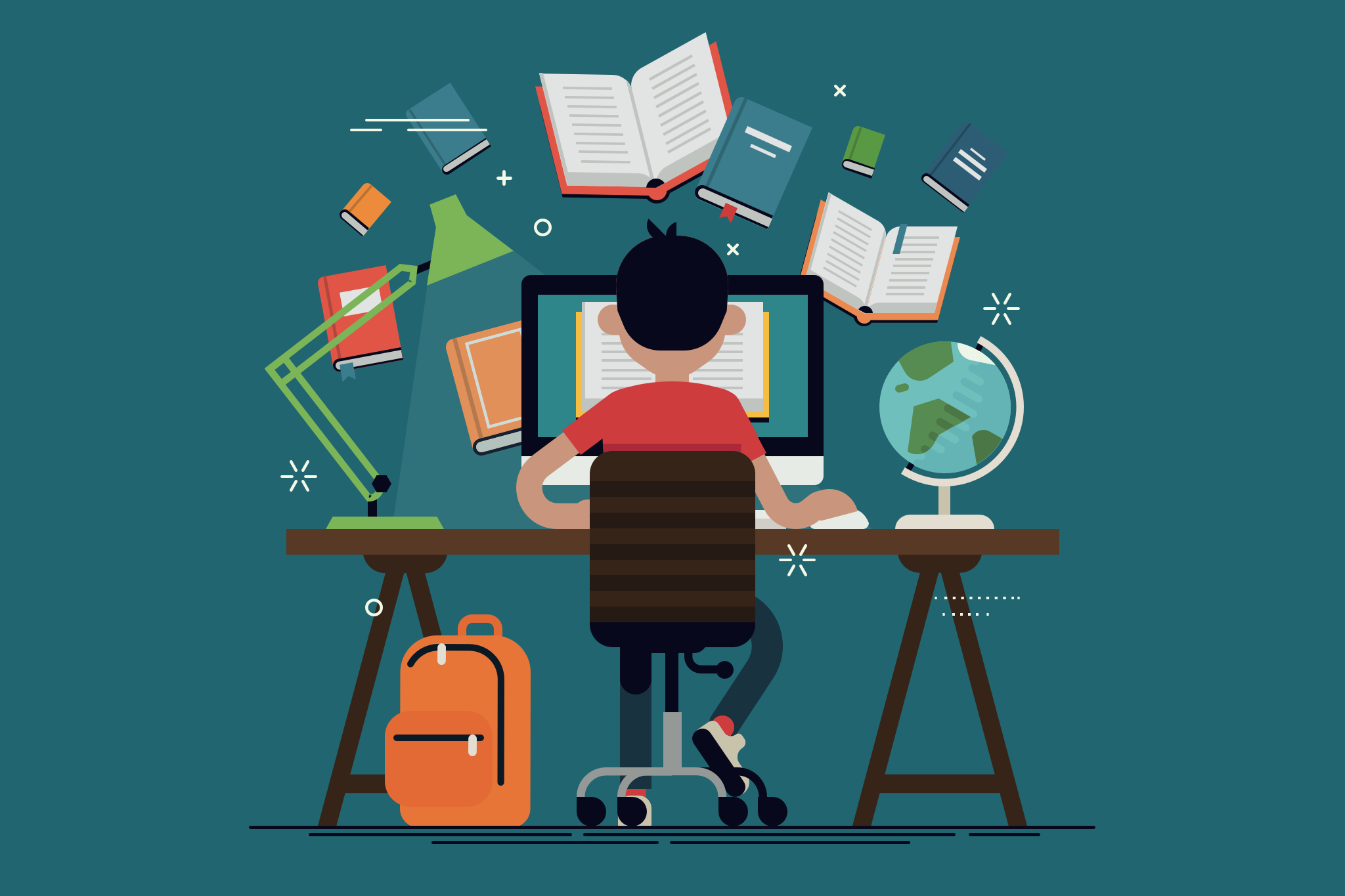 FAQs regarding government certification courses.
Q1. Are all government certification courses free?
Ans. Enrollment in the NPTEL and SWAYAM courses is free, but the certification exam costs a little sum. The cost of enrolling in NIELIT courses, however, is low and they are not free.
Q2. Are all government certification courses offered online?
Ans. Others are self-paced. Timelines exist for others. A minimum of 75% attendance is needed in NIELIT courses in order to be eligible to take the exam.
Q3. How long are government certification courses?
Ans. Depending on the supplier and type of course. Beginner-level training might last anywhere from a few hours to 12 to 16 weeks.
Q4. Can credit earned from a government certification course be transferred to a university? Exists a government policy regarding it?
Ans. The national universities are required under the UGC (Credit Framework for Online Courses through SWAYAM) Regulations 2016 to select courses for which credit may be transferred to a student's academic record if the student successfully completes the course using SWAYAM. The same is true for credit transfers for NPTEL online courses.
1. All India Council for Technical Education (AICTE)
AICTE, which was established in 1945 as an apex advisory body, began collaborating with significant platforms during the shutdown and developed the Enhancement in Learning with Improvement in Skills (ELIS) portal.
With the help of this effort, recent graduates and working professionals can choose technical training in a variety of sectors and enrol in courses without paying anything until May 15, 2020. However, despite the ongoing lockdown, AICTE still offers a substantial number of free government certification courses.
Key Elements
Students get access to top-notch e-course providers from both inside and outside of India.
The majority of the free courses are designed for beginners who want to enter the workforce equipped with the necessary technical abilities.
Leading AICTE Platforms for Free Courses with Government Certification
Code.
The EC Council's Red programme offers continuing education for cyber professionals.
Microsoft Learn – This website provides a variety of certifications in a variety of Microsoft technologies through practical instruction.
Great Learning – This website provides a variety of hot certificate programmes in subjects including data science, cloud computing, and cybersecurity.
2. NIOS (National Institute of Open Schooling)
An "Open School," NIOS serves a wide range of students from preschool through pre-university. It has a curriculum and assessment procedures via which students can get certificates of achievement.
Numerous free online courses with certifications in a range of areas are available. Examples of these include elementary education, occupational skills, computer literacy, and so forth.
It provides a number of certificate-granting, free online courses. The systems are certified by NIOS, which also awards college credit. You can pick your favourite approach and go at your own pace when learning.
3. National Institute of Electronics & Information Technology (NIELIT)
This institute, which is based in Haridwar, provides brief online courses. In the field of information, electronics, and communications technology, it is India's top institution for testing and certification (IECT).
Key Elements
The courses are intended to provide advanced instruction in a variety of subjects, including big data, MATLAB, cloud computing, and artificial intelligence.
At the conclusion of their courses, online students have the opportunity to take online quizzes.
E-presentations and links are offered as study material.
Different levels of courses are offered, such as O/A/B level, BCC/CCC, e-Gov, ESDM, CHM 'O' level, etc.
Aside from English and Hindi, NIELIT offers government certification CCC courses in 23 regional tongues.
The available courses are self-paced.
Online doubts can be raised by students.
4. NCERT (National Council of Educational Research and Training) 
It is in charge of conducting, fostering, and coordinating research in areas related to schooling, creating and publishing model textbooks, supplemental materials, newsletters, and journals, and creating teaching aids, multimedia, and digital materials.
In order to cooperate and network, it does so with state educational agencies, colleges, NGOs, and other educational institutions. Additionally, it links up with international organizations and foreign delegations, interacts with them, and provides academic professionals from developing nations with a range of training options.
On a variety of subjects, it offers a number of free online certification courses. Basic Education, Spoken English, and other topics are among those covered. In addition to offering job placement, the classes are accredited by NCERT.
5. SWAYAM (Study Webs of Active Learning for Young Aspiring Minds)
SWAYAM was introduced in 2017 as part of the Ministry of Human Resource Development's Digital India project.
Key Elements
Enrollment in every course is free.
There are videos for each lecture.
Downloading the reading material is free.
Tests and quizzes are open to online students.
Students have access to an online discussion board where they can clear up any confusion among their peers.
Undergraduate and graduate students are the target audience for the free online government courses offered on the SWAYAM platform.
The learner must take the paid certification exam in person in order to receive a government certification through this platform.
6. e-PG Pathshala 
A brand-new initiative by the Indian government called e-PG Pathshala offers free online courses with certifications in India. The courses are designed to help students, professionals, and lifelong learners acquire new skills and information across a range of subject areas.
The course is a component of the government's Digital India ambition to make India a society that is empowered by technology. The classes that are provided in both Hindi and English do not have any prerequisites.
The e-PG Pathshala initiative is a wonderful addition to India's expanding collection of free online learning resources. Any internet-capable device, including smartphones, can be used by students to access the courses. After finishing a course, students will receive a certification from the Indian government.
7. National Programme on Technology Enhanced Learning (NPTEL)
Seven Indian Institutes of Technology and the Indian Institute of Science, Bengaluru, joined together to develop NPTEL, which has its headquarters in IIT Madras (Chennai), in 2003. It began providing online courses in 2014 with IIT and IISc degrees.
Key Elements
Any student who is not a member of IIT may finish the course and receive an IIT credential.
Enrollment in every course is free.
Every week, three hours of video content are provided to online students. Students also receive an assignment that determines how they are graded.
Through lab workshops, online learners encounter a fully immersive learning environment.
After passing the inexpensive, in-person proctored certification exam, individuals are given government certification.
Top students are offered internships with professors.