In this article, we will see the following topics:
Students looking for alternatives are unable to go home.
Locking the Doors and the Hatches.
Hurricane Ian and similar catastrophes are terrifying.
A wave of colleges and institutions cancelled classes, shut down campuses, and ordered residents out of residence halls as Hurricane Ian made landfall on Florida's west coast on Tuesday, forcing thousands of people to flee.
Students and faculty were in a panic due to the notifications that came throughout Monday and Tuesday when it became evident how severe the hurricane would be after it made landfall in Cuba.
In order to prepare for the hurricane, which was forecast to strengthen to a category four before making landfall in the Sunshine State on Tuesday, 31 public colleges and dozens of private colleges, including the University of Florida, Florida A&M University, and the College of Central Florida, announced they would close their campuses for parts of this week.
As the fall semester begins, campus preparation for storms has changed routines. The homecoming week at Florida State University has been postponed until the following year. Boxed meals will be provided to students still on campus in place of Florida A&M's planned closure of its dining halls and retail establishments.
By Tuesday night, all students had been bussed off school, and the University of Tampa, which was in Ian's anticipated course, had boarded up its windows and appeared to be a ghost town.
Students looking for alternatives are unable to go home.
Numerous families and students were affected by the closures, including some who lived in the Tampa area and were instructed to leave before the area received its first direct hurricane strike in a century.
According to district officials and the Florida Education Department, at least 17 Florida school districts have already closed their doors as of Tuesday, and at least 30 more were planning to do the same later this week.
The State College of Florida was one of the ten Florida universities that shut down campuses as of Tuesday. According to the state Education Department, at least eight more closures are anticipated this week.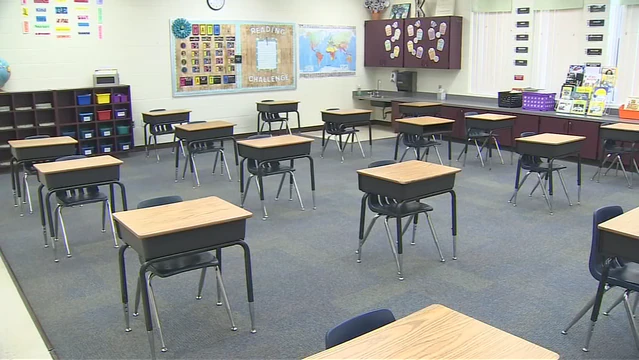 Some organisations, like the University of Central Florida, have suspended all events but have kept their residence halls open so that students can stay on campus during the hurricane. Others, including Rollins College in Winter Park, made the choice to close resident halls and order students to leave campus on Wednesday with "the utmost gravity," according to the college administration.
Students looking for alternatives are unable to go home. They will be directed to a nearby shelter at Rollins until it is considered safe to go back to the campus.
"Students submit to us their hurricane evacuation plans, which include the location of their storm shelters. In an email to Inside Higher Ed, Lauren Bradley, Rollins' associate vice president for communications, said, "We provide transportation to a local shelter for those students who need shelter.
Since the timing of students' return to campus will depend on how much damage has been done since the hurricane, we have not yet stated when they should do so.
According to state Education Department officials, nine state universities have closures planned for this week, five of which have already cancelled classes as of Tuesday. These universities include Florida A&M University and the Tallahassee and Panama City campuses of Florida State University.
Schools in Tampa's Hillsborough County Public Schools were closed on Monday. District representatives announced that they will remain closed at least until Thursday. The largest district in the state, Miami-Dade County Public Schools, announced that it would begin closing on Wednesday.
Hillsborough County Public Schools Superintendent Addison Davis said that schools in Tampa have food and other supplies stored away in case of a disaster and would act as shelters. District officials reported that families were being transported to shelters by Hillsborough school buses.
A letter to families said. After-school events and field trips were postponed on Tuesday, according to representatives of Broward County Public Schools, even though lessons continued as usual. On Wednesday, the second-largest school district in the state planned to close all of its facilities.
Broward Superintendent Vickie Cartwright stated that the district was collaborating closely with emergency personnel and advised families to use caution. She addressed the group on camera, pleading with them to be careful.
Glynn County Institutions, whose campuses were scheduled to be closed on Thursday and Friday, was one of the Georgia schools that had planned closures in advance of the storm, according to district officials.
Students in the state are debating whether to hunker down on campus or take the chance of driving home in the escalating wind and heavy rain, typically after consulting with their parents, regardless of whether schools keep the dorms open or not.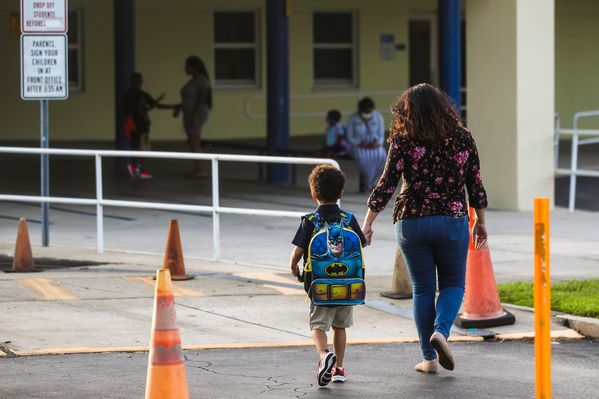 Locking the Doors and the Hatches.
Kapucu, a professor of public administration and policy at the University of Central Florida, said the university had a "strong emergency management programme" in part because of a federal grant it obtained in 2009 to increase its disaster resilience for more than half a million dollars. According to Kapucu, the grant made UCF "the first campus in the country with a fully staffed Emergency Operation Center that is storm-ready."
According to Kapucu, "I can definitely state that the university is properly equipped for hurricanes and other potential natural catastrophes and risks." As one of the biggest campuses in the United States, "[I'm] pleased to see the university take [the] possible impact of disasters seriously."
Several of the establishments in Ian's path have already survived powerful hurricanes, including Hurricane Irma in 2017. Some places, including Tampa's University of South Florida, have not yet been hit by a significant hurricane. Even institutions that haven't historically been at risk from hurricane surges may need to make preparations for increasingly severe and frequent disasters as a result of climate change, according to Verchick.
"That implies more structures atop piles in coastal areas; it may also mean more universities striving toward energy independence, so they don't have to rely on power lines that might fail in an emergency," he said. Without a doubt, the era of basement-based special library collections is coming to an end.
Hurricane Ian and similar catastrophes are terrifying.
The effects of hurricanes are nothing new to Verchick. He relocated to Louisiana for a faculty position at Loyola University New Orleans just nine months before Hurricane Katrina struck in August 2005; the law school there, where he has since taught, was one of the first higher education programmes in the city to resume that fall after the storm, moving in-person classes to Houston.
Verchick decided to make a career out of researching climate resiliency after seeing the devastation caused by Katrina firsthand. He said that resilience and flexibility are practically interchangeable terms for both public infrastructure and college campuses.
"One thing we now understand is that historical weather and climate trends do not necessarily predict what they will be in the future. We are aware of the general trend, which is upward: sea levels are rising; the climate is warming, and hurricanes are becoming more bizarre. We truly don't know a lot of things, he added.
Verchick noted that because schools and institutions across the nation function like formally structured communities, resilience planning is especially crucial for them regardless of the hazards, which might include hurricanes, earthquakes, or tornadoes.
They are significant employers with concerns about worker safety, landlords with concerns about property value, and businesses that lose money when they are closed, he said. "Many campuses resemble tiny cities in many ways."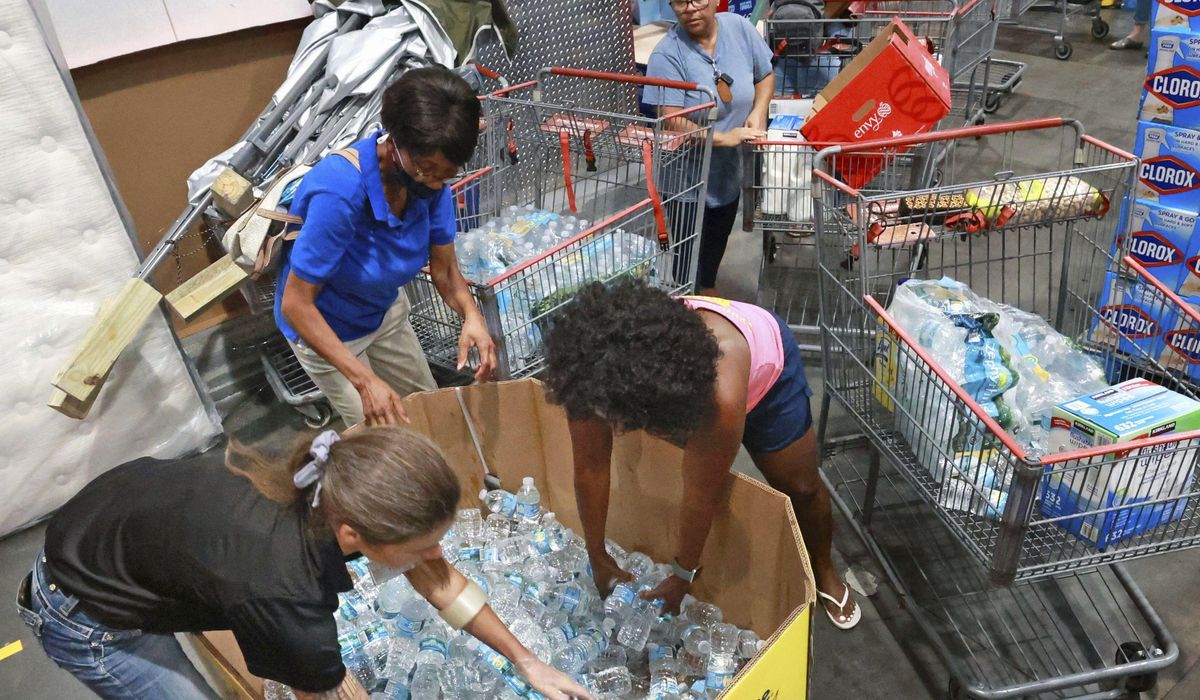 According to Kapucu, while most institutions have mostly concentrated on short-term preparation, it is increasingly vital to building long-term strategies to prepare campuses for climatic disasters like mega storms.
"We notice that rapid disaster response is given higher priority than long-term rehabilitation and resilience building. For instance, a response to one crisis could not be [an] successful response to another," noted Kapucu. Therefore, it is essential to establish long-term investments (resilience capacity, resilience building) in preparing campus communities for a variety of disasters.
Verchick argued that long-term planning should incorporate techniques for fostering communal cooperation in the face of peril.
Universities have a unique ability to teach students valuable social skills, according to Verchick. "This is an opportunity for learning." One lesson for the future will be community resilience, which entails knowing in advance what your vulnerabilities and needs are as well as what the vulnerabilities and needs of those around you are, and being able to plan and act with those things in mind and take care of one another.
Hurricane Ian and similar catastrophes are terrifying, he continued. However, they are also opportunities for universities to provide an example of what community resilience may look like.