carved a path for himself from a small town Baheri,  in U.P, to a  Senior Research fellow & General Secretary TISS student's Union (2017-18). At present, he's working on the 'Everyday citizenship of Muslims' as his Ph.D. topic and also completed his M.Phil from TISS while working on the Muzaffarnagar riots of 2013 in UP.
Fahad is also a  public speaker who has delivered lectures on many platforms, including aTed talk on the need for political consciousness.
He speaks to Medianiti sharing his experiences as a student, his venture into activism, and his future aspirations.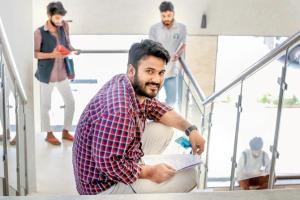 You are a Ph.D. student in Mumbai. You belong to Uttar Pradesh which has not performed very well in the education sector. How will you define your journey regarding the obstacles you faced to reach where you are right now? 
F- I think that I represent that 80-90 percent population of this country who are studying. We are the first people who graduated in the family. In my family, there are no graduates other than me. 
The most significant milestone for me was Aligarh Muslim University because I went to school there. I would also credit my father because he shaped our minds with his words that if you don't study, you only have the option to pull a rickshaw. He committed his life to sustain our education and sacrificed a lot to ensure that promise. I got to Aligarh Muslim university in class 9th. I realized that you need two things: aspiration and a role model to become something in life. 
So Aligarh Muslim University gave me aspiration. I got to know there is more to education than just BA or Bcom. One other benefit of AMU was its pocket-friendly academic fees which were very helpful for someone like me from the weaker economic section. 
I studied at AMU until my graduation, and then I decided to do justice to myself. I should explore more central universities to boost my exposure. One major problem I had was a lack of direction; since my family lacked any educational background, I was never sure what I would do academically. People with educated family backgrounds often have their options ( based on skills or inclinations ) laid out to them.
I went to the Central University of Himachal to pursue a master's. I found a different perspective on my citizenship and individual identity. 
After my first semester, there came some sudden financial hardships. I thought about leaving the course and opting for a job in Qatar that my acquaintance had suggested.
I came back home and declared that I wouldn't be pursuing the course anymore. My mother was easy to convince, but my father remained steadfast and urged me to continue with my education.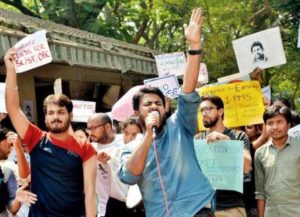 With time I got better with my judgments and got the required exposure, and all this happened because my family was there to have my back. I got to understand how the world works and liberated my thoughts. This learning and unlearning process led me to contest in student elections, and I got to articulate my words, what to say, and what not to say. After I won the election, there was a significant movement in our university when they scrapped our scholarships and protested against the policy. Universities are the only sanctuaries of dialogue about shaping the future and reforming our current scenarios. 
You have given credit to Aligarh Muslim University for giving good exposure to the external world. Lately, the university got attention which had tainted its image. As an alumnus, what do you think is happening?
F- See, what happens is, the portrayal of a bad image of Indian Muslims is today's media's primary job. The best way to tarnish the Muslim image is by defaming the name of Muslim educational institutions. No one seems to notice that 40 % of students in AMU are non-Muslims, and even the first-ever graduate of the university was a Hindu. 
When things are perceived devoid of context, the material is then manufactured and propagated easily by the media. When you keep showcasing a lie as the truth, ultimately, that lie starts appearing as the truth. 
When Jinnah's portrait controversy was in the news, they kept twisting the facts to the point where we even started to believe the lies. In reality, the Jinnah portrait hanging in AMU is from the pre-independence era. Jinnah was a member of the Indian freedom movement and was a lifetime member of AMU along with Mahatma Gandhi and Pandit Nehru. 
 They tried to tarnish the institution that is a ray of hope for marginalized sections of the society and is propagating the light of education to people and communities that have been in the dark, devoid of education for thousands of years.
These allegations against AMU and other institutions are only there to serve the Right-wing Hindutva agenda. When people hear the name Aligarh Muslim University they think it is filled only with Muslims. Still, the reality is ( if you gather data from AMU Procter ) all professional courses there, such as medical and engineering, have an equal ratio of Muslims and non-Muslims. 
These attacks were not only for AMU but also for JNU and Jamia. We often ask why university students go about protesting. Shouldn't they just be studying?
Education means nation-building. If all we had to do was read books and do jobs, are we different from robots? We should not let our students become robots but become aware and concerned humans who raise their voices against wrongs. So propagating this idea that education should only mean reading books and finding jobs is very harmful because education brings theory to practice. If people don't raise their voice against all that is wrong such as rapes and mob lynchings, then the accurate idea of education dies. 
A few days back, I was reading an article about colonial powers used to educate the masses. Still, they sustained education to further colonial rule. Similarly, today's government wants to inform the population selectively so they don't question gender issues and criticize right-wing ideology.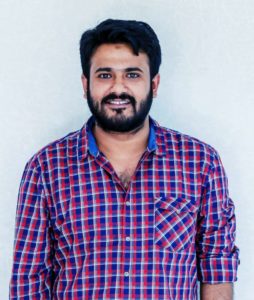 You mentioned that AMU gave you exposure. Your thoughts changed when you got into TISS ( Tata Institute of Social Sciences). Can you specify what ideologies of yours changed? 
In Aligarh, identity and citizenship looked indistinguishable. When I went to Himachal for my master's, I understood the difference between citizenship and identity. When I got into TISS, I learned how larger states function and the issues of majority and minority. As a person, I experienced true inclusiveness in TISS; it taught me what issues women face in our society and how we should address them. TISS taught me about different social identities ( LGBTQ+ identity, women identity, Dalit-Muslim identity ) and building solidarity around them.
  I think I didn't learn all these aspects about vivid identities in Aligarh. TISS opened my eyes to the larger framework of the nation and gave me a chance to be part of the vision that gave birth to our country. We debate about our entire 70-year-old history and the mistakes we made as a nation along the way. 
The significant difference between today's Fahad and the one Aligarh is that I did not know the country back there or know about the various identities, caste issues, foundational history, and the prevailing patriarchy. TISS taught me all that.
Did this changed perspective and plethora of knowledge motivate you to enter politics and bring a change?
Yeah! It definitely helped because then I understood which political party is operating on which ideology and framework. Which type of politics is destroying the country and learning how to build counter-narratives and constructive criticism to join the fight of making a difference. 
What are your aspirations, or where do you see yourself if you are planning to enter politics? 
My major aspirations now are to develop a counter-narrative against this propaganda and tainted image portrayal of all those targeted by the mainstream media and politics. There is a significant thing going on in the Muslim community that no one seems to be talking about 
 One should categorize Muslims into three phases 1) the 1980s, when Muslims used to be highly stigmatized, but when Hindutva culture became prominent and major hate events happened, Muslims decided to focus on education. 
Muslim children born in the 80s are now entering the political sphere with new aspirations. We can see organic leadership countering hegemony in Muslim youth. Electoral politics is a tiny part of the overall politics. Contesting in student union elections is a part of politics. Political awareness and the fight for what's right are the central essences of politics. I think we ( Muslims ) are still in the arena. 
People who disassociate Muslims from politics are wrong. Muslims have to be either by choice or, nowadays, by force in the political spectrum. If Muslims don't remain in the political arena, subjugation and Muslim identity crises will only worsen.
Your topic for the thesis is ' Identity and Citizenship. How much did the current discourse around CAA or NRC, all about identity and citizenship, influence choosing this topic? Did you feel the subject naturally when you went to Himachal and personally experienced that identity and citizenship are two different things? 
F- You are absolutely right. The current Indian government is pivotal to this newfound sense of Identity segregation. Never before did the administration of India partake in such active discrimination against different Indian identities. After seeing all this, I decided to choose a topic that reflected the state of current identities ( especially the crises of Muslim identity ) and base my thesis on the issue. It was a heartfelt decision. 
I aim to explore the fact that when a Muslim reaches out to a government office ( tehsil, etc.), does his identity overshadow his citizenship? How does The government treat Muslim institutions? This government has openly stated its right-wing Hindutva agenda and defiled the Constitution's values that ensure equality and equal opportunity. We all are protesting against all these unfair advances of the government. Still, there should be dissent through academics as well. Therefore, I decided to base my thesis on this topic and my active participation in the ongoing protest against identity bias.
How much did your personal life influence you to opt and understand this topic because this is very close to how you have lived your entire life? You might have experienced it but might not have understood this, and maybe after this course, you found yourself with better clarity about your experiences.
F-The journey from Aligarh to Himachal then to TISS had a significant impact on me. In Aligarh, I experienced no difference between citizenship and identity. In Himachal, where there were only 10-12 Muslims, we understood that we were treated differently because of our religion. We had to even brief police officers about our whereabouts and activities, and sometimes we were even called terrorists.
When I got into TISS, I realized the reason for my anger in Himachal due to discrimination and bias. I got to know that my anger was not towards any community but the mechanism of the state that failed to protect me and encouraged the hate.
 It is a very evident by-product of Hindutva Rajneeti that when the majority is considered the master race, the minority is bound to feel excluded.
Our collective efforts must aim at weakening these dirty politics and ensure betterment for everyone.
When you talked about Himachal and its identity acceptance problem, did you not feel such crises in Mumbai where there has been a history of not accepting people from outside? It has its issues when it comes to treating people from the northern belt.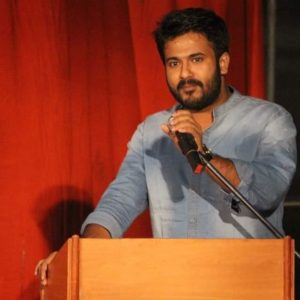 F-TISS has no such culture; the institution was free of Mumbai's Taboo. Outside the university, I did experience some instances of selective discrimination or bias, like the way auto-rickshaws eye you when you call them out in a different accent.
Mostly I lived in the hostel, but when my friends tried to live outside the hostel, they faced the famous renting issues of Mumbai. They couldn't find accommodation except for a few select localities because of their identity. When my friends and I would talk in Hindi, someone would come and try to dominate us with Marathi.
Recent changes in the political stance of Shiv Sena have given hope for improvement because at the very least govt backing to such discriminatory behavior seems negligent.
 When you went to Himachal and Mumbai, did you see any policy or implementation in the education sector that can be replicated or adapted by Uttar Pradesh?
F- Uttar Pradesh doesn't have spaces like TISS. We need institutions to talk openly about bold new concepts, constructively criticize, and be free from external influence. We direly need more autonomous institutions like TISS, which provide a model for affirmative action. We need educational institutions in Uttar Pradesh that are autonomous and public-funded
Your family's unwavering support backed your Journey to TISS. Still, there are families in Uttar Pradesh who cannot educate their children because they need an earning hand. What would you say for those people, and do you have a plan of action for them?
F- I had emotional support from my family, and our financial situation was not good. My Journey to TISS has only been made possible by public-funded education. I barely had to pay any fees in Aligarh of Himachal. (a mere 6k-7k per year ). Emotional support alone would not have been sufficient to get me here. That's why I think our nation lacks the density of public-funded institutes. Suppose we can increase the number of public-funded institutions in a state substantially. In that case, that state is bound to excel and grow. Education is the only ultimate solution for the upliftment of communities and states. Exposure to any form of education – be it vocational or not-is vital for nation-building, and a nation is its people and development of populace, inevitably leads to the country's development. We talk about the Right to Education and the various Govt schemes such as midday meals that create an entry point for children but assuming after entering; all the students would want to pursue till university level. Do we have that many public-funded universities to accommodate all those who wish to continue?
India is a welfare nation, so ideally, the entire responsibility to provide education should rest on the shoulders of the government of India.
Can you highlight some core areas in the education sector of UP that need immediate attention? I think that even at the primary and secondary levels, the education system of UP is not apt. 
F- At the primary level, I think we immediately need good teachers and proper infrastructure. It is common where more than two grades sometimes share the same classroom with a single teacher. Children will only get to university levels when they have had a solid primary educational foundation. The government Should open some universities to train primary school teachers exclusively.
How much has the pandemic affected the entire situation?
F- The entire system functions so that when some harsh situations come, the already marginalized sector gets bent further. The pandemic shifted the whole framework of education online. Tell me frankly, in our country where children don't even have proper school bags and notebooks, how will they get the digital devices and internet required for this online education. Pandemic has posed all these new challenges that worsen our already failing education situation. The only way to stabilize this pandemic-induced problem is through mass vaccination and proper precautions to go back to the way things were.
The government will be quick to cite its helplessness in the situation, but the least it could do was provide a basic smartphone phone to school children.
What will be your message to the youth who want to attend university and attain a quality education? Especially those who don't know about the various choices and the limitless possibilities restrict themselves to doctors and engineers.
F- My first advice to the children is, don't plan for 2-3 years. Identify your passions, skill sets, and capabilities, and then prepare for the next ten years. Nothing happens immediately and requires rigorous work and dedicated planning. Self Introspection is mandatory for achieving something in life and along with immediate goals, keep your target set on the long game. Sometimes I believe it is not as easy as it sounds, but we must be able to identify what we don't want to do. So at the very least, our education doesn't become a burden on us.