Education is one of the most important topics that people want to understand. Almost everyone feels as though they have an opinion on what's happening in education, and how it should look moving forward.
Most adults remember being educated, and many of them wish their schools offered more educational opportunities for students. The future of education is rapidly changing thanks to technology.
Virtual learning environments, Massive Open Online Courses (MOOCs), blended learning and other innovative technologies are helping provide new avenues for lifelong learning. These innovations have the potential to make education more affordable, accessible and relevant than it has ever been before.
Virtual Learning Environments (VLEs)
Virtual learning environments allow people to experience educational content in a new way. Students can interact with virtual characters, explore virtual places and experience virtual lessons in a completely digital setting. This type of education has been around for decades, but it is gaining more attention as more people are drawn to the convenience and cost-effective nature of virtual learning.
Virtual learning environments can be found in several formats, including virtual worlds, augmented reality and simulations. Virtual worlds allow users to explore a digital world created by a third party. Augmented reality uses technology to overlay virtual elements onto the real world. Simulations allow users to experience a variety of real-world scenarios, like taking a flight lesson or driving a car.
Massive Open Online Courses (MOOCs)
MOOCs are massive open online courses. They offer a wide range of subjects, and they're often free to watch or take part in. Many MOOCs are designed to be repeatable, which makes them even more useful. You can watch them on your schedule and at your own pace, and they often don't require any special equipment or software to participate.
MOOCs are becoming increasingly popular because they provide unlimited access to high-quality education that is virtually free. The downside is that they don't offer the same level of interactivity and flexibility as virtual environments. However, some educators are arguing that MOOCs are superior to traditional face-to-face courses because they provide more flexibility and independence.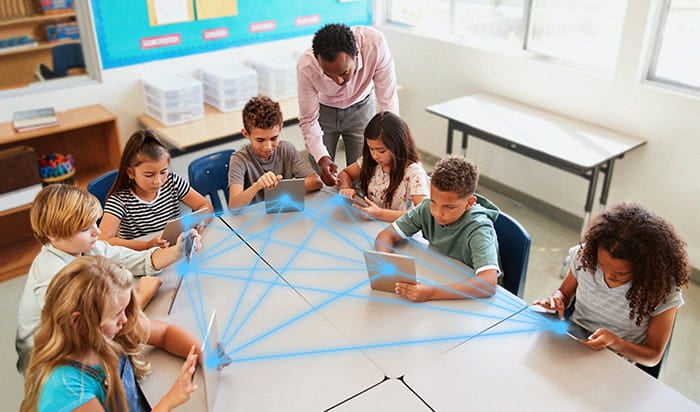 Blended Learning
Blended learning uses digital tools to help students and educators create their own educational experiences. This can take the form of simulations and game-based learning, or it can be as simple as using YouTube videos as educational resources. Blended learning allows people to choose when and how they learn. If a student knows he or she will struggle with a subject, then a blended learning approach allows them to skip ahead or focus on something else.
Instead of being confined to a set course of study, a blended approach allows people to create their own educational experiences based on their interests and needs. With the right tools and the right approach, blended learning can be an effective approach to learning. Students who prefer to learn visually can use YouTube videos or other visual resources, while students who prefer written content can use an online journal or other non-visual resources.
Robotic Educators and Tutors
Robotic educators and tutors are a relatively new addition to the world of education. This artificial intelligence (AI) programs are designed to provide personalized assistance to students from elementary school through higher education. Robotic educators and tutors can function either as virtual assistants or as a tutor.
Virtual assistants can perform a wide range of functions, from reading homework assignments to helping with organization and time management. Tutors are designed to provide one-on-one assistance, either by phone or in person. Like virtual learning environments, robotic educators and tutors are usually AI-based. They can provide several benefits, including the ability to function on a schedule and to scale easily depending on demand.
Augmented Reality in Education
Augmented reality involves mixing real and virtual elements to create a more engaging, realistic learning experience. For example, a teacher can use AR to overlay a 3D model of a plant onto a paper plant to help students understand how to water their plants.
AR can also be used to create virtual simulations, like a health education program that allows students to experience different diseases. With AR, students can see how their bodies would appear affected by the diseases, giving them a better sense of the severity of the illnesses. AR can also be used to provide mobility assistance. AR glasses like the HoloLens allow people to see the virtual elements on the screen and navigate them just as they would with a regular computer screen.
The Future of Consensus Building and Collaboration
The future of education will be driven by changes in human behaviour and the way people engage with each other. New consensus-building and collaboration technologies will play an important role in helping people to collaborate more effectively.
For instance, virtual personas can be designed to represent people with different backgrounds, experiences and opinions. The idea is that people will be able to learn about the perspectives of others, instead of simply accepting their own beliefs as right.
The Future of Data-Driven Decision Making
The future of education will also be driven by the transformation of how people use data to make decisions. New technologies, like blockchain and AI, are helping to make decisions more effectively. This can range from more effective marketing decisions through AI, to more efficient grant and grant funding approvals through blockchain.
For instance, people are starting to experiment with blockchain technology to help make grant funding decisions. For example, funding decisions are typically made by reviewing proposals by researchers. However, blockchain technologies can help to improve the process by ensuring funding decisions are made based on data analysis, instead of just subjective judgment.
Summary
The future of education will be shaped by the adoption of new technologies, like virtual learning environments, MOOCs, robotic educators and tutors, augmented reality and others. New AI technologies will help people to make data-driven decisions, while the transformation of human behaviours will help to create a more equitable and diverse society.