Main Highlights:
How to select the best platform
K–12 EdTech Tools of the Year
Before selecting the EdTech platform that will work best for your school, you may need to conduct extensive analysis and research. If you're looking for a solution right now, consider the following sound counsel.
Due to the pandemic, EdTech learning has recently experienced a boom. This advice may provide some helpful points for your consideration before selection in addition to helping you evaluate the guide.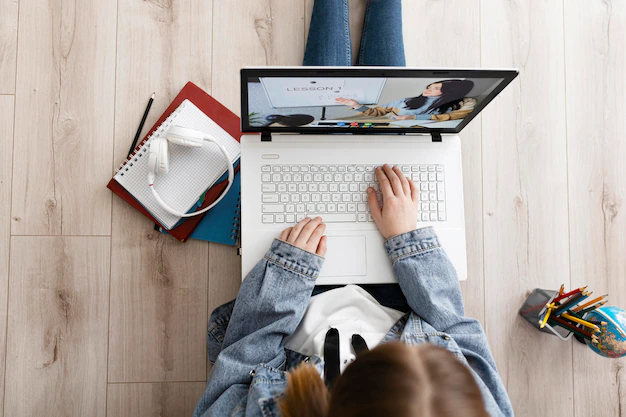 1. DEFINE YOUR OUTCOMES CLEARLY
Selecting the appropriate EdTech platform will depend on your ability to determine your school's top priority outcome. It is crucial to conduct extensive research while taking into account the outcomes for students, teachers, and organizations. How EdTech companies can provide worthwhile solutions, such as raising achievement, enhancing teacher effectiveness, or helping your school save money.
Regarding the outcomes it wants to achieve, every school will be in a different situation. It can result in wasted effort if you don't choose your EdTech platform methodically. Doing the necessary research before deciding to implement an EdTech solution is therefore a great piece of advice.
2. DETERMINE THE IMPACT OF THE PLATFORM
Platforms for education technology will make an effort to highlight case studies, reviews, and other types of proof to show the value of their offering. It's also a good idea to talk about potential solutions with your coworkers and those from other schools.
On the other hand, you shouldn't limit yourself to one independent study. A variety of factors can be considered when selecting an effective platform that will benefit your school the most. Make sure you can look at a range of resources and explore multiple avenues. After that, make an effort to compile more evidence, such as statistics, testimonies, and supporting research, to help you make a decision.
It will give you peace of mind knowing that the product you're choosing is reliable for your desired results if you evaluate the platform over the long term. Testimonials and reviews are excellent sources of evidence and should be prioritized in your search.
3. VERIFY THE SMALL PRINT
Make sure all issues have been taken into account before signing any final contracts. There are a number of reasons why schools might decide against using an EdTech platform.
Particularly in the context of privacy and GDPR, all necessary bases must be covered. Additionally, you must be careful not to commit yourself long-term to anything that might lock you into receiving subpar results. If there is any training or support offered with the platform, take that into account when doing your research. Because of this, using the platform will be improved all around.
The most important thing to remember is to make sure the EdTech platform you select is appropriate for your unique needs. Although it will primarily be about reducing workload, saving money, or assisting students, it is crucial to conduct as much research as you can to find the solution that fits you best.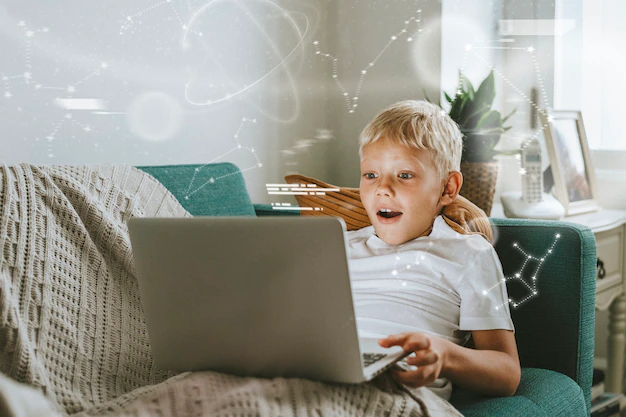 K–12 EdTech Tools of the Year
These websites and apps for education were chosen because they are user-friendly and can significantly improve learning. In other words, they actually improve learning in ways that would not be possible without technology and are not just another bell or whistle for a "techie" classroom.
Additionally, by using each of these platforms (though definitely not all at once! ), kids can improve their digital literacy, develop their tech-savvy, and learn about online safety.
1. Kahoot!
My middle school students loved Kahoot!, an interactive platform that turns conventional hand-raising into a fun game that the entire class can play. It is present in countless classrooms for a good reason! The website has recently expanded to include pre-made content and tools for group work, assessment, and more. It is perfect for distance learning or spicing up an in-person activity.
2. Minecraft for Education
Minecraft Education Edition has a lot to offer both teachers and students, from coding education to developing math and other STEM skills. Children can contribute important prior knowledge, and it's amazing to watch how much more engaged they become as they learn while playing the game they enjoy.
3. Headspace
Building focus, mindfulness, and de-stressing techniques in children is extremely beneficial, but sadly, these techniques are rarely taught in formal curricula. Teachers can use Headspace for free, which provides a variety of activities and resources for promoting mindfulness and mental health awareness in the classroom.
4. Edpuzzle
Edpuzzle, a website that makes it simple to create videos for students to reference at any time, will be loved by teachers looking to record important content. Additionally, Edpuzzle enables teachers to choose pre-existing YouTube content and post the videos with comprehension-testing quizzes to make sure that students are paying attention to what they watch.
5. PollEverywhere
Talk about quick-fire analysis! Instant formative assessment is easy with PollEverywhere. This can be used by teachers as a formal quizzing platform or as a way to collect anonymous (to their peers) data that can be used to inform grouping and identify students who might benefit from additional assistance or a greater challenge.
6. TED-Ed
More than just a fun video to watch during class, a great TED Talk can accomplish so much more. TED-Ed provides a wealth of motivational content, enlightening academic material, discussion starters, and other ways to pique kids' interest in technology and how it can be used to improve the world. Children of all ages can broaden their horizons with TED-Ed, and secondary students might enjoy producing their own TED Talk.
7. Whiteboard for Everything to Explain
Enjoy, visual learners! Explain Everything enables teachers to incorporate engaging examples into lessons so that students can actually understand what is being said. With the help of the online "whiteboard" feature, children can access step-by-step instructions that they can watch and rewind at their own pace, whether they are illustrative of a science concept, grammar trick, or artistic technique.
8. YouTube
On this issue, educators may have differing opinions, and we can see why: as an educational tool, YouTube is best used in the classroom with care and thorough vetting.