Agatha Christie is not just another famous writer who writes fiction, in fact, she is one of the bestselling novelists of all time with over 2 billion copies sold and enjoys a massive fandom that stands even years after her death. People love her writing style as she was the queen of giving her stories unexpected twists and unforeseen conclusions. If you decide to peep inside the world that Christie pictures through her words, you will find yourself tangled with over 60 novels and 14 short stories that Christie had written in her lifetime, all are equally good if not better than others. let's take a look at some of the best books by Agatha Christie.
With so many books to choose from and no idea where to start, here is a list of Top 10 best books by Agatha Christie that everyone should read at least once:
1. The Murder of Roger Ackroyd 
Roger Ackroyd is a wealthy widower whose fiancée has recently committed suicide after being blackmailed. Then, after receiving a mysterious letter revealing the blackmailer, Ackroyd too is murdered in his locked study. It is a classic detective story; the absolute jaw-dropper of an ending has led to it being widely regarded as one of Christie's finest.
2. Murder on the Orient Express 
Murder on the Orient Express is one of the most popular novels written by Agatha Christie. This murder mystery ends with a completely unexpected twist that will definitely be loved by all suspense lovers. Just after midnight, a train called the Orient Express stops due to a snowdrift a. By morning, an American man is found stabbed to death in his compartment, locked from the inside. Now, this is a mystery only Hercule Poirot can solve.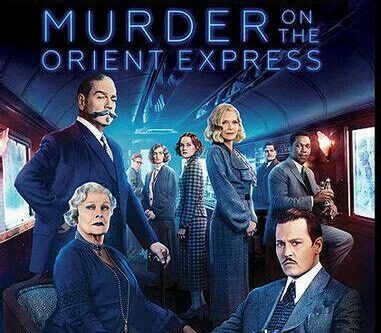 3. And Then There Were None 
Agatha Christie defines 'And Then There Were None' as one of her most difficult books to write. The book is the bestselling mystery novel in the world with more than 100 million copies sold. In this book, the murderer systemically plans to kill the 10 strangers present in the mansion, as described in an eerie poem framed in every room of the home. The guests must figure out who is behind the murders before everyone is killed. 
4. Peril At End House 
The protagonist of this book is a young woman who had three unsuccessful murder attempts within a day or two. Moreover, superstitious maids, foreigners in the guest house, and hard-partying friends are hovering nearby. The story is perfectly paced, with subtle and ingenious clueing, and an unexpected but totally logical solution. This is how the classic detective story should be written.
5. The ABC Murders
Christie adopted a different approach while writing this gem of a book. In this novel, the killer is systematically making their way through the alphabet.  First, the murderer targets Alice Asher in Andover and then Better Bernard in Bexhill. The detective in the story must follow the ABC Railway Guide which is the murderer's calling card, to get one step ahead of them before someone else falls prey to this murderer.
6. Crooked House
Crooked House is one of the books that does not portray any of the beloved Christie's characters but still is loved by readers. In this mystery, a wealthy man was found to be poisoned to death and the prime suspect is his wife who is 50 years junior. Despite the rumors spreading through the community, criminologist Charles Hayward has far more suspects than just the widow.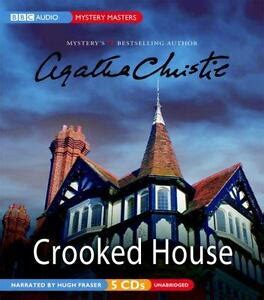 7. Murder at the Vicarage
Murder at the Vicarage is the first novel by Agatha Christie to feature Miss Marple. She is an elderly woman who acts as a detective consultant. Before this, Miss Marple only appeared in Christie's short stories. In this story, a widely disliked Colonel is found dead and Miss Marple must sort through the long list of suspects she has.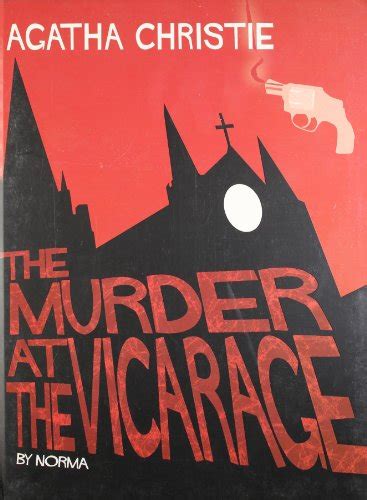 8. A Murder Is Announced
A Murder Is Announced begins with an ad in a local paper that reads "A murder is announced and will take place on Friday, 29 October, at Little Paddocks, at 6.30 pm. This Miss Marple story became the first to be adapted for television in 1956. Agatha Christie herself said that this was one of her favorites as all the characters felt interesting to write about. 
9. Five Little Pigs
Five little pigs are written in a Rashomon-style approach. In this novel, the detective Poirot investigates a murder case and while interrogating the five suspects; all have their own stories to tell of how the events happened. With a limited cast of characters and a very clear chain of events, this is one of her simplest and most rewarding plots.
10. Endless Night
Life felt like a fairytale for Michael Rogers when he discovers the beautiful house at Gypsy's Acre and then meets the heiress, Ellie. But things started to go haywire when he ignored an old woman's warning of an ancient curse. The horrific climax of this story tells that even after 45 years, Christie has not forgotten the power to intrigue her readers
Agatha Christie is one of the most loved writers of all time and if you love books that deal with suspense and thrill, then this list of 'Top 10 best books by Agatha Christie' is all you need to get your reading plans sorted. 
Also Checkout: 10 Best Books to Read about Human Psychology