Numerous industries are undergoing upheaval due to technological innovation. Two interrelated technologies that have an impact on our daily lives are the internet and mobile phones. While there is a lively discussion on how much screen time parents, teachers, and psychologists should allow their children to spend. Another technology that is developing quickly has the potential to significantly alter the way the education industry looks.
The topic of discussing artificial intelligence (AI) is not a brand-new technology. Science fiction films and numerous historical writers have foreseen its rise to fame. Although it hasn't gone exactly as they had hoped for it too—yet—technology is already here and is causing changes across all industries. Technology that affects all industries, including education, is not frequently presented. However, artificial intelligence (AI) is all about this.
According to recent predictions made by experts, the US will see a 47.5 per cent increase in the usage of artificial intelligence in education between 2017 and 2021. This is supported by a report on the US education sector's artificial intelligence (AI) market. Despite the fact that many education experts think that technology cannot replace teachers, they all agree that it will alter how they carry out their duties and the best practices that should be followed in the classroom.
It is changing more than only how instructors can carry out their duties. Additionally, it is transforming how pupils learn. This expansion is not just happening in the US. The market research engine projects that by 2025, global spending on artificial intelligence (AI) in education will be $5.80 billion, with an annual growth rate of 45%.
The excellent use of this technology in science fiction films is over. It's now becoming more and more apparent in our daily lives, and it has also opened up several opportunities for the field of education. Here are a few of the key roles artificial intelligence (AI) will play in education.
1. Facilitating global access.
The barriers between schools and conventional grade levels are broken down by artificial intelligence (AI). Students from all over the world, including those who speak different languages or have visual or auditory impairments, can now access courses through artificial intelligence (AI) tools.
Students that need to learn at different levels, desire to learn subjects that aren't offered at their school, or are away from school can now access real-time subtitles for everything the teacher says using a PowerPoint plugin called Presentation Translator.
2. Encouraging online learning.
A virtual learning environment can allow immersive learning opportunities, group educational activities, and counselling for students. With the aid of VR technologies, students can easily access the content on their laptops or mobile devices.
Students with ADHD/ADD can reduce distractions and lengthen their attention spans by wearing VR headsets. Students can also use interactive simulations to coach others in soft skills, self-improvement, and life skills.
3. Personalized education.
AI can make sure that each person's instructional software is customised. Students already have access to adaptive learning systems, games, and software. Given that learning is easier, more comfortable, and doesn't depend on prior knowledge, this application of AI in education is perhaps one of its most significant.
This technique highlights the needs of each student, emphasising the particular disciplines in which they are weak and having them repeat lessons they haven't learned.
This will enable AI-based personalised education. Teachers shall only provide assistance and support when students request it.
4. Designing courses.
The development of educational programmes through a central department takes a lot of time and money. The production of courses is simplified with the use of AI, which also speeds up the process and lowers expenses. AI course creation software can assist in seamlessly developing interactive content whether you are utilising existing templates or designing everything from scratch.
To build the best training materials, you may effectively collaborate with your complete team using in-app feedback from reviewers and co-authors.
AI streamlines and expedites the production of courses. AI provides teachers with a comprehensive image of the classes and subjects that need to be reevaluated by evaluating the learning history and ability of each student. Teachers adjust their lessons by assessing each student's unique needs in order to fill in the knowledge gaps that are prevalent. This helps educators to create the most effective learning programmes for students.
5. Intelligent content production.
AI can assist educators in developing intelligent materials that are more enjoyable for both themselves and their pupils to use during instruction. Paul Barry, a lab report writer for an assignment writing service, claims that AI can assist teachers in developing various kinds of content.
Digital courses:
Within the context of digital learning, AI may produce study materials, digital textbooks, and bite-sized learning.
Visualisation of information:
Different methods of information perception that AI can enable include simulation, visualisation, and web-based study settings.
Updating content knowledge:
AI allows for the regular generation and updating of educational content. This guarantees that the information is current.
6. Assisting with tutoring.
Intelligent tutoring solutions, such as AI chatbots and tutors, as well as tutoring software, are made to handle individualised feedback and teaching recommendations. But since they aren't developed enough to teach in the same manner that humans can, they can't take the position of teachers. When teachers are not available for subjects that can be taught and evaluated online, they are helpful.
AI is a useful tool that e-learning systems can utilise to teach a variety of subjects, including genetics, physics, maths, chemistry, biology, circuits, and more. They are prepared to take into account comprehension, grading criteria, and engagement. Outside of the classroom, AI technologies assist students in honing their talents and strengthening their weak areas.
7. Automating Work.
Similar to how AI has been used in other industries to automate jobs, it will be useful in the education sector. Professors and teachers typically have to oversee the classroom environment in addition to performing other administrative and organisational duties. Teachers don't only educate, claims a report in research paper writing services.
Additionally, they spend time arranging resources and materials for lectures, managing teaching materials, grading tests, assessing assignments, submitting required paperwork, creating progress reports, etc. There is a lot of effort required.
In the end, they get overburdened because they spend so much time on activities other than teaching. In order to free up more time for teachers to focus on their core duties of teaching, AI will automate these jobs.
8. Identify the weak areas in the class.
The main concern of implementing AI in an industry is that it will replace the industry's workforce, causing job losses. But that's not totally accurate. In truth, AI is not intended to replace instructors in the classroom. It's intended to go along with them.
AI can support a teacher's efforts in a classroom to pinpoint some of the areas for improvement. AI will be able to tell, for instance, when some pupils miss out on particular questions. By warning the teachers, they are made aware that the content needs to be taught again because the kids still don't comprehend it. This will increase the teachers' accountability and force them to follow the most effective teaching methods.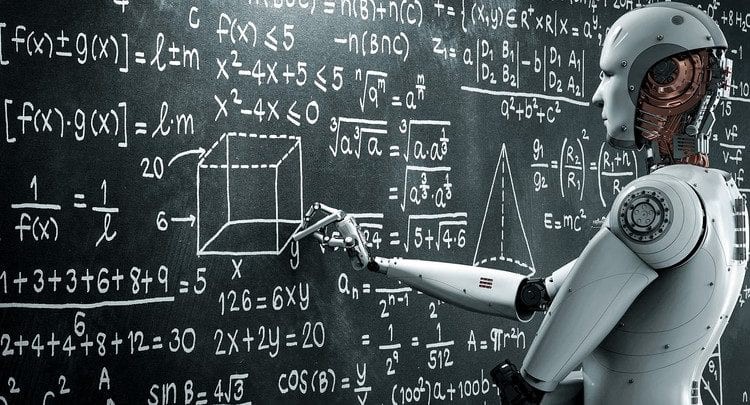 Personalization is at the top of the list, as anyone who is knowledgeable about international trends in many businesses will know. This is a benefit for the educational sector that results from the development of artificial intelligence (AI).
By giving teachers all the knowledge they require, AI enables educators to step up their game. Along with providing personalised learning, it also enables teachers to produce content that best meets their students' needs. Tasks are automated, giving teachers more time to spend on instruction and having a greater positive influence on students.
AI has revolutionized the education industry. Familiarize yourself with these ways AI is used in education.