We investigate which online degrees are most advantageous for obtaining the highest-paying jobs each year. The list of online degree programmes with the best-earning potential is called "The Best Online Degrees to Get for Careers." These online degrees are listed in order of highest to lowest salary potential.
Many of these online degrees are in high demand for new professions due to the strong growth rates of many of these careers.
Best Online Degree Programs to Jumpstart a Career.
1. Criminal Justice:
With real-world implications, a criminal justice degree will force you to participate in a wide range of social discussions.
Students learn about the legal and criminal justice systems as part of this flexible degree, which is frequently finished in less than 2 years. The inner workings of law enforcement are explained to students.
The Bureau of Labor Statistics predicts at least 17% growth in this industry. The average pay for police officers is $61,600, while that for probation officers is $50,160. A passion for social concerns that can transform the world exists in addition to work and pay. Such supporters are always required.
Online criminal justice bachelor's degree
Similar to other bachelor's degrees, an online bachelor's in criminal justice typically requires 120 credit hours and takes four years to complete. Basic courses are taken during the first two years. The second and third years are devoted to key criminal justice courses.
Online students can specialise in a wide range of subfields with a criminal justice degree. Online students can choose from a variety of degree majors, including criminology, forensic science, corrections, and many others.
Many Criminal Justice occupations demand at least a bachelor's degree.
2. Animation and Graphic Design
In the creative fields of animation and graphic design, the worlds of art and design converge with the online computer world.
Opportunities for animation and design abound since they are essential for any platform that uses images to draw in a specific audience, including websites, social media, commercials, and advertising. Animation and graphic design students may need to acquire some contemporary graphic design techniques, like other developing industries in the technology industry.
Additionally, they must learn how to continuously update their knowledge when fresh approaches emerge. Many independent contractors and business owners have been motivated by this flexible job.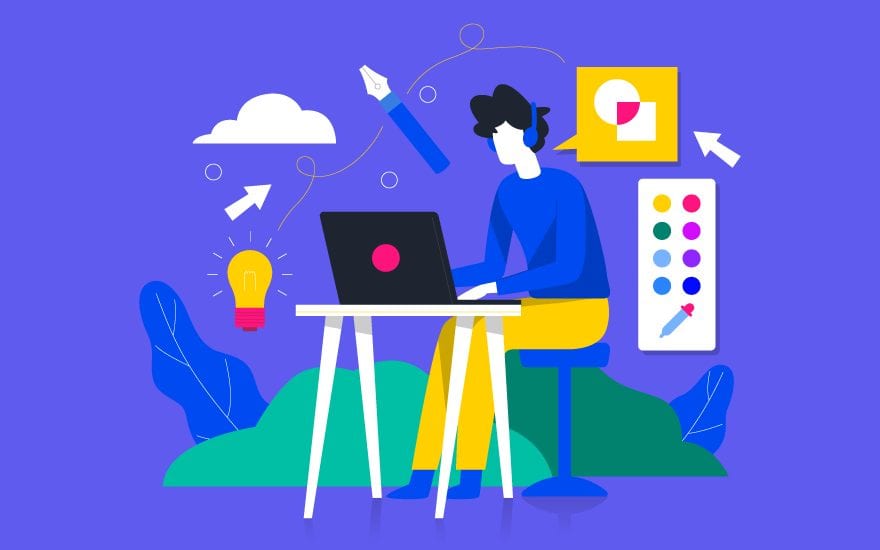 Online Bachelor's Degree in Animation or Graphic Design
Similar to other bachelor's degree programmes, graphic design and animation online programmes typically take four years to finish and call for 120 credits. Your foundational classes are covered in the first two years, while the latter two years are devoted to major courses and electives in graphic design.
These core courses show students how to create graphic animations using cutting-edge digital tools. Courses in 2D and 3D modelling, video game graphics, and commercial art are a few examples. In online colleges, these degrees are frequently Bachelor of Fine Arts degrees.
Typically, a bachelor's degree is the minimal need for employment as a graphic designer or animator.
3. Accounting
Money tracking is done by accountants. The best accounting procedures for enterprises, private groups, non-profits, and the like are taught in accounting programmes. Accounting is typically taught in colleges as a Bachelor of Science degree. It can, however, also be given as a bachelor's degree in arts or business administration.
In professions like bookkeeping, payroll, or tax preparation, some accountants opt to operate more independently. While those who favour collaborative work tend to work in industries like account management, investing, and consulting.
Online undergraduate programmes in accounting
The creation of financial accounting documentation, auditing, and general accounting principles are all taught to students.
A typical 120-credit online bachelor's degree programme has these requirements. Accountants can become CPAs (Certified Public Accountants). An accounting bachelor's degree typically requires 30 hours more than a CPA course. 120 plus 30 credits equal 150 credits.
For the 150-hour course load, some universities offer combined bachelor's and master's programmes. These online learning programmes often last five years. Being a CPA is not contingent upon having a master's in accounting.
To become a Certified Public Accountant, one must be licenced by their state's Board of Accountancy. CPAs are required to pass a national exam. For licencing, CPAs must complete 150 semester hours of college coursework in the majority of American states.
4. Project Management (Business Operations)
A degree in project management provides a wide range of abilities that are useful to many different businesses. This makes it a subject of research that is always evolving and increasing.
This degree has something to offer everyone, from improved leadership and organisational abilities to innovative problem-solving and time management.
Any industry that interests you can use the information from such a degree, including engineering, design, and financial services. Depending on the project, project managers have different responsibilities. With new projects, this professional field might be changed.
Benefits and pay will vary according to experience, educational attainment, and industry. Project management salaries are expected to increase by 11% over the next few years, from $80,000 to over $140,000.
Online project management bachelor's degree
Project management online bachelor's degree programmes often call for 120 credits. The other half are electives and major courses in project management. Of those, half are foundational courses. Specialized online courses in project management are frequently studied in business departments of colleges. Through a variety of projects, students learn how to organise themselves and handle moving elements.
5. Game Design
One of the biggest industries in the world is the video game industry. Every year, the video game business generates enormous revenue. The potential for gaming revenue in the metaverse is enormous.
One of our most comprehensive and versatile online degree programmes, video game design is ideal for individuals who like to play video games and make game animations.
Learning 2D and 3D video game graphics is a requirement for a degree in video game art. Storyline building can also be taught in game design degrees.
Video games could be created by students for many platforms. Platforms include standalone video game consoles, laptops, tablets, and mobile devices.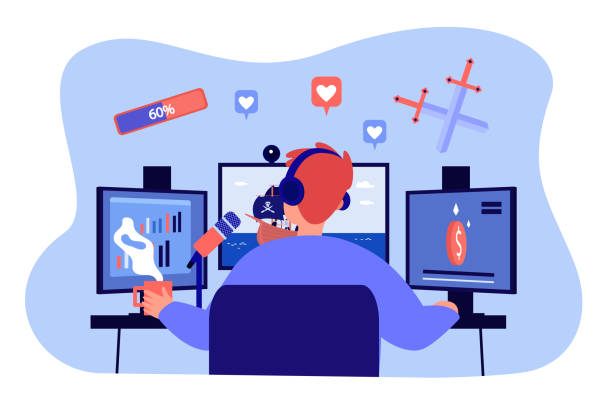 Game Development, Game Art, or Game Design
A degree in game design or game development is the best option for students who want to pursue technological development. These bachelor's degrees are frequently in the sciences. A Bachelor of Arts degree in Game Art, Graphic Design, or Animation are choice for those interested in game art and animation.
Bachelor of Arts in Game Design Online
The first two years of a bachelor's degree are typically dedicated to foundational coursework. Students will enrol in electives and main courses in game design or game art for the following two years.
Students who earn bachelor's degrees in game design or development learn how to programme and work with programming languages. These degrees are more comparable to those in computer science.
Students can learn graphic design by earning a Bachelor of Arts degree in a field like Game Art or Game Animation. These degrees concentrate on generating 2D or 3D animation, which involves character development, modelling, game environment construction, and setting building.
Most professional positions in game design or game art require at least a bachelor's degree.
6. Cyber Security and Information Assurance
One of the best online degree programmes is in cyber security. Protecting internet privacy and data for businesses and the government is what experts do. Cyber security is used by information security analysts to safeguard organisations' online assets and data.
The majority of cyber security experts hold a bachelor's degree or higher. However, a lot of people hold master's degrees, which might be advantageous in the fields of information assurance and cyber security.
The online master's in Information Assurance: Cybersecurity degree is one of the most well-liked graduate specialised options. Governments, companies, and any other body that pays information assurance cybersecurity professionals for their services have their data, intellectual property, and assets protected.
Cybersecurity Bachelor's Degree Online
Students study programming languages and hacker detection, tracing, and defence techniques. Students also learn how to get into other systems to find flaws in them (which is known as penetration testing). Penetration testing, information assurance, encryption, and firewall installation are among the useful skills that students pick up.
In the first two years, students enrol in foundational courses toward the bachelor's degree. Students are occupied with major courses and electives in cyber security during their second and third years. Learning computer languages like Python, as well as some Big Data analysis, ethical hacking, and penetration testing, are all part of a cyber security degree.
7. Marketing
A considerable deal of imagination, research and astute business knowledge go into marketing. Best practices for marketing across a range of platforms, including social media, television, and online marketing, are taught to marketing students.
Associate, Bachelor's, and Master's degrees are the most sought-after online marketing degrees.
Marketers frequently increase their clients' revenue and profits. Marketing professionals must examine extensive data on demographics, a product's use, and cost analysis. They must also make advantage of this extensive data to predict future public demands.
Social media marketing is a rapidly expanding area of marketing. Degrees in social media marketing are increasingly being offered by online universities.
Undergraduate Programs in Marketing
Typically, a bachelor's degree in online marketing has 120 credits. The initial two years are devoted to learning foundational courses. Marketing majors pursue electives and main courses in the second half of the semester. Colleges frequently provide business departments with marketing degree programmes.
There are frequently many concentration options available to students, including online Social Media Marketing and Digital Marketing. The typical educational requirement for employment at marketing organisations is a bachelor's degree.
Online Degrees in Master's in Marketing
The typical length of time to accomplish an online marketing master's degree is two years. To be admitted to a marketing programme, you must hold a bachelor's degree. These equip students with the necessary skills to assess, plan, monitor, and evaluate the success or failure of marketing campaigns.
Marketing concentrations are available in a lot of online Master of Business Administration (MBA) programmes. Marketing Manager is the position with the highest salary in this department.
8. Business Administration
More students than any other online degree subject attend business colleges. The various specialisation opportunities and highest salary potential with only a bachelor's degree make business administration the finest online degree to pursue.
Graduates of a Bachelor of Business Administration (BBA) or Master of Business Administration (MBA) programme may be prepared for a variety of job paths. These professions continue to experience rapid growth rates, adding new jobs every year.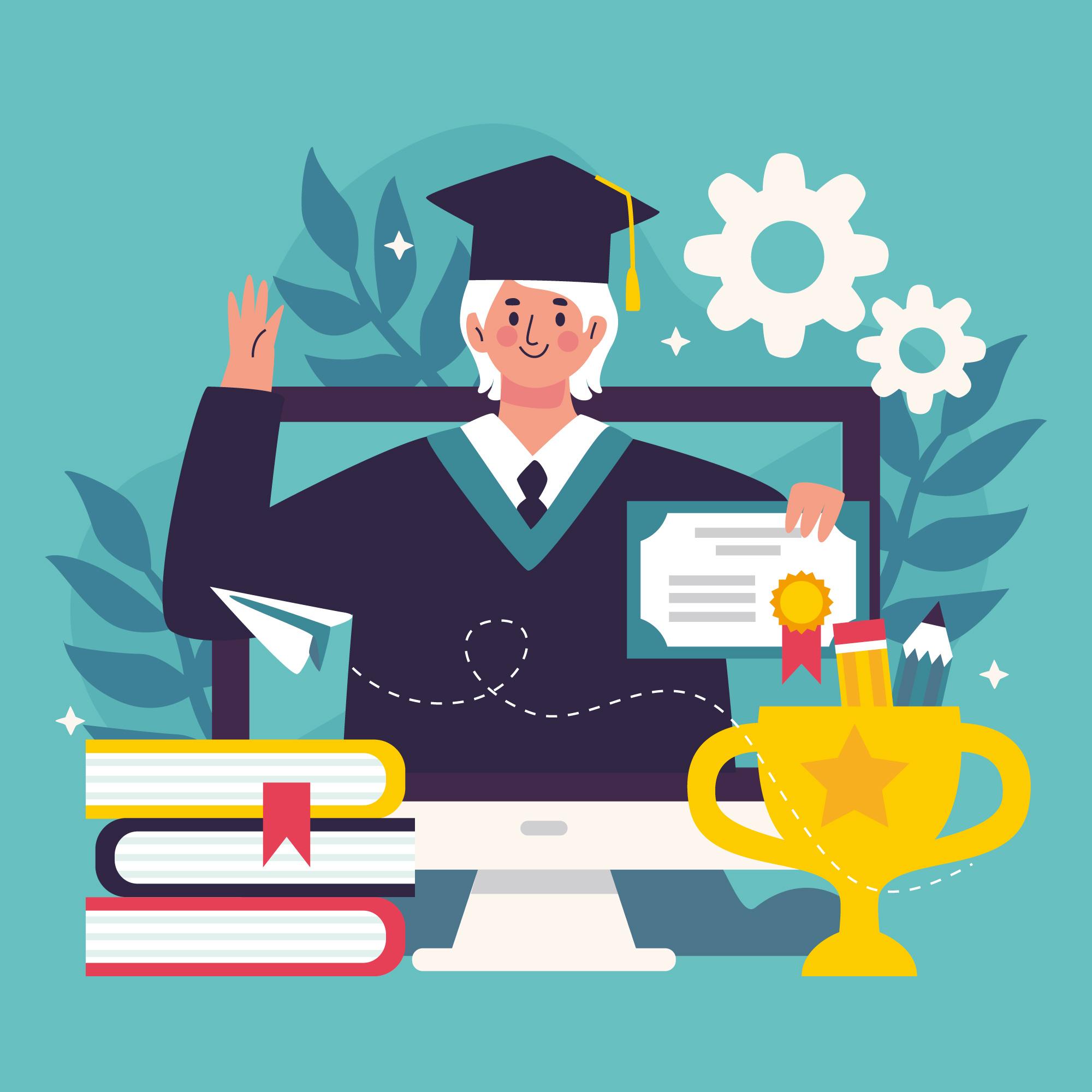 Online Degree of Bachelor of Business Administration (BBA):
120 credits, which includes an associate's degree, are often needed to earn a bachelor's degree in business administration. A bachelor's degree in business administration often offers a thorough examination of the foundations of how businesses function. Due to its comprehensive range of business education, an online BBA can provide a competitive edge over other business degrees.
9. Aviation
One of the top-paying professions that require at least a bachelor's degree in airline pilot. To fly for commercial airlines, one frequently needs a pilot's licence and at least a bachelor's degree.
However, some jobs in aviation, like those for private pilots, don't need a bachelor's degree. A pilot's licence is necessary for all flying levels.
Online Degrees in Aviation Undergraduate
Aviation bachelor's degrees are available online from colleges and universities all across the country. These include totally online bachelor's degrees in Aviation: Professional Pilot.
Online bachelor's degrees in aviation and professional piloting take roughly 120 credits, like other bachelor's degrees. The foundational courses for this online degree programme need two years of study. The following two years of study are spent on upper-level electives and major courses in aviation.
10. Human Resources (Human Resource Management)
Human resources specialists need to find, hire, and retain effective employees while also keeping them happy. They must comprehend hiring procedures, training plans, benefits packages, and how to help personnel.
It takes a lot of common sense, interpersonal skills, and technological savvy to work in this industry. With a bachelor's degree, graduates can typically enter the human resources field.
Human Resources Bachelor's Online Degree
For the first two years of their online bachelor's degree in human resource management programmes, students take foundational courses. Upper-level Human Resources courses and electives are taken during the following two years. Online students may enrol in programmes like:
Applying Leadership Principles
Organizational Development
Principles of Management
Employee and Labor Relations
Within corporate business contexts, students learn how to oversee departments and specific employees. Best practices for hiring, retaining employees, and resolving conflicts are taught to HR students.